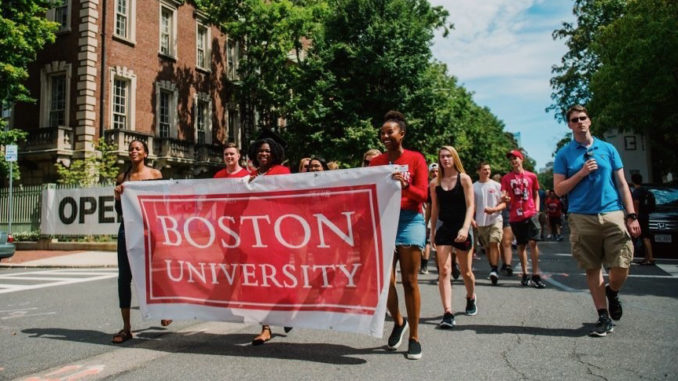 Jialu Li, student in the International Business Master's program at Munich Business School, spent her semester abroad in fall 2019 at Boston University (BU) in the US State of Massachusetts. In the blog post, she reports on her experiences during the semester abroad.
---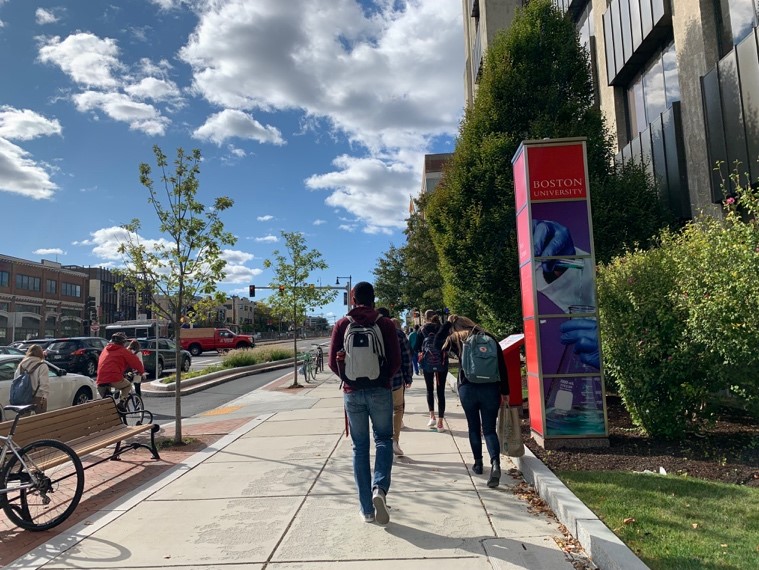 The semester abroad, which is incorporated with the study program at Munich Business School, provided a very great opportunity for me to experience new culture and knowledge abroad. I was happy to be admitted to Boston University (MET), not only because of the great reputation of this university, but also because of the great chance to experience the American education style and the cultural differences, which broaden my horizon for both studies and work.
My studies at Boston University
For my semester abroad at Boston University, I enrolled in the Global Marketing Management program The module design of this program was with variety and strong application to practice. It is also especially open to international students. I chose four modules: E-Commerce, Innovative Marketing Techniques, International Business Economics and Culture, and Marketing Research & Analysis which including projects, group works, paper writing and exams. I found that the teachers were very responsible, helpful and responsive to students. At the same time, they were very professional with high standard.
Group projects, simulations and team work as a standout feauture at Boston University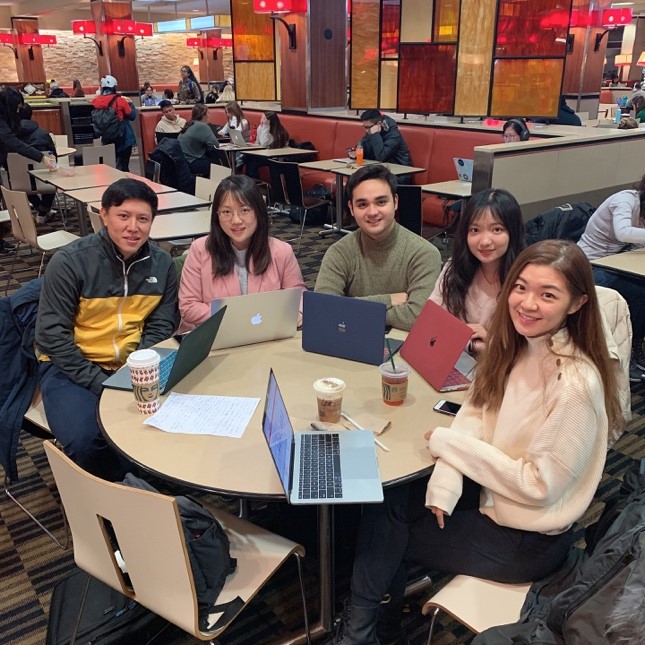 Besides, I would like to mention about the group projects during the semester, which are regarded as a standout feature in BU. Students are required to work as groups for simulations or assignments. Thus, not only self-discipline is needed, but also team spirit is emphasized. Compare to the studies atMBS, student's schedule was fairly tight with group discussions. My group members and I squeezed our time rather to fit everyone's available time slot for group projects, especially for some simulation games, they were fun but also involved a lot of decision-making processes. Discussions and voices from different opinions acknowledged me towards different thinking, besides, speaking out my opinion was important for the exchange of knowledge. For the completion and success of one project, no one's efforts could be ignored.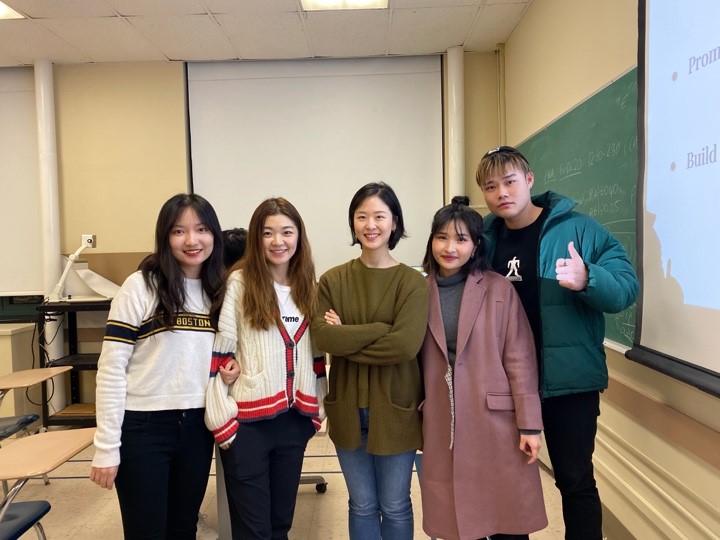 Furthermore, the classmates I met were also very friendly and helpful. During studying together, I was motivated from their positive and professional attitude. They are chosen from around the world and they are smart indeed. Some of them had work experience, which helped to put in some new ideas in treating one problem more practically. It was really worthwhile to get to know them.
During this semester, I did nine presentations, wrote four project papers, three midterm exams and two final exams as well as weekly discussions and assignments. The workloads were more than expected but within my range of capability. I believed my efforts would pay off. The more time I put into study, the broader view I had hence better understanding to my focusing field. As business student, a multi-faceted knowledge is critical for future career and enhancing business mind. My semester abroad at Boston University made me get to one level up.

Language and culture during my semester abroad at Boston University
As a foreign student, at the beginning I needed sometimes to adapt into the U.S. culture. My impression was to freely express myself and my ideas to others, different mindsets were socially accepted by everyone. Local students and people were nice and down to the ground with daily talks and chit-chat. I enjoyed the time of talking to local people. Of course, its cultural attractiveness also comes from the city, the constructions, its history, the people, their activities and events, the food and so on.
The culture is evolving with energy and passion. Boston is not only among the oldest cities, but also a city for modern business and trade shown by its vibrant rhythm in advance. Walking through Boston Common Garden took me to the historical scenes of civilization while walking through the northern harbor showed me the central business district. That to some extent reflects the charm of Boston culture.
My leisure time
Boston University provided a lot of interesting activities during my semester abroad, such as parties near to the campus or an apple picking tour with school bus off the town. It embraces different cultures and shows much tolerance to them. I got to know many friends from all over the world and enjoyed a great time together.
Also, BU has a great gym with professional work out facilities and instructors. BU students are free to use all facilities including work out machines, swimming pool, basketball court and so on. I loved to do morning workout to live up my energy for everyday study.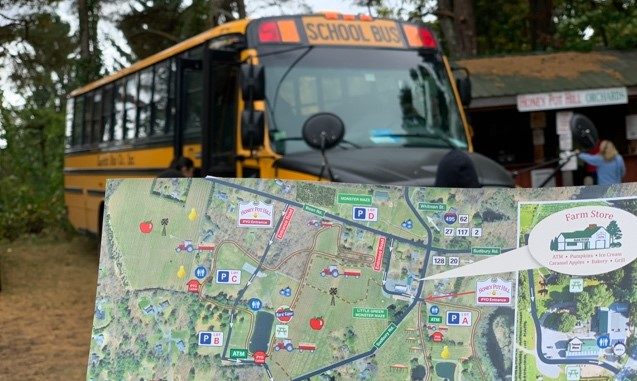 My conclusion about the semester abroad at Boston University
To conclude, the semester abroad studies experience in Boston was unforgettable. I gained academic skills in broader perspective, developed my personal capabilities, and explored different cultures. It equipped me with more knowledge and experience and helped me to become more confident and self-independent in my future study and career life.
The author is responsible for the content and form of the article.
---


After completing your bachelor's degree, you would like to delve even deeper into the processes of international business administration and specialize in a particular area, such as finance, marketing, or sports business?
Then you will find a broad selection of business master's programs with different focuses at Munich Business School. In all programs, you'll benefit from small classes, lecturers from the business world, and outcome-focussed learning that makes it easy to start your career. See for yourself:

Master's in International Business
Master's in International Business I Finance
Master's in Innovation and Entrepreneurship
Master's in International Marketing and Brand Management
Master's in Sports Business and Communication