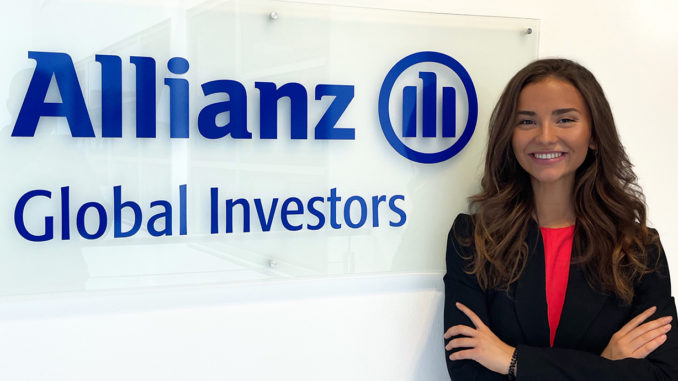 Internships are an integral part of our study programs at Munich Business School, as they give students the chance to gain first-hand experience of the working world and explore different professional fields. In this interview, bachelor's student Julia Church shares her experiences during her internship at Allianz Global Investors in Munich.
---
MBS Insights: Dear Julia, how did you become aware of the internship at Allianz Global Investors and how did the application process look like?
Julia Church: It was through LinkedIn that I discovered that Allianz offered many opportunities for students. Therefore I decided to directly register on the Allianz career portal in order to be notified of positions that could be of interest to me. After finding the internship posting for Allianz Global Investors, the process was very simple. I only needed to upload my resume, cover letter and any further voluntary documents on the career portal. After getting to the next phase, all that was left was to pass an interview and complete a case study to be done on the spot. As with any application, the worst part was having to wait for the final response!
MBS Insights: What are your tasks during the internship?
Julia Church: As an intern in the Enterprise Project Portfolio Management department, I support the team by designing work processes, coordinating and allocating activities and tracking projects along their entire lifecycle. My normal day consists of diverse meetings, brainstorming sessions, contacting different departments, and presenting own ideas and analysis to managers.
MBS Insights: Did you feel well prepared for the tasks in the internship by your studies at MBS? Which skills were you already able to apply?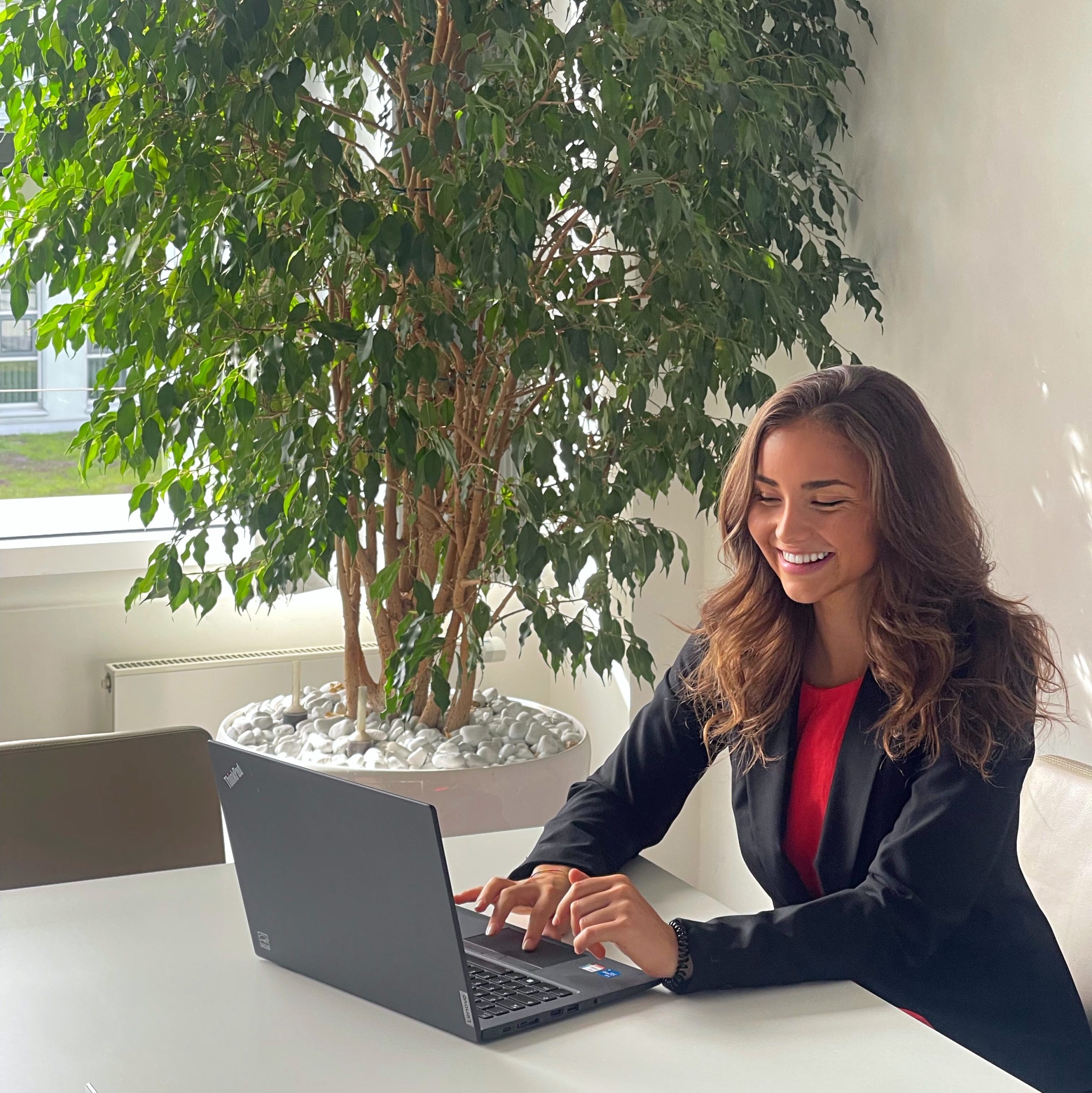 Julia Church: Excel and PowerPoint have become my best friends at work, there is no day I don't have to use them. Thanks to the Digital Skills course in the bachelor's curriculum, I am able to carry out all my tasks in a more efficient and agile way.
Nonetheless, as I mentioned before, I am also in contact with a wide variety of people, which means that there have been times when we get into discussions about how to proceed with a project. In this case, lectures such as Presentation Skills and Conflict Management have helped me to understand how to handle complicated situations, approach issues from another point of view, communicate my opinion respectfully and clearly, and find common ground between various parties.
Having previous knowledge of business management was also an advantage, as I was able to understand Allianz Global Investors' product much more easily. For me, it was very important to comprehend the reason why task are done and their relevance, and not just limit myself to executing them.
MBS Insights: And vice versa: What knowledge were you already able to acquire during the internship that will be helpful for your future path?
Julia Church: Oh, I have already been able to learn a lot! Almost every day I deepen my knowledge about different investment strategies and funds and get a better understanding about budgeting and task periodization in a global and international scale. I have also realized how important it is to have clear and straightforward communication between departments.
MBS Insights: Why did you decide to intern in the Enterprise Project Portfolio Management department? Can you imagine a career in this field or what are your plans after your bachelor's degree?
Julia Church: The reason I chose this position is the same as why I decided to pursue my bachelor's degree in International Business; I didn't want to limit myself to just one sector. Working with the Enterprise Project Portfolio Management team allowed me to gain insight into each department. This helped to better define what I would like to major in the future.
I can picture myself becoming a Project Manager as it is far from being monotonous and unsatisfactory. The project variety forces you to face new challenges and targets continuously, there is constant contact with people of all job roles and levels within organizations, and you get rewarded by acquiring further responsibilities.
Therefore, thanks to this internship, I realized that majoring in international economics after graduating seems like a suitable option for me, to then be able to hold a position as a project manager in this field.
MBS Insights: Can you recommend doing an internship at Allianz Global Investors?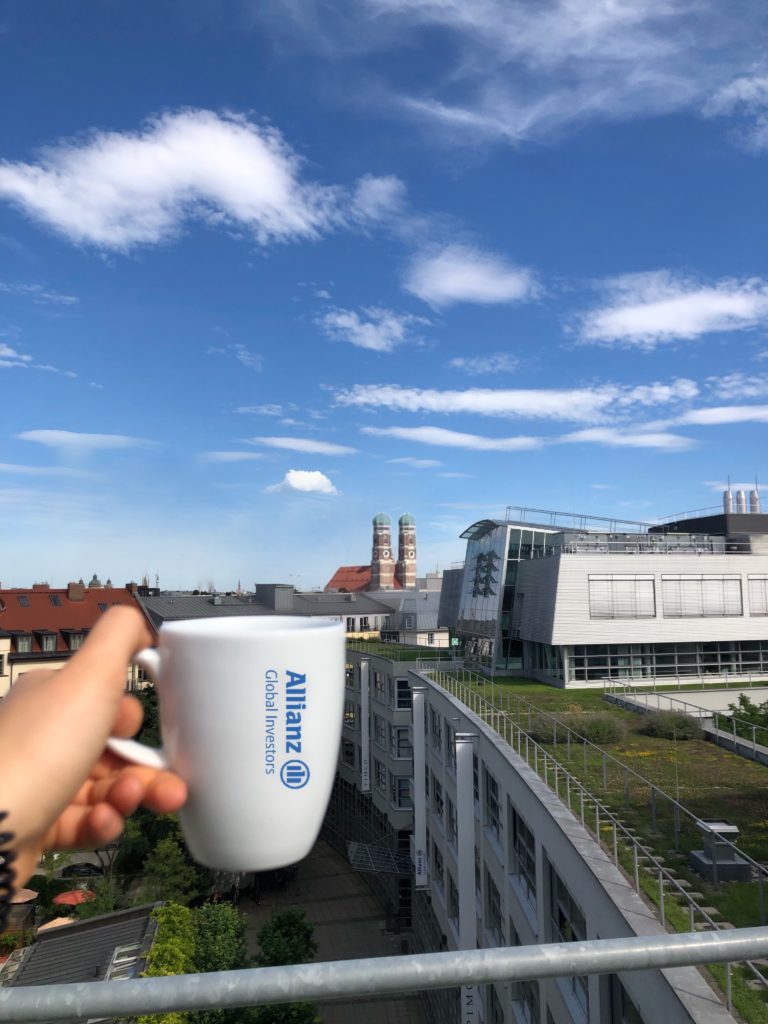 Julia Church: Definitely! There are several reasons why Allianz Global Investors is a great place to do an internship. First, even as an intern, you get a high responsibility right from the beginning on, which is an excellent way to grow personally and professionally. Second, you work closely with teams from all around the world, which is just great for globally minded and internationally interested MBS students. There is also endless internal material to further learn about investment/economics and the dynamics of other departments within the company. And last but not least, a thing not to be neglected: the view from the rooftop of the Allianz building 😉.