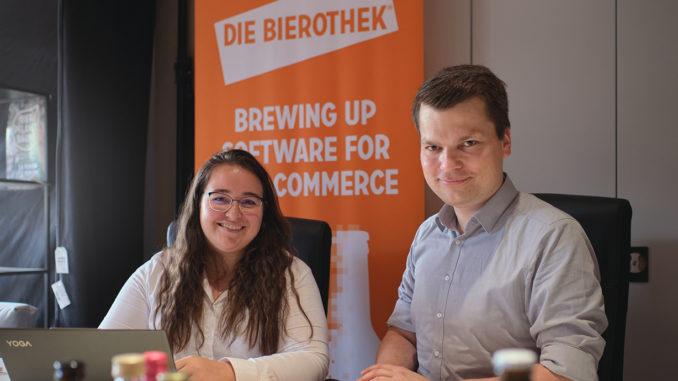 Internships are an integral part of our study programs at Munich Business School, as they give students the chance to gain first-hand experience of the working world and explore different professional fields. The MBS Career & Alumni Relations Center struck gold when assisting bachelor's student Anna Bettu. Due to Anna's education in brewing and specialist beer-related knowledge, she was matched with MBS alumnus Christian Klemenz, who founded Bierothek, an online beer retailer, in 2015. In this interview, the MBS student and MBS alumnus discuss the internship, provide an insight into the application process, and highlight the importance of internships.
---
MBS Insights: Anna, internships are an essential part of our bachelor's program in International Business. What were your expectations of your first mandatory internship?
Anna Bettu: I expected that my first mandatory internship would allow me to turn the theoretical knowledge I had learned at university into practical experience. I was (and still am) very open to new experiences and I wanted to learn as much as possible during the 10 weeks. Above all, I wanted to get to know the beer market from a different perspective than that of a brewery.
MBS Insights: The MBS Career & Alumni Relations Center offered you advice and support during your search for an internship. What exactly did this support involve and what services did you use?
Anna Bettu: The MBS Career & Alumni Relations Center stood by my side the whole way. I arranged a CV check and really appreciated that the communication was so smooth and swift. I asked the MBS Career & Alumni Relations Center whether there were any alumni working in the food and drink industry, and I was very positively surprised when they introduced me to Christian Klemenz from Bierothek. He was also looking for an intern for his import/export department and it just suited us both very well; the internship enabled me to combine my passion and my knowledge as a brewer perfectly with my studies in International Business.
MBS Insights: Once you had made contact, what did the application process involve?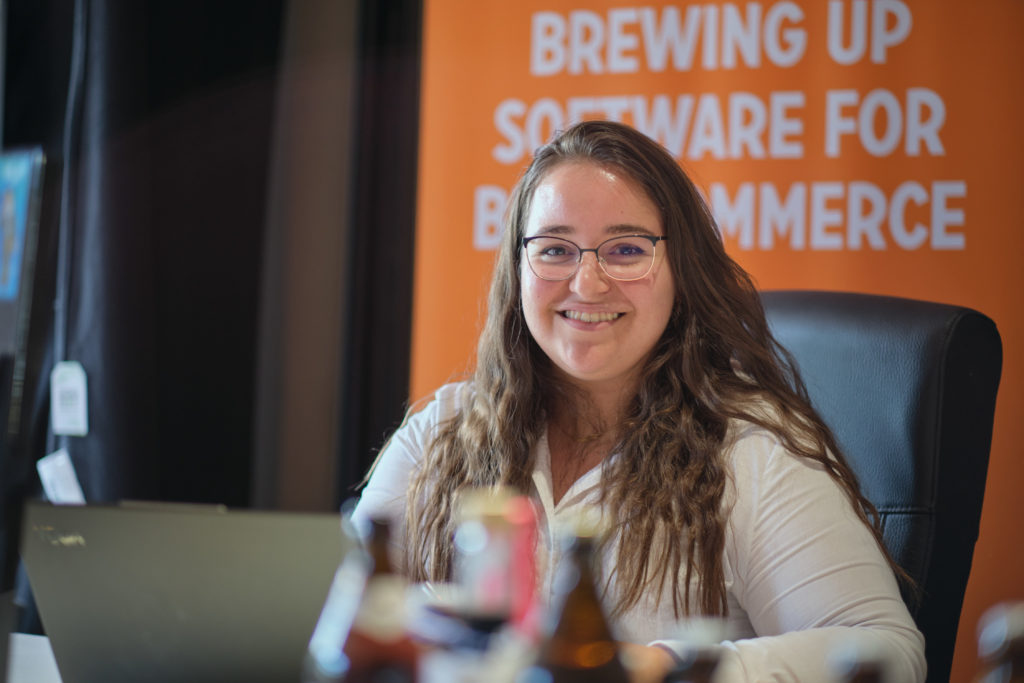 Anna Bettu: Everything happened very fast. It was only about a week from first making contact with Bierothek to the day I signed my contract, and I started my internship the following week. I submitted my application as soon as I received Mr. Klemenz's contact details. I had an online interview with Import/Export manager Angus Nicholson a few days later, and I was offered the position right after. My contract arrived the following day and was also swiftly reviewed and approved by the MBS Career & Alumni Relations Center. I was pleased to be able to rely so much on the MBS Career & Alumni Relations Center!
MBS Insights: Christian, how did you react when MBS Alumni Relations Manager Martina Dengler contacted you, told you about Anna and asked about the possibility of an internship?
Christian Klemenz: As it happens, we almost always have interns working with us and Anna suited us particularly well in our line of business, given her background in beer – which is always useful when working with us. I also studied for my bachelor's degree at MBS, so we always look particularly favorably on applications from MBS students, out of a sense of attachment.
MBS Insights: Anna, how was your internship? What were your duties and what were you able to learn?
Anna Bettu: The internship was a wonderful experience. I was constantly confronted with new challenges and learned a lot of new things!
My tasks included finding new breweries internationally and contacting them with a view to importing their beer, placing orders for beers, inputting new products and breweries into the system, calculating prices, handling customs processes for international imports, that sort of thing – really engaging stuff.
Thanks to my beer world tour, I was already relatively familiar with the international market – or at least, that's what I thought. However, dealing with lots of new beers day in and day out allowed me to significantly expand my knowledge of beer even further.
MBS Insights: And what did you make of Anna, Christian? As a former MBS student and an entrepreneur, what advice would you give to students and companies? Why is it worth completing and offering internships at an early stage?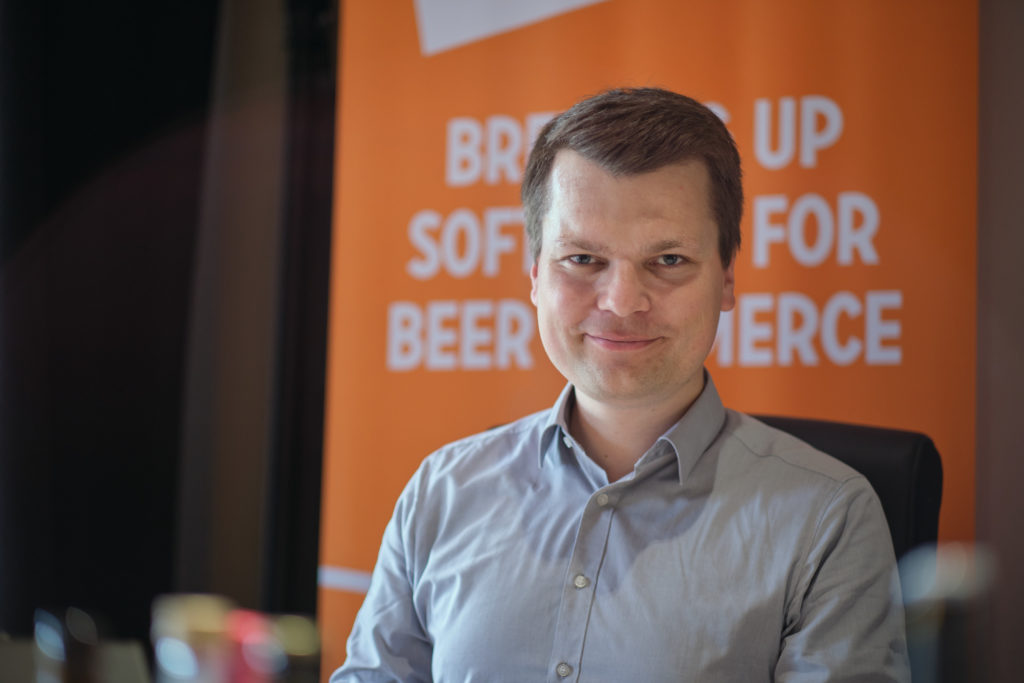 Christian Klemenz: Anna proved a very useful addition right away. Her previous knowledge from the world of brewing helped, of course. This meant we were able to implement the first few projects relatively quickly. In these cases, an internship makes sense for both the business and the student. I have very positive memories of the internships I completed from my time as I student, and I can only recommend that students consider completing internships early in their studies. The university's alumni network is always a good starting point for your search, as our case shows.

---


You are interested in business, want to pursue an international career and get to know the world?
The Bachelor's program in International Business at Munich Business School is the perfect preparation for this challenge! The program offers you practice-oriented teaching, an integrated semester abroad, as well as different concentrations that can be freely selected according to your interests. See for yourself: Bachelor International Business