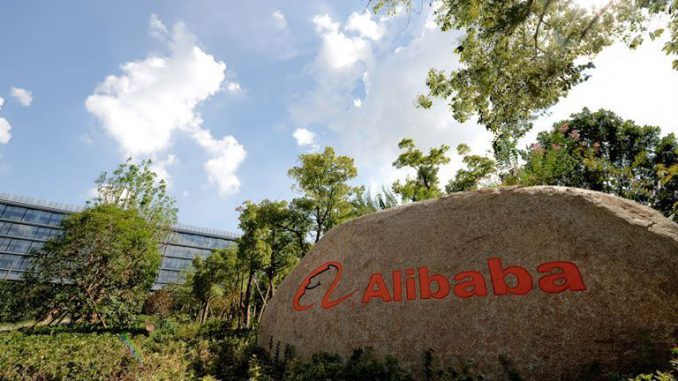 The "Journey to the West" (西游记) by Wu Cheng'en belongs to China's four classical novels. Every child in China knows the story written during the Ming Dynasty about the "Monkey King", who sets out for India together with a monk to bring the Holy Scriptures of Buddha to China. Almost equally important is probably the story of the Alibaba, the lumberjack, the eponym of China's most renowned Internet company, Alibaba Group (阿里巴巴集团). For Alibaba Group, the journey to the West will reach its culmination with its stock market launch at the New York Stock Exchange in the coming weeks.
Alibaba is a company with a particularly strong company culture, shaped by its highly charismatic founder Jack Ma (马云, holding 8.9% of the shares). His maxim when building up Alibaba Group always was "Customers first, Employees second, and Shareholders third". Today, the company's value of Alibaba is estimated at 133 to 200 billion US$, depending on the source.
The company, often incorrectly referred to as "China's Amazon", started out in 1999 as B2B website aimed at connecting Chinese producers with Western buyers. Today, Alibaba Group runs a variety of platforms, as for example the Taobao Marketplace (淘宝网, similar to ebay), Tmall.com (天猫, a B2C online shopping mall with numerous brand shops), AliExpress (阿里巴巴全球速卖通, a global B2B and B2C online shop) and various others.
According to its own statement, Alibaba has over 230 million active clients who place 11.3 billion orders each year. In 2013, this resulted in a turnover amounting to 5.35 billion and a profit of 2.72 billion Euros. Via its (spun-off) payment platform, AliPay (支付宝), which can also be used by other platforms and is similar to the American PayPal, Alibaba processed 519 billion US$ in 2013 alone.
After negotiations with the Hong Kong stock exchange failed because of Alibaba's shareholder structure, the company now decided to go public at the New York Stock Exchange. The profit for Alibaba for this step will not merely be financial. Going public at the NYSE will increase Alibaba's visibility outside of China. This will mainly be to the profit of Aliexpress, which is going to be expanded into a global online shop – and which could become a serious competitor of Amazon. For Alibaba, the "Journey to the West" has only just begun.