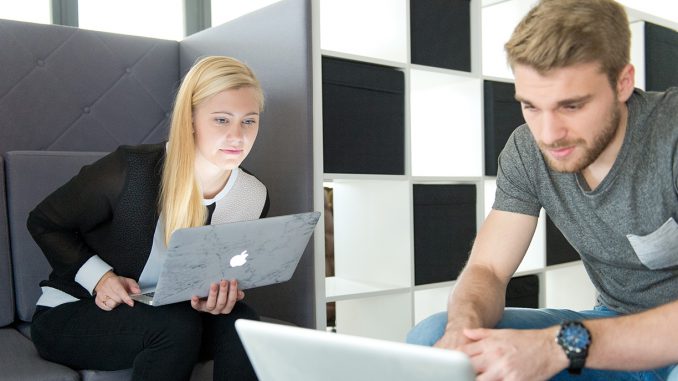 From the winter term 2016 onwards (program start: September), students of the Master International Business program at Munich Business School (MBS) will get an additional option to specialize in their studies. In addition to the already previously eligible six business concentrations, "Digital Business Management" will be added to the selection. "Digital Business Management" will be available to students of the Bilingual as well as the English track.
During their studies in the Master International Business program, students acquire extensive expertise in several areas of business administration and also learn how to apply them in practice.
Seven Business Concentrations to Choose from
Over the course of the studies, individual competencies and specific career aspirations emerge amongst the students. To deepen their expertise in these specific fields, they choose two out of seven business concentrations:
NEW: Digital Business Management
International Marketing
International Finance
Luxury Management
International Family Firms
Corporate Strategy and Innovation
International Entrepreneurship
Digital Business Management
Be it Apple's iTunes, streaming services such as Netflix and Maxdome or the rideshare service Uber: Digital business models have affected the economy and competition in a major way over the last years – and have achieved incredible feats. Companies that have been relying on traditional economical activities will have to keep up with this trend.
To perfectly prepare MBS students to the requirements of the digital business economy, experienced experts from science as well as from corporate practice impart knowledge on digital business models and the backgrounds of highly topical key technologies, amongst others. In addition, the students learn how to actively organize digital change management processes in companies.
In doing so, Master International Business students acquire suitable strategies, tools and soft skills to succeed in the international digital economy – as executives or business founders.
For additional information on the Master International Business study program and the various business concentrations, please see here.
If you have any questions, please do not hesitate to contact our Master Program Advisor, Michaela Krieger, by phone (+49 (0)89 547678-227) or by email to master@munich-business-school.de.