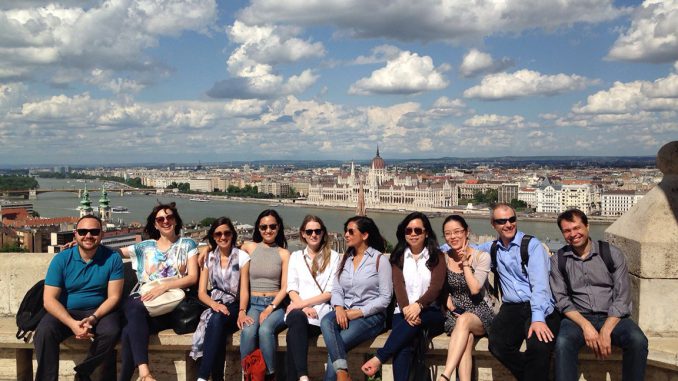 Today, the MBA International Management class is enjoying the last day of their International Week at Corvinus University of Budapest.
The week was full of highlights including an extensive sightseeing tour, a visit of the Bloomberg Financial Lab and interesting lectures at Corvinus School of Management, the business division of Corvinus University.
The MBA students got some further insights into Eastern European business presented by former Chairman and Co-Founder of Corvinus School of Management, Prof. Konrad Wetzker. Subsequently, Prof. Péter Ákos Bod, former Hungarian Minister of Industry and Trade, held a lecture focusing on the Hungarian economy during the financial crisis and after.