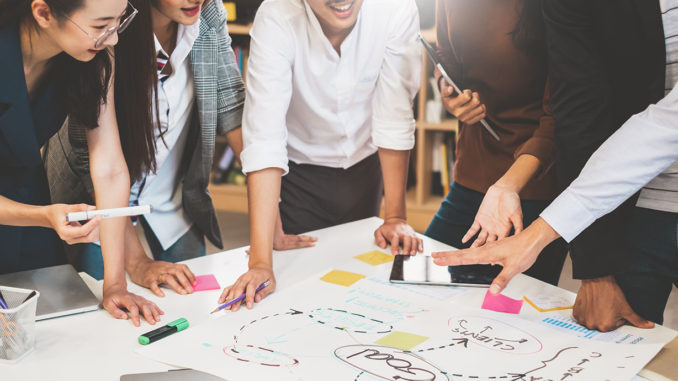 At MBS, students in the Innovation and Entrepreneurship master's program have the opportunity to work on their own start-up idea during the start-up project in the third semester. In this blog article, we present three start-up projects that were successfully completed in December 2021.
---
Rather push your own business idea instead of doing a semester abroad or an internship? In the Master Innovation and Entrepreneurship at Munich Business School this is possible. As part of the start-up project in the third semester, master's students have the unique opportunity to get a little closer to the dream of their own start-up. Depending on the progress of their start-up idea, they deal with the strategy, finalize the business plan and pitch deck, establish contacts with important stakeholders, prepare their idea or product for market entry or even further develop their existing business. During the entire process, the aspiring entrepreneurs are comprehensively supported and individually coached by the MBS lecturers. In addition, they have the opportunity to connect with founders from the MBS alumni network to discuss their business ideas, to talk about possible challenges and to gain insights into structured processes.
We are happy to share that three student groups from the Innovation and Entrepreneurship master's program successfully completed their start-up projects last December. Are you excited to know about their start-up ideas? Then keep on reading!
Start-up idea 1: Magellanos – Find Your Travel Partner
Students Pier Giorgio Toffano, Alexander Karadzos and Gregor Kühn identified the problem that it can be boring to travel alone, or that people might have less time and opportunity to make new friends to travel with as they get older. Their company Magellanos – Find Your Travel Partner will help people who want to travel to overcome these problems, for example, by enabling them to search for the perfect travel buddy based on their interests via the Magellanos platform.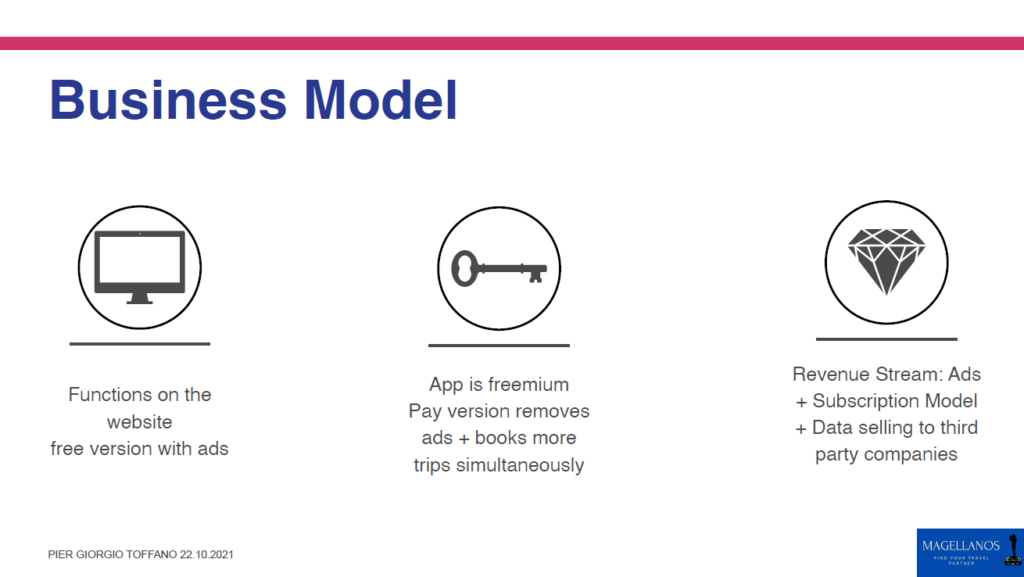 Start-up idea 2: palou – connect your body
Do you also feel uncomfortable wearing smart devices for fitness tracking? How about having smart clothes with a health and fitness tracker chip instead? palou – connect your body, the start-up idea by Paulina Richter and Louisa Cronau, pursues exactly this vision and wants to make a new technology available to all sports and health enthusiasts by linking the fashion, tech and fitness/health industries.
Start-up idea 3: ShareCheck
Master IE student Philipp Wohlfart noticed a type shift in potential investors, which sometimes leads to people hesitating to enter the investment market due to a lack of confidence and knowledge. With his business idea ShareCheck, a lead generation platform, he wants to onboard insecure investors into financial markets by providing them the possibility to verify, challenge and adapt investment ideas through representative retail investors sentiment and further market opinions.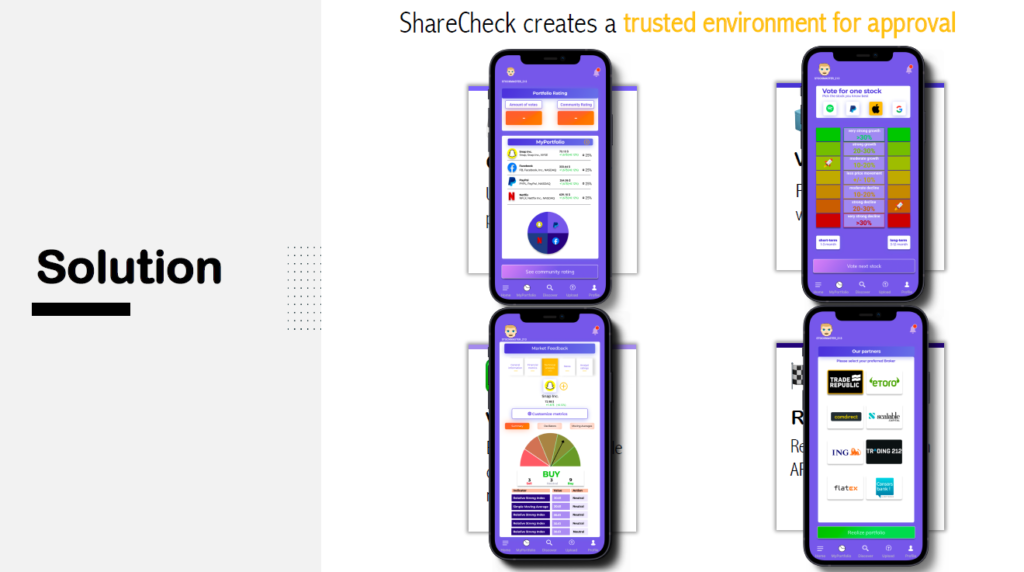 We are extremely proud of our students and wish them every success for the further implementation of their business ideas! We are also looking forward to supporting more start-up projects of Master IE students in the future.