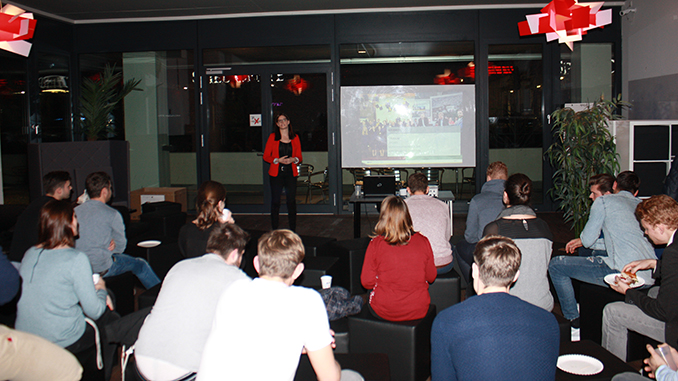 Yesterday evening, the MBS Lounge was the venue for the "SBC meets SBC Alumni" career event, organized by the MBS Career Center. Three MASTER Sports Business and Communication alumni had returned to their alma mater to present their career paths into the sports business.
Thomas Weiler, SBC graduate of 2014, started the evening by describing his everyday professional life as a Sales & Marketing manager at HIO Fitting. The start-up is specialized in providing customized golf clubs.
Following was Miriam Kathol, graduate of 2015, who is working as a Licensing Manager for German sports TV network Sport1.
Last but not least, Dominik Beyer, graduate of 2016 and Social Media Editor of Bayern Munich, provided interesting insights into his daily work for the world-famous football club.
Thanks to our alumni for sharing their valuable experiences with current MBS students.