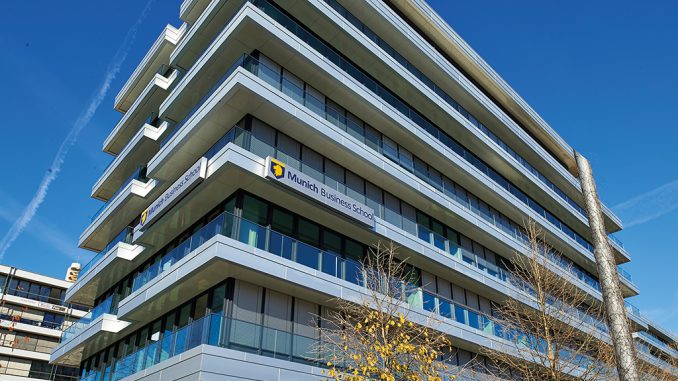 On April 1, 2017, 10 am to 2:30 pm, Munich Business School (MBS) will host its annual Open House event.
Use this unique opportunity to get all information on Munich Business School's study options and get a feeling of the "MBS Spirit"! Meet MBS professors and current students, join topical discussions, and take part in trial lectures as well as info sessions. Our International Center is looking forward to meeting you, too. Snacks and beverages will be offered in the MBS Lounge on the ground floor.
We can't wait to welcome you at the MBS Open House, promising a day full of exciting impressions.
MBS Open House 2017 Highlights
Visit exciting lectures on business topics (3rd floor)
Attend program info sessions with Academic Directors and Program Advisors (3rd floor)
Take a break in the MBS Lounge (Ground floor)
Take part in an MBS campus tour by students (Meeting point Welcome Desk 3rd floor)
…and many more exciting opportunities
For further information on the MBS Open House 2017 and registration for the event, please see here. The full program can be downloaded here.