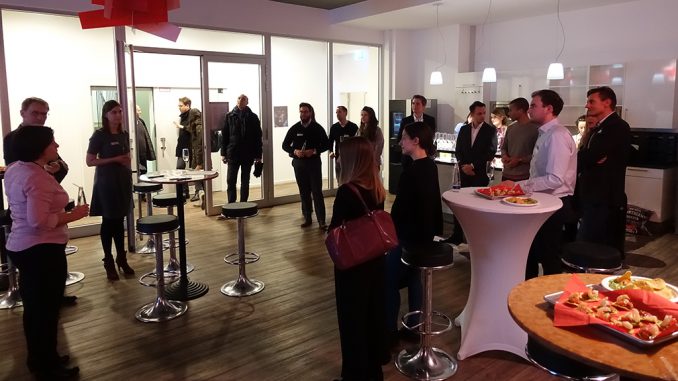 Last Thursday, on invitation of MBS Alumni Relations Manager Martina Dengler, graduates of all MBS programs gathered at the MBS Lounge to ring in the new year.
The event featured a presentation by MBS lecturer Prof. Dr. Carsten Rennhak on "Business Model Innovation". Afterwards, the guests seized the opportunity to engage in conversations with their former fellow students as well as MBS faculty and staff while enjoying delicious Mexican food and long drinks.
Munich Business School would like to thank its alumni for joining the event. Special thanks go to MBS graduates Ivan Najera, owner of the recently opened taqueria COMETA, for providing his authentic Mexican cuisine, Magdalena Hahn of THE DUKE Distillery for gin supplies, and Laura Lipke of FEVER-TREE for exquisite tonic water as well as ginger beer.