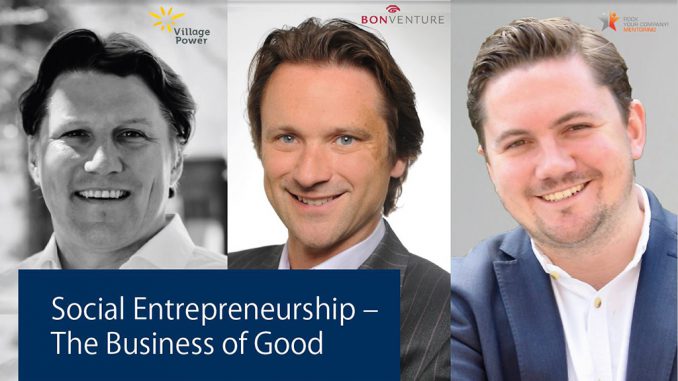 On Thursday, October 18, 2018, at 6:30 pm, Munich Business School will organize a panel discussion focusing on "Social Entrepreneuship – The Business of Good". The event, which will take place at the MBS Lounge, will be hosted by Dr. Barbara Scheck, Professor for Entrepreneurship at MBS and a designated social entrepreneuship expert.
The panel will feature two MBS alumni and an external expert who all have devoted themselves to being social entrepreneurs, combining "doing business" with "doing good":
Thomas Huth, CEO and Co-Founder of Village Power
Village Power works towards the sustainable improvement of the standard of living of people in rural areas of sub-Saharan Africa through grass roots development. Presently, Village Power has a presence providing access to off-grid sustainable energy solutions in Uganda, Zambia, and Mozambique.
Village Power works to sustainably improve the standard of living through forming enduring partnerships with customers, staff, and the local communities in which the company operates, financing institutions that work with them, and regional governments that are aligned with Village Power's goals.
Currently, Village Power offers a range of Solar Home Systems to its customers. These systems range in power, from 10W to 1000W maximum output power, and come with 10Wp to 400Wp solar panels. All Systems support a mobile phone charger. The larger systems can support radios, TVs and computers.

Bernd Wendeln, Chairman of BonVenture
BonVenture's goal is to tackle social, societal, and ecological problems, and to contribute to the reduction of these problems, to improve the efficiency and transparency in the social sector, and to set an example for social investments by combining philanthropy and economic efficiency.
To achieve this, BonVenture applies proven venture capital methods to the social sector. BonVenture provides its projects with long-term financial resources as well as a network and professional support. In addition, BonVenture develops and applies initiatives to improve the transparency and the visibility of the social impact of these projects.
BonVenture's main objective is to reduce social, societal and ecological problems in German-speaking countries and to promote social responsibility in a time when existing systems often fail to perform their tasks due to a lack of financial resources and innovation.
While social venture capital is already established in the United States, the BonVenture Group is the first vehicle of its kind in the German-speaking countries. It provides private equity, loans, or grants as well as active management support to social enterprises (who ca be both for-profit and non-profit). At the same time, BonVenture is a non-profit activity for its investors and operates as a social business itself.
Jasper Schlump, Program Director of ROCK YOUR COMPANY!
ROCK YOUR COMPANY! offers inhouse-mentoring programs and bespoke trainings for young professionals and apprentices from disadvantaged backgrounds as well as refugees. As social business, ROCK YOUR COMPANY! is supporting young employees at the beginning of their careers, and therefore reducing drop-out rate in the German apprenticeship scheme. Moreover, ROCK YOUR COMPANY! is contributing to the labour market integration in Germany as well as actively shaping the corporate culture of the future.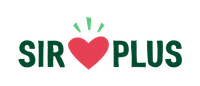 The event will we sponsored by SIRPLUS, the social business of foodsaving pioneer Raphael Fellmer, who was the special guest of the 2017 MBS Happiness Evening.
SIRPLUS facilitates the connection between the different actors of the food value chain (from producers to end customers) to take part in the surplus food saving and sharing via a distinguished marketplace, an online community platform, a delivery service, and other activities. Just recently, Raphael and his team have opened their second SIRPLUS grocery store in Berlin.
Event Details
Where? Munich Business School (MBS Lounge, ground floor), Elsenheimerstraße 61, 80687 Munich
When? Thursday, October 18, 2018, at 6:30 pm
Participation is, of course, free of charge.
Registration
MBS students: please register via the Virtual campus or by email to alumni@munich-business-school.de.
External guests: please send an email to alumni@munich-business-school.de.