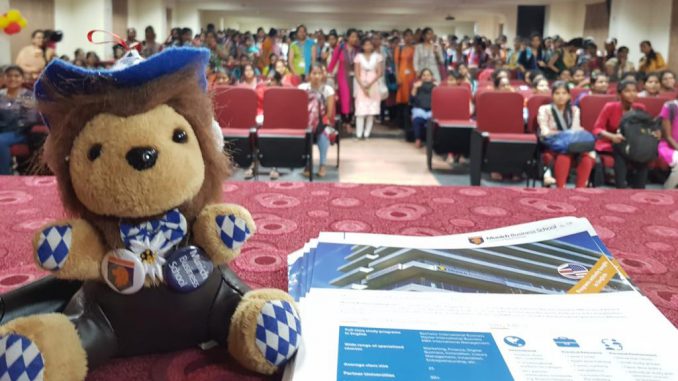 You do not necessarily have to come to Munich to get to know Munich Business School. Our International Recruiter, Ms. Verena Lohner, is regularly visiting countries all over the world to provide you with an opportunity to get in touch with MBS on a personal level, and gather in-depth information on Munich Business School and our study programs.
Ms. Lohner is currently visiting various cities in India, followed by Ukraine and Serbia in October. Check out her dates and stops here.
If you have any questions or want to schedule an individual appointment, please contact Ms. Lohner via email to verena.lohner@munich-business-school.de. She is looking forward to meeting you!