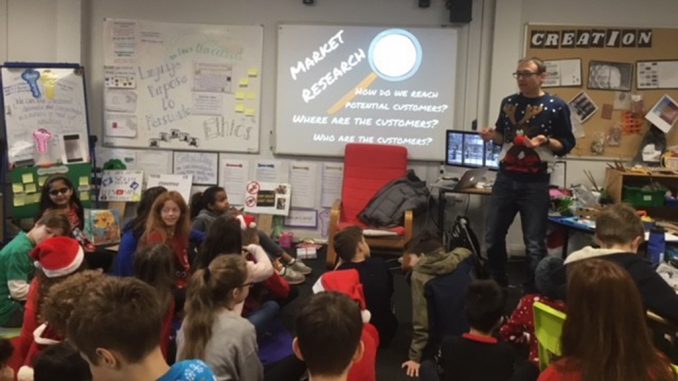 On Friday, December 14, 2018, people all across the UK celebrated Jumper Day – donning Christmas jumpers and donating for a good cause: to support children in need.
One of them was MBS Professor Christopher Weilage, who visited ACS Egham International School, located on the Western outskirts of London, UK, to present his experiences of being an entrepreneur to the students – while wearing a "pretty" Christmas jumper, of course.
Despite his audience being just between 10 and 12 years old, Chris'presentation on "Start-Up Experiences, Steps for Success" was a perfect match to the pupils' current unit studies, where they have to develop a business idea, conduct market research, and plan basic financials.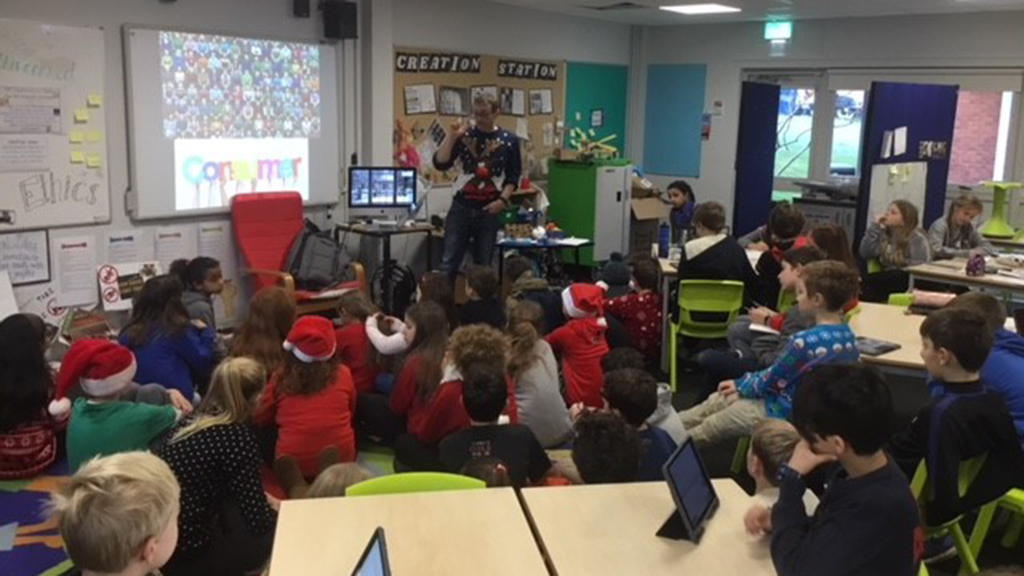 "It was a fun day as we talked about what makes for a unique idea, how to find customers, what the key steps in establishing a business are, and when to exit the business. Although the students are in the lower school, they had lots of great questions showing they will be ready for starting businesses in the future," Chris summarizes his 2018 Jumper Day experiences.