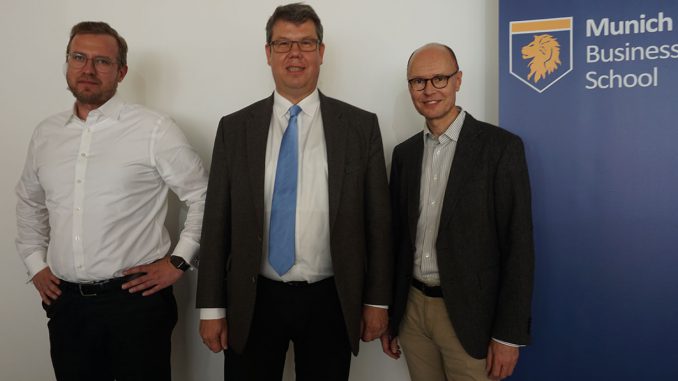 As part of the lecture Personnel Management and Leadership, MBS Professor Dr. Arnd Albrecht invited AUDI's top recruiter James W. Garrett Head of Recruiting and Talent Acquisition and Jan Terstiege, Recruiting Drive Concepts/Production to MBS. They reported on the recruiting strategy that AUDI pursues as a global group in terms of recruiting and retaining employees. They presented their experiences and real-life tactics. Afterwards, the students asked critical questions, which the duo answered authentically, honestly and convincingly.
For more than two hours, all the students followed the interesting challenges that Audi, as an international company, has to face. In the end, the students had the opportunity to discuss career opportunities with the AUDI representatives.
Many thanks to James W. Garrett and Jan Terstiege for visiting MBS and for their informative presentation.