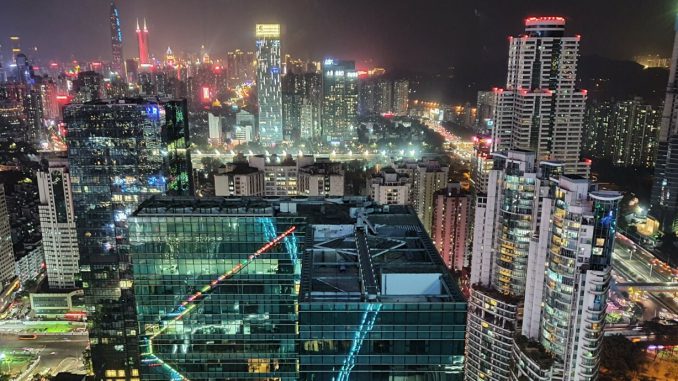 Marc-Michael Bergfeld, Professor of Global Family Business at MBS and Founder of the Courage Center of Global Family Business at MBS, and Patrick Bohrer, Serial Entrepreneur and Master Alumnus of MBS and the Family Business Specialization, were invited to join the exclusive ALPHAZIRKEL delegation to Hong Kong and Shenzhen in China. Together with 30 ALPHAZIRKEL Family Business entrepreneurs and owners from Germany, Austria and Italy, Bergfeld and Bohrer visited the Silicon Valley of China, also known as the Pearl River Delta.
This southern Chinese region around Shenzhen and Hong Kong is the epicenter of Chinese innovation and an impressive showcase of China's rapid development from being the cheap manufacturing hub of the world to a center of high-tech production and global innovation leadership in numerous industries. Especially Shenzhen has developed rapidly over the last 30 years – from a fishing village into a thriving and modern city with wide avenues and modern skyscrapers. Some of China's most innovative companies like Huawei or the world leader in drones "DJI" reside in Shenzhen. Thousands of startups, accelerators, creative workspaces and venture capitalists are fostering a culture of innovation and progress that is truly impressive, with strong government support along the way.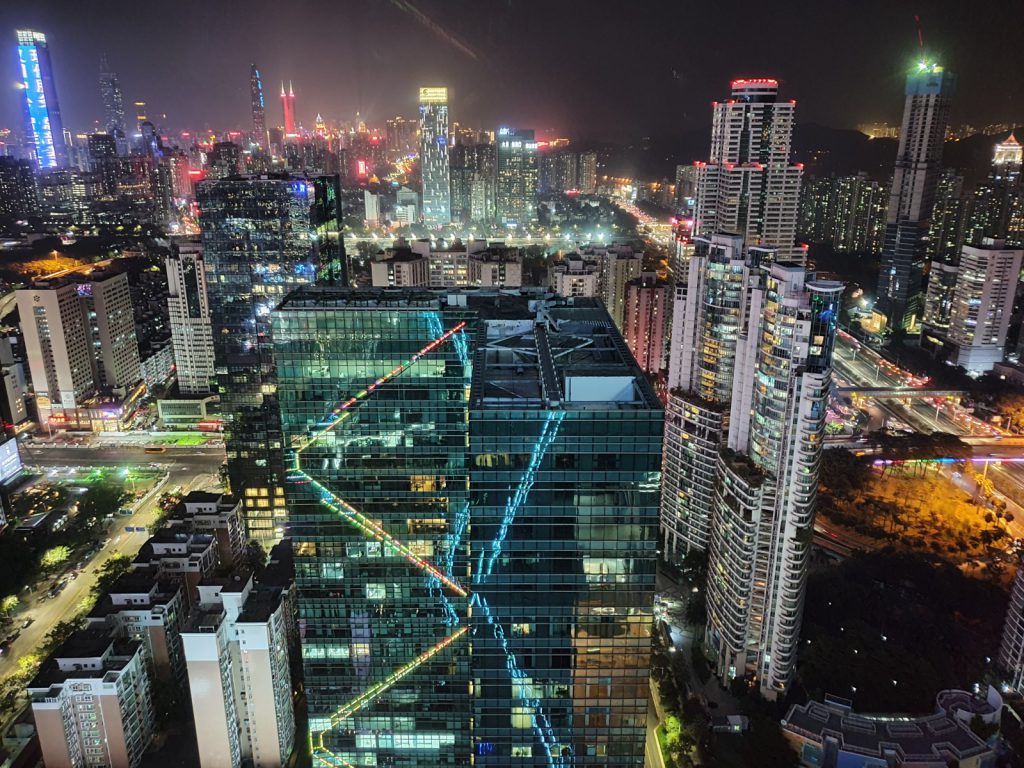 "10 years ago, China started innovating local-for-local, some might say copying, international products for the Chinese market", says Prof Bergfeld, who wrote an entire book about the new world order in Global Innovation Leadership. "Back then, one expected that China would emerge as global leader in radically new systems and disruptive business models in about 10 years. Although it was hard to grasp, European firms such as Siemens, Bosch, Daimler etc. set-up R&D centers in China to embed themselves into what was expected to come. And this is exactly what we can see today! The global balance of innovation leadership has changed, especially in areas such as Smart Cities, Robotics, Artificial Intelligence, Trade Technology and Modern Payment. Today, China leads globally in significant parts of those industries."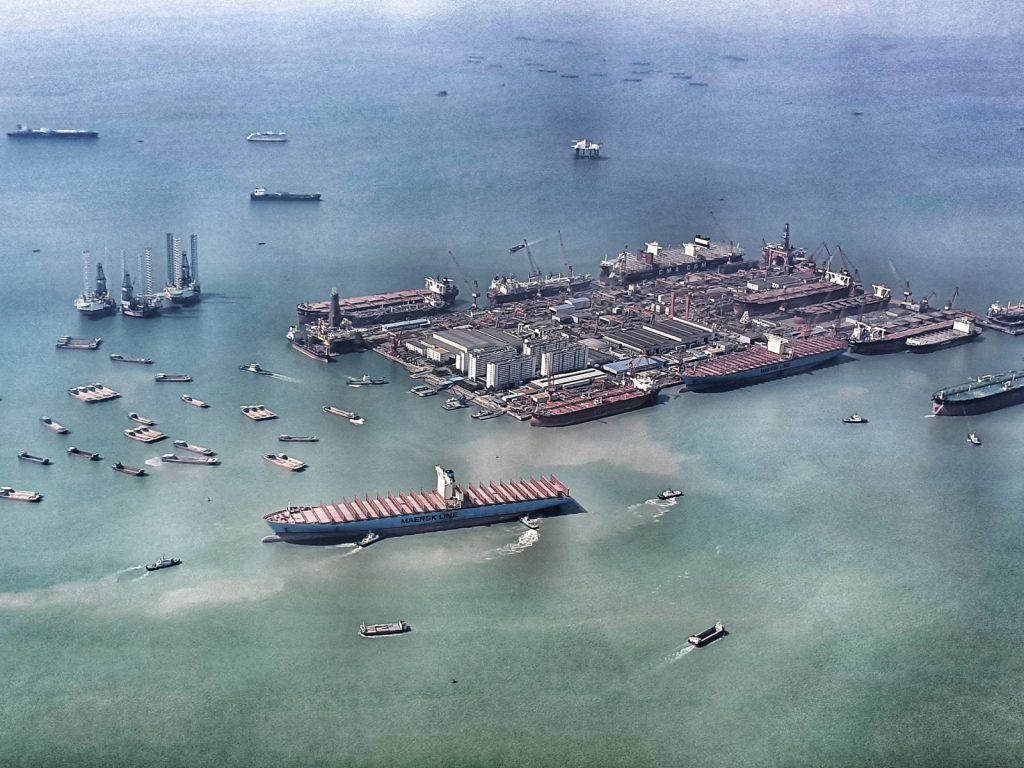 Shenzhen and the Pearl River Delta have become the embodiment of this development. As Professor Bergfeld summarizes: "China, with Shenzhen as great example, is now a local-for-global innovator, having claimed the forefront of systemic innovation, which is the most valuable of all, in many fields. The world order of global innovation leadership has therefore changed, and one should absorb this insight with an open-mind and the willingness to collaborate with Chinese innovation to find new opportunities of mutual creation of prosperity."
In short, China has outgrown the mere copying of Western products or technologies and is now characterized by genuine technological innovation. Government investment in scientific research and its link to entrepreneurship plays a strong role and is remarkable, which the delegation was able to observe in a visit to the Research Institute of Tsinghua University in Shenzhen, where Renchen Liu, the Deputy Dean and Wen Songjia, the Deputy Director, hosted the delegation. Beyond being a research and innovation center, RITS as it is commonly known, also manages 15 venture funds to finance innovation, with a total of more than a billion USD of capital, fueling significant progress in areas such as Water Technology, Supercomputing, Smart Sensors and Robotics.
Further, the world market leader in drone technology, DJI (Da Jiang Innovation, which equals Large Land Innovation) has its headquarter in Shenzhen. The delegation was hosted by DJI's President's Office and received a detailed insight into the company's products and plans. The company has grown from just 20 employees in 2006 to over 12.000 employees today, shipping over 5 million drones every year, and experiencing a 50% YoY growth of its enterprise solutions division, for example providing smart drones to the agricultural industry.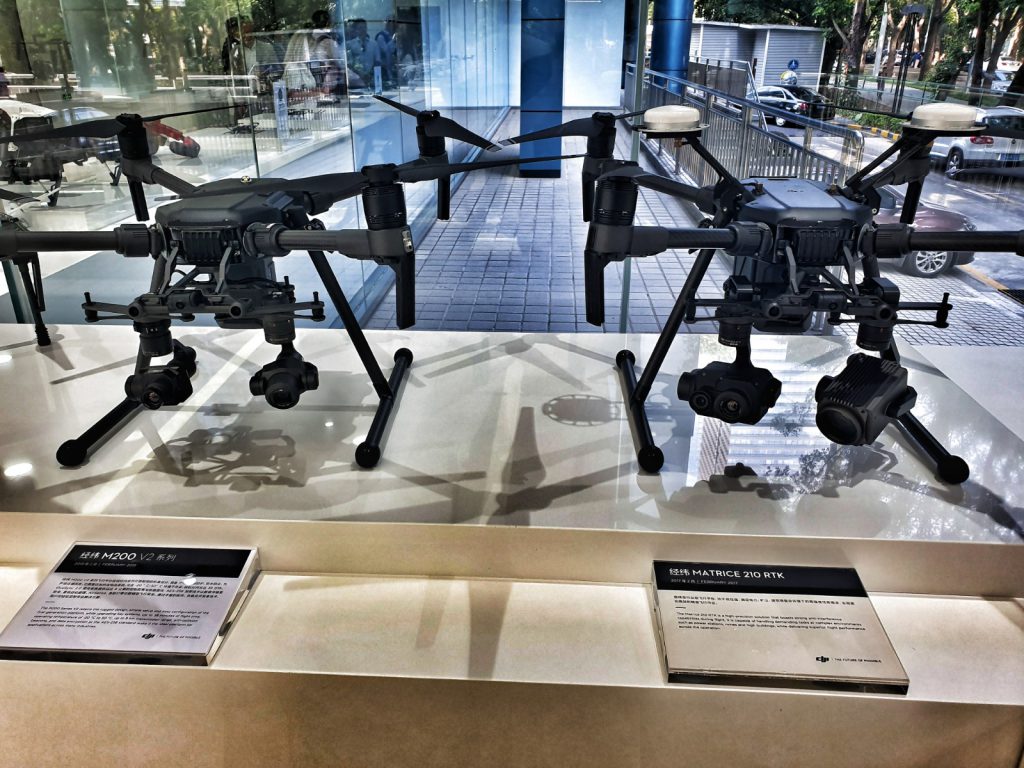 As an overarching theme, innovation is supported strongly by the local and regional government entities of the Pearl Delta too, including the public sector serving as early client of innovative solutions such as video and biometric technology, and also including provincial and municipal governments that act as limited partners / shareholders in Venture Capital funds, own industrial parks and research campuses, and help young firms establish themselves by being landlords that offer very favorable rental terms. Private funds have also emerged and are thriving for start-up investments, such as for example Green Pine Capital Partners, which the delegation visited too.
Intelligent hardware and software integration is also promoted by specific incubation spaces and capital providers such as Shenzhen Valley Ventures and China Merchants Group Holdings, both of which welcomed the delegation to their premises and a discussion with the management teams.
A highlight of the packed program was, of course, a private visit to the Huawei R&D campus, which houses over 23,000 researchers in a park setting with immaculate reproductions of historic buildings such as the University of Bologna, the castle of Heidelberg or palaces of Luxembourg and Oxford colleges as office buildings for the employees. After a tour of the entire campus, the delegations was welcomed at Huawei's HQ by its Chief Digital Transformation Officer and Vice President of the Government and Public Sector Business Unit, Edwin Diender, and Sven Ursinus, Member of the German "Hauptstadt" Büro of Huawei in Berlin, giving the delegation an extensive tour of the technology demonstration center, especially showcasing the Smart City technologies of the concern.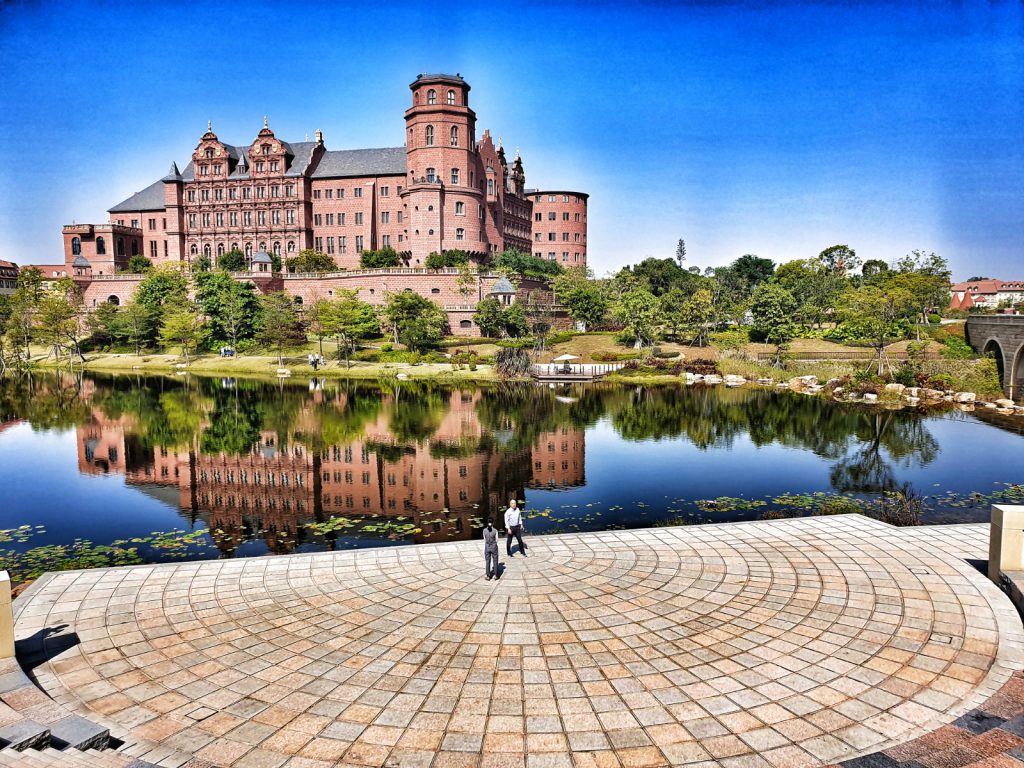 To ultimate highlight of the day was the "Coffee with Ren" invitation for the delegation. Moderated by the Chief North Asia Correspondent of Bloomberg TV, Stephen Engle, and broadcast live globally with ZDF and Spiegel and other media listening too, the exclusive event discussed the ongoing China-US tensions in the presence of Kishore Muhbubani, former UN Security Council President, Prof Detlef Zuehlke, global expert in the "factory-of-things / internet of things domain, and Liu Fei, Huawei's head of 5G research. After 90 minutes of intense discussion, Prof Bergfeld was fortunate to be allowed the final question. He asked Ren Zhengfei about his suggestion to the Next Generation Leaders in the world, and all young entrepreneurs in the room.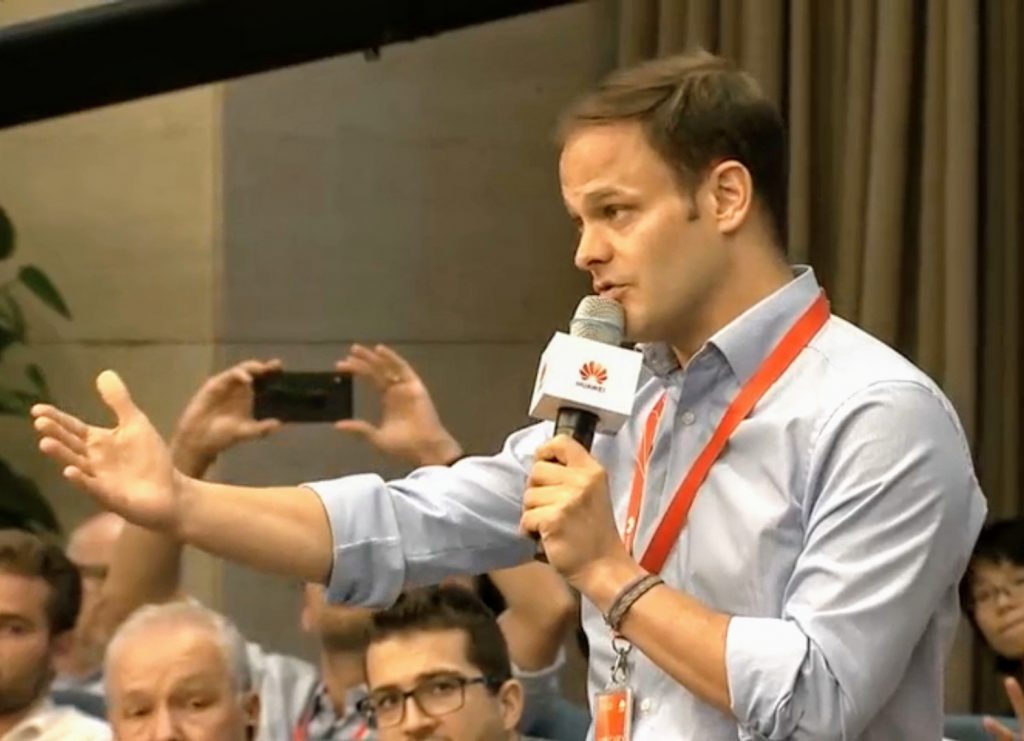 Ren Zhengfei's response was as motivating as it was positively warning when he mentioned three main areas of attention to the Next Generation Leaders: To always keep an open mind and collaborate with others, to focus on a few selected areas in which one truly wants to excel, and to persevere, not lose faith and keep on improving until success finally presents itself.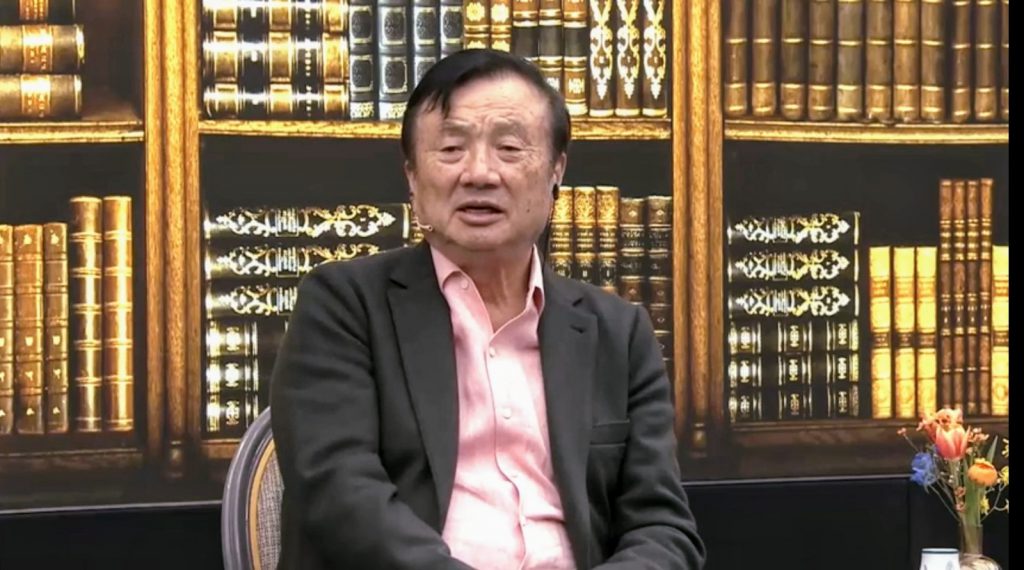 The full discussion can be found here, and Prof Bergfeld's question is at minute 1:30:20.
All ALPHAZIRKEL delegates left enthusiastic about the busy innovation atmosphere especially of the young entrepreneurs and the entrepreneur-friendly environment. It was concluded that China will undoubtedly shape the global context of innovation in various industries. This equally creates threats and opportunities for German family businesses and entrepreneurs. Prof Bergfeld sees more opportunities than threats and says: "China might actually set the pace for innovation in this century. It has great respect and admiration for German family businesses and their legacy, quality and expertise – hence, if we keep an open mind, focus on core competencies, make innovation a daily priority and work with perseverance instead of slack, "going East" and co-innovating with China is most likely the opportunity of the century for transgenerational growth and prosperity of German family businesses and entrepreneurs."
The ALPHAZIRKEL will host further exchange visits for family entrepreneurs from Germany, Austria, Switzerland and South Tyrol to Asia in 2020, e.g. to Beijing and South Korea. It can be contacted at delegations@alphazirkel.com and general information about ALPHAZIRKEL can be found here.