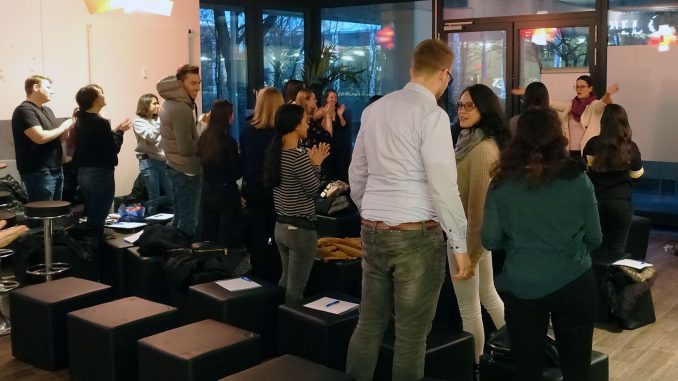 There could not be a better date for a Female Leadership event than Equal Pay Day, the day of action dedicated to raising awareness of the gender pay gap. That is why MBS took the chance to continue its Women in Leadership event series with a workshop on "Emotional Leadership With HEART Goals, Not Only SMART Goals", conducted by Sandra Hörmann, MBS alumna and founder of FEMALE LEADERSHIP TRAINING.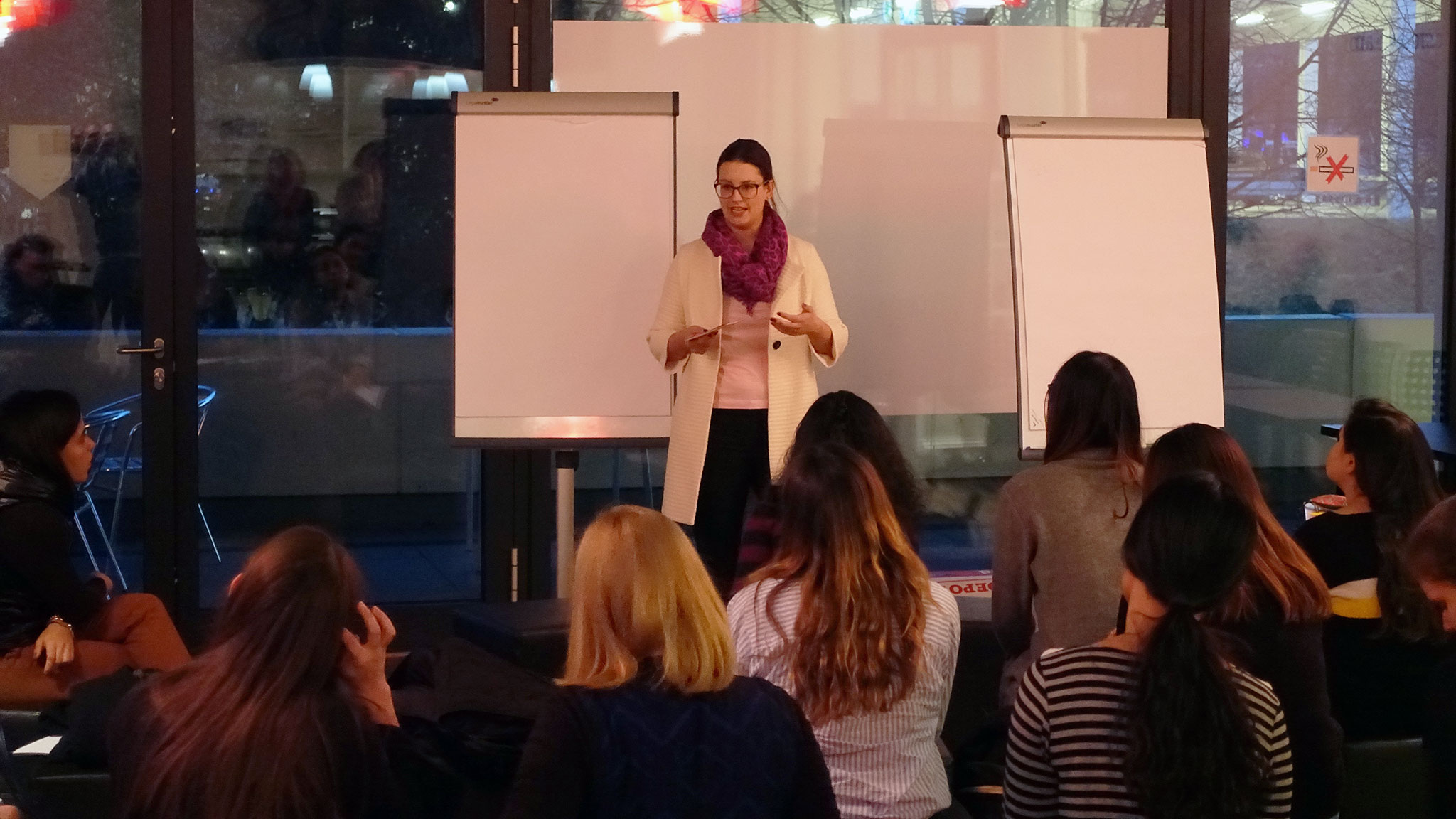 Sandra, who graduated from MBS in 2006 and subsequently worked in consulting and held various leadership positions at Amazon before starting her own business, opened the workshop by providing a short introduction of herself and her career path.
Afterwards, she encouraged the students – most of them, but not exclusively, female – to dream big, and to follow their HEART goals (i. e., their values and emotions) instead of just focusing on the often-heard SMART goals.
She also provided the students with various helpful tools designed to develop a self-confident mindset, to promote their personal achievements, to use their "super powers", and many more.
After an inspiring and encouraging workshop, the evening continued with a cozy get together at the MBS Lounge.
We want to thank Sandra Hörmann for visiting MBS, and for sharing her expertise on Female Leadership with our students!