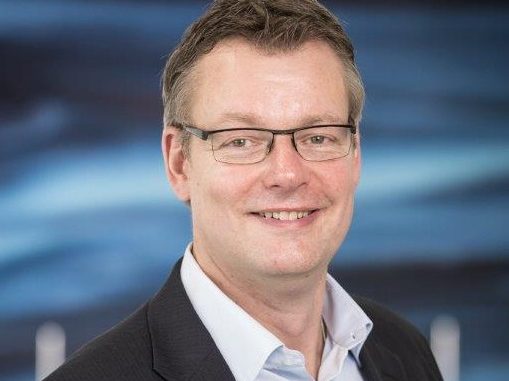 The Sports Business and Communication (SBC) Master's program at Munich Business School (MBS) is characterized by the large number of lecturers coming directly from the practice and providing students with important skills for their entry into the sports business. One of them is Jörg Kottmeier, who has headed the Editorial Hub at BMW since 2018 and is responsible for worldwide PR communication. In the interview with Academic Director Prof. Dr. David Wagner, Jörg Kottmeier provides insights into his teaching activities at MBS.
---
Prof. Dr. David Wagner, Academic Director of the SBC master's program: Dear Mr. Kottmeier, can you please introduce yourself briefly? What connects you with the world of sports? What are important career stages? What are your current areas of responsibility?
Jörg Kottmeier: After a commercial apprenticeship at Bertelsmann AG and a traineeship at the Mindener Tageblatt, I studied journalism (minor subjects: politics, sociology; special subject: sports) in Munich. Since the age of 17, I have been writing reports and taking photographs as a freelancer in sports – first at the Mindener Tageblatt, then at the Münchner Merkur and other publications. After eight years at the sports news agency SID (Sport-Informations-Dienst) from 1994 to 2002, I moved to sports communications at BMW AG and was responsible for PR communications for all BMW sports commitments. Since 2018 I have been in charge of the Editorial Hub at the BMW Group, a kind of media house for worldwide PR communication.
Sport was and is an important part of my (professional) life. Whether at district football matches or the World Cup, at the TuS Minderheide sports festival or the Olympic Games in Atlanta and Sydney – as a journalist I have been driven through the (sports) world as well as a press spokesman on the other side of the communication curtain. In a responsible position for BMW, I was able to accompany Formula One races, the Ryder Cup, the America's Cup, the BMW Marathon and many more for years.
At the same time, I also try to keep myself fit. Formerly in basketball, today on the bike or in the gym.
Prof. Dr. David Wagner: Which course in the Sports Business and Communication Master's program do you teach?
Jörg Kottmeier: I have been teaching Corporate Communications and Public Relations at MBS for several years.
Prof. Dr. David Wagner: What is the focus of this course? Why is this course important for a career in sports business?
Jörg Kottmeier: It's about gaining an insight into the practice of sports communication. From the perspective of the news agency journalist as well as from the perspective of the corporate communicator. As a trained journalist, I can show a lot of practical experience from both sides of the curtain and garnish it with some theory. The focus lies definitely on practice.
There are many opportunities to gain a foothold in the sports business. If you want to get into the communication sector, this course is the right one for you.
Prof. Dr. David Wagner: What is your favorite component of the course, for example a particular case study, exercise or excursion?
Jörg Kottmeier: Practical exercises of all kinds – this comes closest to reality. Preferably under time pressure on a specific sports topic. If time allows, we visit a sports event in the course and report directly from the event in agency style – preferably before it is finished. Just as it is done every day at a sports news agency. Further writing exercises in the course have also met with a good response so far. Be it from the perspective of the journalist or from the perspective of corporate communications. The news or press releases are then discussed in detail.
Prof. Dr. David Wagner: How do you personally connect science and practice and how important is this connection to you?
Jörg Kottmeier: This is extremely important to me. Theory is a must, but only theory can get you nowhere in practice. As a student of journalism, I had to put up with a lot of theory and I was always very happy about the practical exercises, because they were realistic and interactive and because (mostly) professionals reported from their daily practice. I assume that the course participants still prefer an exciting story to a 20-page PowerPoint presentation or a theory textbook.
Prof. Dr. David Wagner: In your opinion, what is the unique selling proposition, the special feature of the Sports Business and Communication program and Munich Business School in general?
Jörg Kottmeier: The students at MBS usually have a broader scope because they have already completed their bachelor's studies or have been professionally engaged. This view beyond the horizon is very important, especially in the media sector. MBS also succeeds in attracting interesting lecturers who offer a special look behind the scenes of their profession.
Prof. Dr. David Wagner: Which advantages do SBC graduates have in your opinion when it comes to applications and employment in the sports sector?
Jörg Kottmeier: Thanks to the many lecturers from all angles of the sports business, MBS graduates receive a sound and broad insight into the subject matter. In addition, they can specialize during their studies and pick out focal points. All of this should help them to focus, quickly gain a foothold in professional life and then be successful.
Prof. Dr. David Wagner: What changes will the sports industry undergo in the coming years?
Jörg Kottmeier: This is a very complex question. Let's try a short answer: Digitization will bring about changes for all participants. Furthermore, Corona could become a accelerator of transformation. I believe fewer editors will have to communicate more topics with less budget. This will be more target group-specific across all channels. Real breaking news nowadays only have a very, very short life. Real storytelling is more important than ever. In short: The industry is in upheaval.
Prof. Dr. David Wagner: To conclude: What has been the highlight so far in your time as an MBS lecturer?
Jörg Kottmeier: There was once a trip from the north of Munich to MBS, which took almost two hours and cost me an endless amount of nerves. It usually takes 15 to 20 minutes to get there. Everything was different that day: there were traffic jams everywhere, nothing worked anymore and all side roads were closed. At some point I finally rolled into the yard and we could finally start the course. After all: Everyone was waiting, no one had run away.