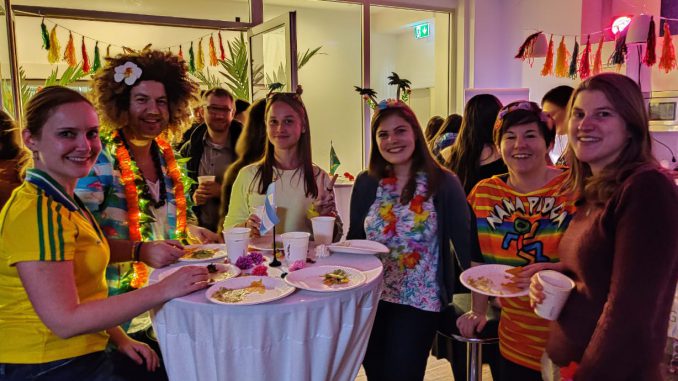 Venice, Santa Cruz de Tenerife or Cologne are considered major Carnival hotspots in Europe. As a tradition, Carnival hails from Roman Catholic countries in the old continent, where believers indulged before fasting during Lent. From countries such as Portugal and Spain, Carnival spread to Latin America and the Caribbean.
Owing to regional and international influences, Carnival festivals in Latin America have a unique and colourful flair. In this region, Carnival stretches from late January to early March during the period leading up to Lent. Millions of people, including many tourists from all over the planet, take to the streets for dancing, live music, drinking and revelry.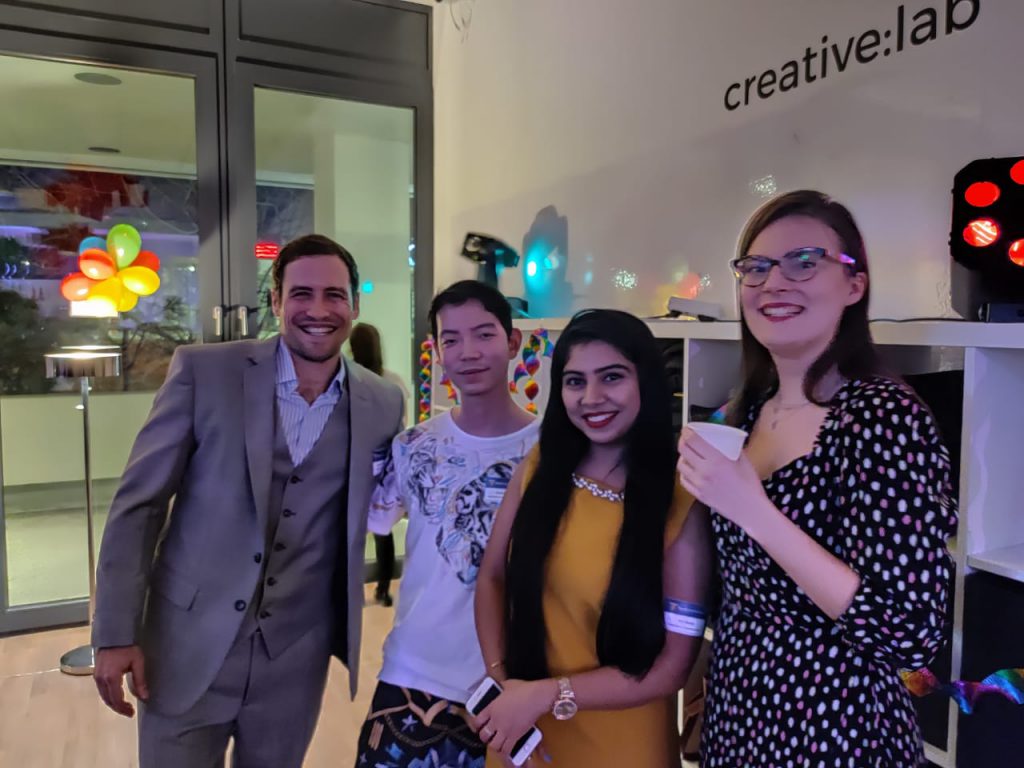 Latin America has become synonymous with some of the best Carnival festivals worldwide. For this reason and as a way to celebrate Latin American cultures, the International Office and MBS International Club, represented by Catarina Capelo Moreira and Adrian Haug, came up with the idea to organize a Latin American Carnival party at MBS for the first time.
Soon we gathered a motivated and talented organization team with students from five different continents. The team integrated several traditions from Latin American Carnival festivities into the concept of our festival, such as local food and drinks, music and dances. Of course, the Latin American joy of life was a precondition for a memorable event at MBS!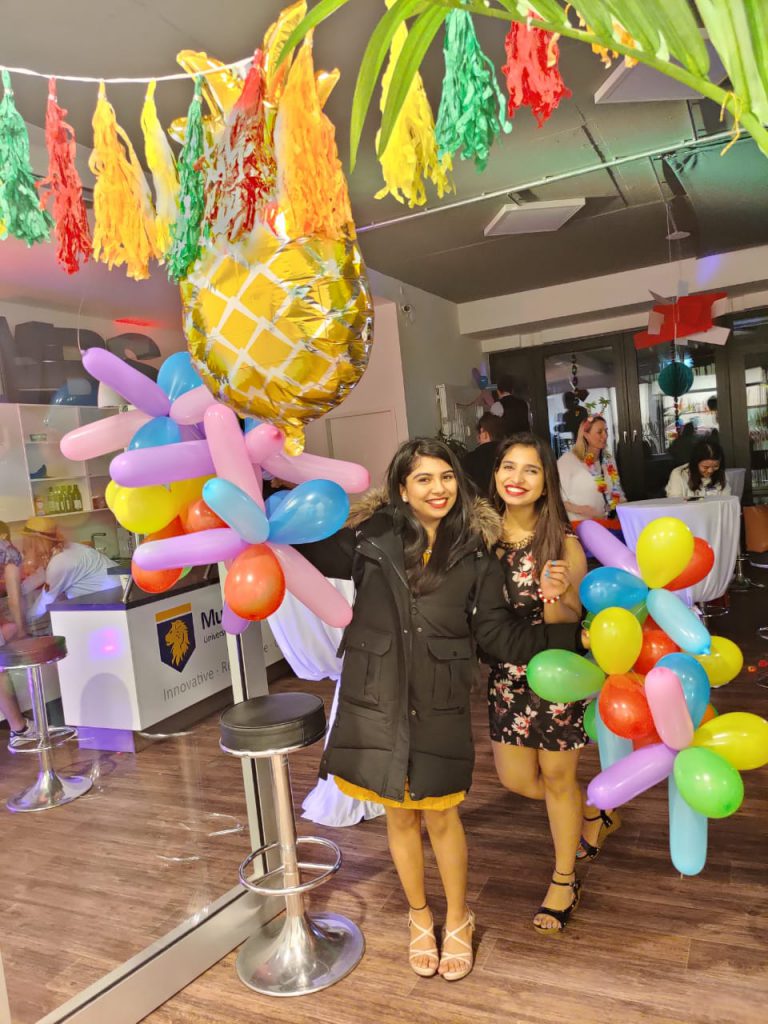 The party started at 6 pm on February 18 in the MBS Lounge. Our team decorated the room with balloons, streamers, national flags, a selfie booth and a piñata. We served regional food such as brigadeiros and exotic fruits as well as typical drinks. At 6:30 pm, there was a presentation about the history of Carnival in Latin America followed a display of Latin American dance styles.  Finally, our guests danced the night away to the best Latin American national and international hits.
We are proud to have hosted a joyful celebration of the beauty and diversity of Latin America for more than 100 guests. We look forward to organizing future parties at MBS!