MBS Insights: Despite your time here in Munich and at MBS, the London School of Economics always remained your goal and in the winter semester 2020, you started your master's degree there. Did you work towards this goal in a special way or were there, in your opinion, special factors that led to success in the application process?
Linda Brosig: I already knew during my time at MBS that I wanted to do another master's degree and the LSE was still at the top of my personal ranking. In addition, I very much wanted to go back to England in order to live in London. When I looked at the degree programs offered by the LSE, I found a program called "Management of Information Systems and Digital Innovation", which is also what I am now studying. The degree sounded very exciting as it is very future-oriented and has a specialised focus on the management of new technologies and innovation. It also complemented the internships that I did during the gap year between my bachelor's and master's degree: First, I worked at KPMG in finance advisory, in the digital transformation and process excellence solution, which also focuses on digitalisation in the accounting and finance department. Second, I interned at Accenture Strategy, a consultancy that is also known for its technology expertise.
I think the most important thing for a successful master's application is to convincingly elaborate your motivation and to highlight how a postgraduate program will help you advance your career. For example, through my experiences at MBS and relevant internships, I was able to demonstrate my interest in the program at LSE. I am sure my undergraduate degree and the positive letters of reference from my professors also contributed to being accepted. But in the end, I believe that grades are not the most important thing and that it is mainly various experiences and enthusiasm for the course what counts. It is important to tailor your motivation letter specifically to your chosen program, to convey your motivation convincingly and to back it up with relevant experience – whether it's through courses, internships, readings or research activities. If you do this, you have a good chance of being accepted at the world's top universities.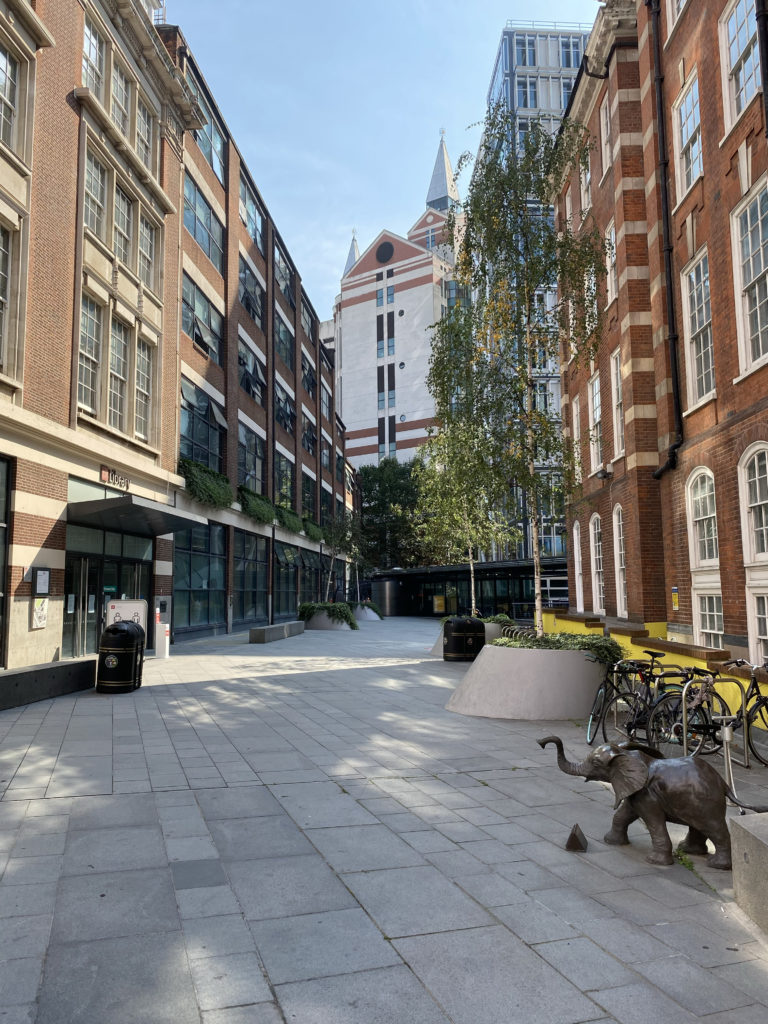 MBS Insights: How was your first semester at LSE? What are your experiences so far?
Linda Brosig: My first semester at LSE was a lot of fun and I was able to gain a lot of new experiences – even though due to Covid-19 not everything turned out as expected. However, LSE handled the situation very well: we had a mix of in-person classes on campus and online lectures, and in general LSE has provided a lot of support. The academic standards at LSE are very high and it was very exciting to be taught by professors who are leaders in their academic fields and regularly publish their own studies. An absolute highlight was the "Sprint Week": this was a one-week consulting project in cooperation with Roland Berger and Visa where we had to develop a digital solution around the topic of fraud prevention. It has also been exciting to learn from my fellow classmates: due to the many nationalities, the diverse academic and professional backgrounds and especially because everyone has a passion for different topics, it is never boring outside of lectures and group work.
MBS Insights: Last but not least: Do you have any tips for current students on how they can structure their studies at MBS in the best possible way or how they can achieve goals that seem unattainable at first glance?
Linda Brosig: My advice for the time at MBS is to stay cool, even if sometimes it seems like a lot has to be done at the same time. You should try to take advantage of as many opportunities as possible and make the most of your time at MBS. Especially regarding fellow students, lecturers or professionals who come to MBS for events – you have the chance to meet many interesting people who may have a lasting influence on your personal career. This should not be underestimated – networking is just as important as studying!
There is one thing that I can definitely recommend for master's applications: Apply early! The earlier you apply, the higher your chances of getting in, as there are still more places available in the program.
MBS Insights: Thank you for the interview!