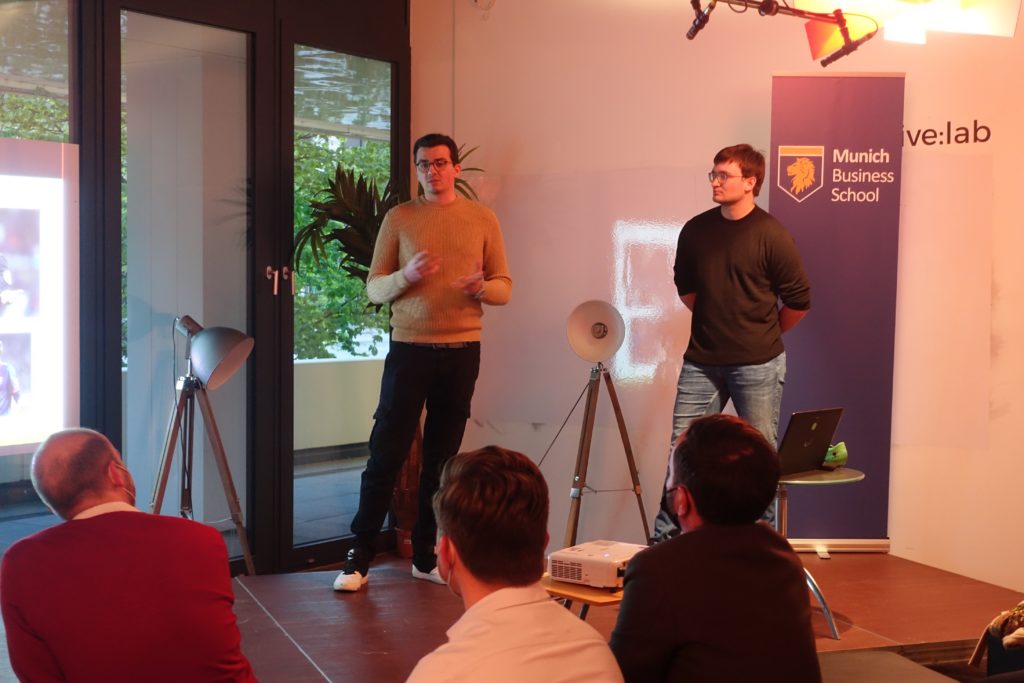 ProClub
Many amateur soccer players face a common problem: a lack of metrics and analysis of ball-specific and physical data means they are unable to tap their full potential. ProClub is sliding in to tackle this issue. Developed by Marvin Klein and Leonhard Schneck from the master's program in International Business, the product comprises hardware – the tracking device, which is fixed to the player's boot – and software to visualize the captured data.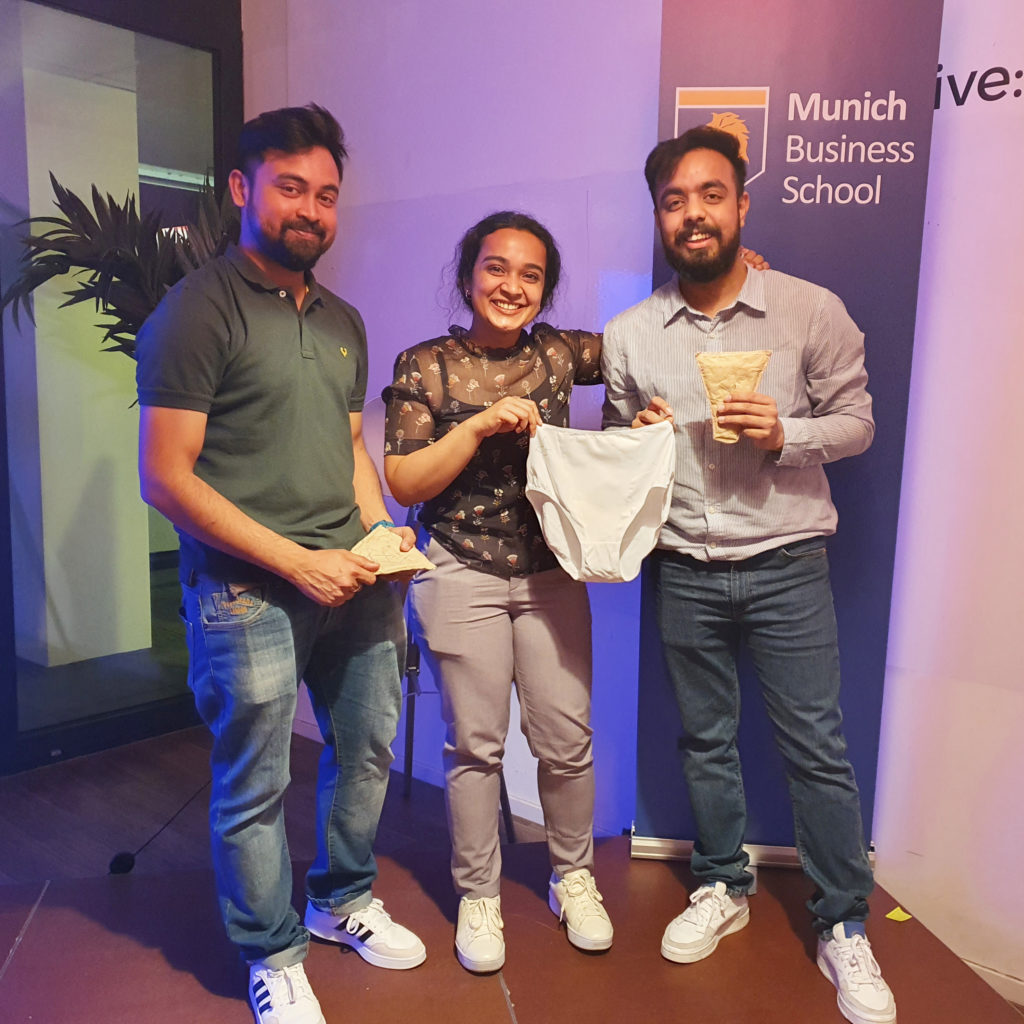 Heaty
Heaty – a set of heatable underwear – is a solution conceived by MBA students Josephine Kizhakkanadiyil, Wenwen Zhang, Pranav Gudhenia, Shuvam Dhar and Thomas Jäckel in an effort to help alleviate the pain of menstrual cramps. Although other manufacturers have already identified the potential of such a product, none of the options currently on the market are fully sustainable or usable in the workplace. A fundamental part of this concept is the Heaty Bag, which is filled with heat-retaining grape seeds and soothing herbs – and is easy to warm up in the microwave.
At the end of MBS Impact Pitch Night, the jury of alumni crowned two winning teams. After taking home the title of team with the best pitch, Iwan Bitschin and Kathryn Wagner can look forward to a three-month membership at BASE Accelerator, where they will have the opportunity to drive their idea forward in an innovative co-working atmosphere and exchange ideas with other start-up founders.
The main prize for the most promising and most impactful entrepreneurial idea went to Team Heaty. In addition to sustainable FSLK water bottles from MBS alumnus and founder Patrick Bohrer, the team will receive exclusive mentoring from serial entrepreneur and investor Rupert Schäfer. Another MBS alumnus, Schäfer is firmly committed to the topic of impact in both his private and professional lives – such as in his previous company, The Nunatak Group – making him the perfect fit for this award at MBS Impact Pitch Night.
We would like to thank all the teams for the courage they showed in pitching their business ideas to such a large audience. Good luck to you all in their future development! Virtual access to the BASE start-up community will enable all participants to gain further experience in an entrepreneurial environment. A big 'thank you' also goes out to David Baus, who teaches the Business Planning course on the International Business master's program and the Innovation and Entrepreneurship master's program. Together with his colleague Manuel Wesch from JUSTROCKET, Baus connected with BASE Co-Working and sponsored the vouchers.