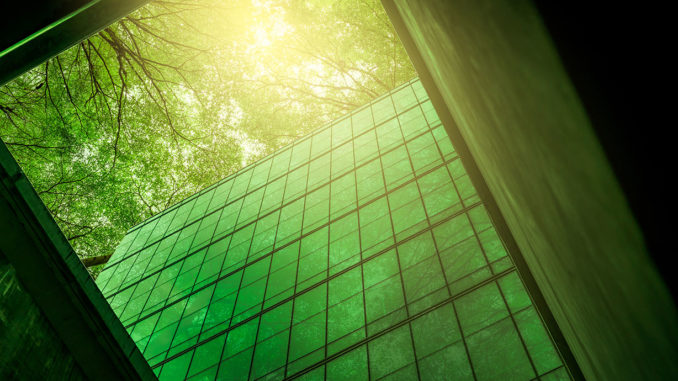 Sustainability is an outdated concept. At least, it is for people who truly want to make the world a better place. Ultimately, the idea of sustainable business has been subjected to such sustained degradation over the years that, today, sustainable business simply means maintaining a bad situation – and not actually helping to improve it. For far too long, we have been consuming more resources than can be naturally regenerated. Sustainable business effectively means that we continue to consume the natural resources of 1.7 Earths every single year – rather than relying on the one Earth we all share.
This is why outdoor clothing brand Patagonia has removed the term "sustainability" from its corporate vocabulary. Other companies may decide to follow suit, as Patagonia has been a pioneer of environmentally conscious business in the clothing sector for many decades. It is with good reason that its founder, Yvon Chouinard, has inspired dozens of entrepreneurs around the world to remodel their companies as conscious businesses, thereby acting in a more transparent, reflective, responsible and environmentally conscious manner.
Today, any company truly committed to building a better future must work with a regenerative focus. This involves a company not only avoiding damage to the environment but also repairing damage caused by business activities over recent centuries. Let's look at a few examples of companies who have already adopted regenerative business models (or are at least working hard to develop them):
Ecosia
The online search engine Ecosia uses the majority of its ad revenues to fund tree-planting projects. On average, it plants one tree every 50 searches. Given that a tree absorbs 50kg of CO2 from the atmosphere over a lifespan of 15 years, this means that Ecosia users remove 1kg of CO2 from the atmosphere with every search query. The CO2 emitted by operating its servers is negligible by comparison. In addition, because Ecosia relies on Bing for its search results – and Bing's provider, Microsoft, has announced its intention not only to become carbon neutral but to have removed all its historical CO2 emissions from the atmosphere by 2050 – Ecosia follows a genuinely regenerative business model. The company generates millions in profits every month and, as of the end of 2021, had used these yields to plant over 140,000,000 trees.
Allbirds
Allbirds produces shoes using exclusively naturally materials such as wool and plant-based substances – save for the laces, which are made from recycled plastic. The soles are made from a material called SweetFoamTM, material based on sugarcane and produced in a carbon-negative process. In terms of the materials used, the more shoe soles are produced, the greater the impact in the fight against climate change. Allbirds underscores the fact that, if we are to achieve environmental goals, we must adopt regenerative agriculture rather than the extensive use of conventional agricultural methods. Overall, each shoe produced still contributes to the rise in global CO2 levels – and Allbirds transparently indicates exactly how many kilograms. And, even though the company offsets its CO2 emissions, Allbirds ultimately aims to stop producing CO2 entirely and even become carbon-negative: "We intend to reverse climate change through better business." Allbirds has also made the life cycle assessment (LCA) tool its uses to calculate its net CO2 emissions freely available on its website as open source software.
As it happens, Allbirds is not alone in providing such tools: Logitech also follows a reduce-renew-restore strategy and publishes its LCA method for interested parties to examine.
Interface
While Allbirds is still refining its approach, flooring manufacturer Interface (annual turnover > USD 1 billion), has already made it a reality. In 2020, it not only achieved carbon neutrality in production of all its flooring solutions, it even launched the world's first carbon-negative carpet tiles. Back in 1994, Interface founder Ray C. Anderson set his company the goal of causing no further damage to the environment, taking the entire life cycle of carpet tiles into consideration. Today, Interface has even achieved a negative carbon footprint in respect of the embodied carbon (cradle-to-gate) in its products. Consequently, the more of these carbon-negative carpet tiles are laid in offices around the world, the better it will be for the climate. Interface offsets operational carbon emissions (gate-to-end-of-life emissions) over which is has no influence through certification programs. It takes back all products at the end of their useful life and then puts them back into circulation. In describing its vision, Interface paints the picture of a "Factory as a Forest" – meaning no smoke-belching chimneys and, rather than simply working sustainably, actually making a positive contribution to improving the environment (through regeneration).