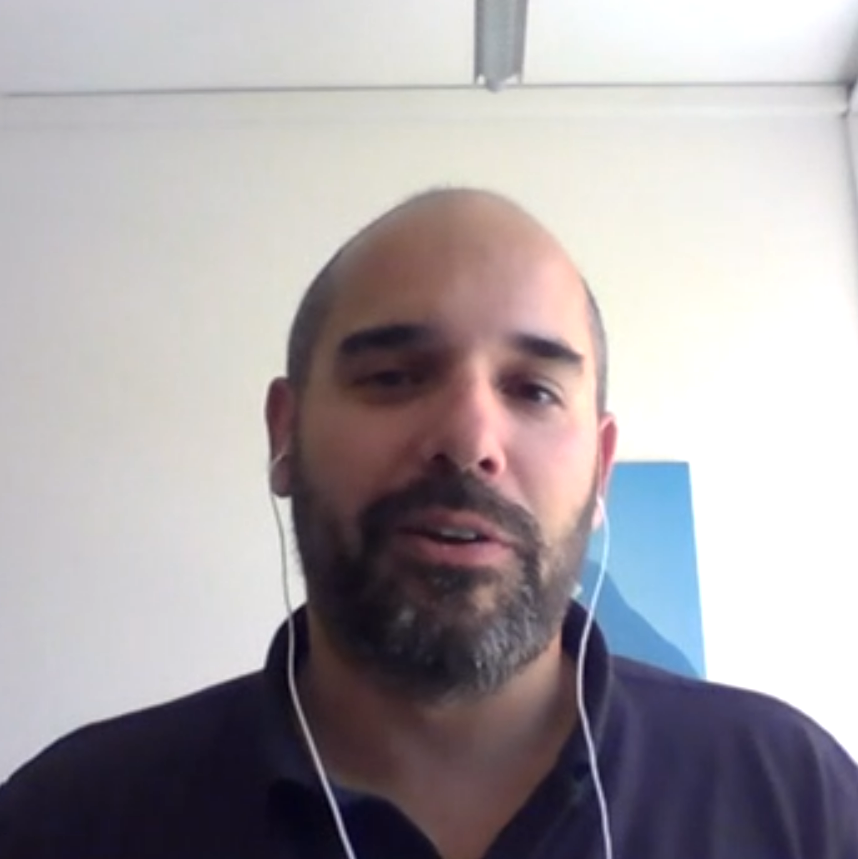 The second keynote of the MBS Doctoral Conference 2022 was held by Prof. Dr. Nikolaus Obwegeser: The expert for digital transformation addressed the topic of Practice-based research on digital transformation and gave insights into the publishing process of his book Hacking Digital: Best Practices to Implement and Accelerate Your Business Transformation, which was published last fall. From chapter design – "How do we choose the most burning questions, and how do we make sure we're not too superficial but not too specific?" – to hiring a publishing agent to the different publishing process of journal paper and scientific book – Prof. Dr. Obwegeser explained the challenges he and his co-authors faced. His conclusion: it is particularly rewarding that a solution-oriented book can really have an impact on practice.
Finally, the third MBS Doctoral Conference was wrapped up with DBA candidate Jonathan Allott (MBS / Year 4) presenting on the topic of Work Identity and the Experience of TEFL Workers – Making a Career in Non-standard Work. Jonathan's research focuses on teachers of English as a Foreign Language (TEFL) and their experiences of work and perceptions of their professional identity in the gig economy, while exploring how the massive changes to work in the twentieth century will influence decision-making in a number of fields, including organisational theory, HR, economics and career choice.
The third MBS Doctoral Conference was a thoroughly enjoyable event, both for the junior researchers and for the leaders and supervisors of the DBA program. As Prof. Dr. Heiko Seif, Vice Dean of Research at MBS, summarized, the presentations were followed by lively discussions and the presenters were able to gain valuable feedback and exciting impulses. Munich Business School and its research community are already looking forward to the next edition in 2023, which will hopefully not only take place virtually, but also in presence at MBS!
Please save the day of the 4th MBS Doctoral Conference to be hosted on May 12, 2023!