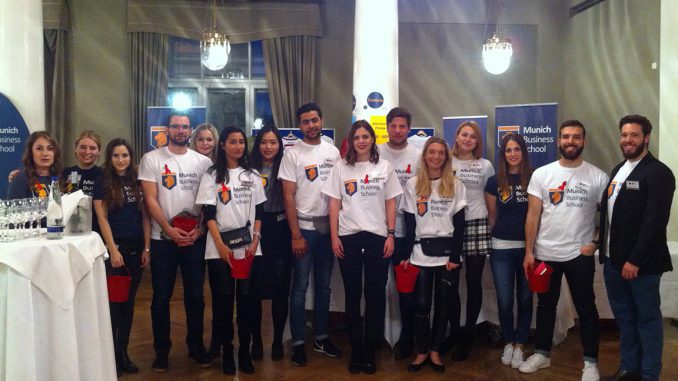 "MBS helps e.V." organizes tombola for the 10. AIDS-Concert
Once a year, the Munich Chamber Orchestra stages the AIDS-Concert at the Prinzregententheater in Munich-Bogenhausen. In April, the charity event for the benefit of Münchener AIDS-Hilfe (Munich AIDS Help Service) celebrated its tenth anniversary. For the third time consecutively, Munich Business School (MBS) was involved as well: The student association "MBS helps e.V." organized the tombola for the AIDS Concert – from procuring more than 650 prizes to selling the lots. The proceeds were more than 6,700.00 Euros, which completely went to Munich AIDS support.
Under the musical direction of its conductor Alexander Liebreich, the Munich Chamber Orchestra (MKO) took its guests on an exciting musical journey again this year: Together with internationally renowned artists, as for example soprano singer Simone Kermes, cellist Maximilian Hornung and harp player Xavier de Maistre, they performed works by Gioacchino Rossini, Camille Saint-Saëns, Maurice Ravel and François-Adrien Boieldieu.
First prize: Schweinsteiger and Götze
A team of sixteen students from "MBS helps e.V." under the leadership of Master International Business student Nicolas Stahlhofer had lined up. During the break and at the ensuing party in the garden hall of the theater, the nicely mixed team untiringly sold lots for the tombola. In an effort of months, the students had organized more than 650 exceptional prizes for the charitable purpose. "The highlights included signed football shirts of the U21 German national team, from Bastian Schweinsteiger, Mario Götze and the ice hockey team EHC München. But all the other lucky winners also enjoyed the many vouchers for art, cultural and leisure events," reported Nicolas.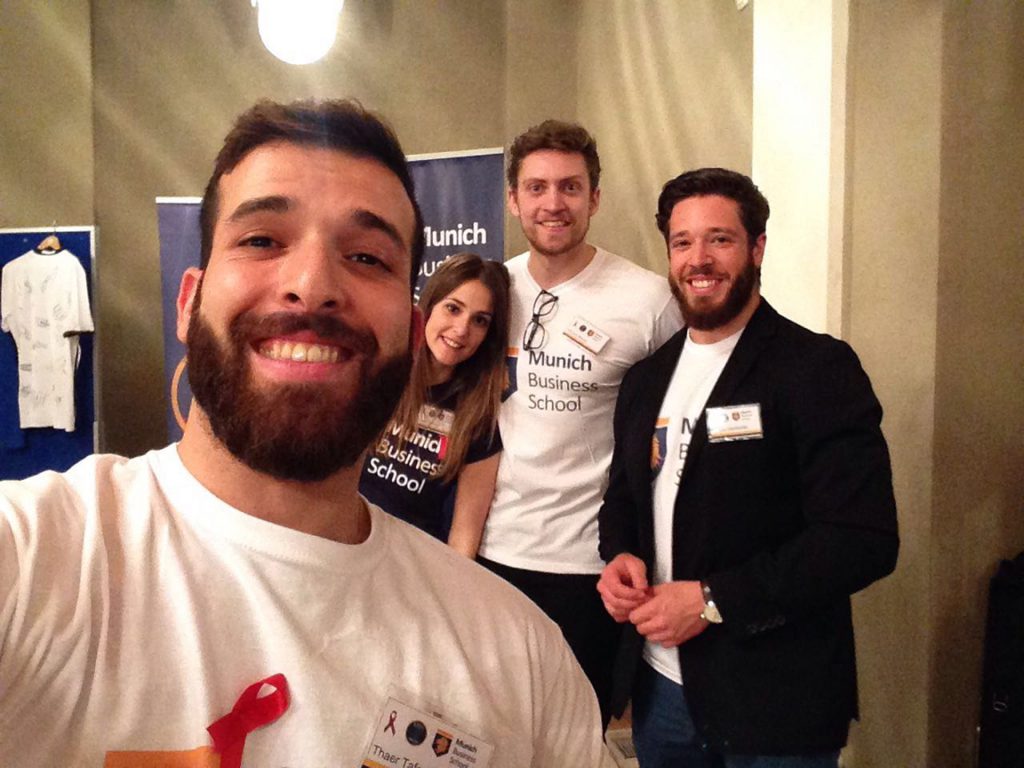 A special event
Another winner of the evening was the Munich AIDS Help Service – also grace to the commitment of the MBS students. In addition to the revenues from the ticket sales, the charity organization earned more than 6,700 Euros from the tombola.
And for the MBS students, the evening was a special experience, too: "We are all very excited to have been a part of this experience. It is a wonderful feeling to have social commitments outside the university and to contribute to society," Nicolas summarized this exceptional evening.
Special thanks go to the Munich Chamber Orchestra and MBS lecturer Prof. Dr. Christian Schmidkonz who is the one who launched the cooperation with the MKO and has organized it for the past three years.
Munich Business School also thanks its committed students of "MBS helps e.V." who organized and hosted the tombola: Nicolas Stahlhofer, Marjana Kulas, Tina Bodmann, Katerina Stopova, Madeleine Zuber, Jiline Müthling, Sophia Salimi, Delfina Shan Gao, Ana Mestrovic, Ira Dmitreva, Lucia Ferreiro-Martinez, Luka Vasic, Raj Chaudhary, Thaer Tafesh, Kilian Pohl and Vincent Binder.