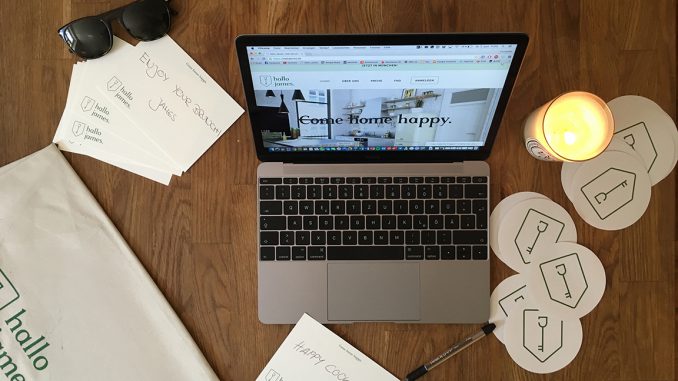 Bachelor International Business Student Constantin von Salmuth Establishes Home Management Service Hallo James
Who has not yet had to experience this: After a long and strenuous work day, you come home, and all you want is to put up your feet, turn on the TV, and relax. But then there are the dirty shirts that need to go to the cleaners, the fridge is empty, of course, and the messy apartment is not exactly the best place to relax. How nice, really, would it be to have someone to reliably look after all these tiresome chores during the day? This was exactly the thought of Bachelor International Business student Constantin von Salmuth. On the spot, he founded Hallo James, a personal home management service.
Concierge Services for Everybody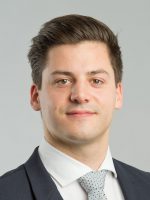 During an internship in New York City, Constantin had the bright idea: "I discovered that in New York City, there are service providers for all kinds of tasks that allow busy people to save valuable time during their daily routines: There are services for groceries, for cleaning apartments, for carrier services etc. But no one seemed to have come to the idea to offer all these services bundled, and from a one-stop-provider – except from the concierge services in the high-price range," describes Constantin the start of his business idea. "I therefore decided to establish the first home management service here in Germany, a company that was going to unite all these services under one roof, and its services were to be not exclusively affordable for the upper crust but for everybody. This was the hour of birth for Hallo James."
"I would probably be my own Best Customer"
Constantin deliberately chose Munich as location for his company: "The region's infrastructure and the demographic setting are ideal to test the business model's feasibility under real life conditions," explains the founder. "The core target group is composed of 'Young Professionals' who work and make good money while suffering from an austere shortage of free time. We believe that these people are the ones who are most open to understanding the benefits of the services and for new ideas as for example Hallo James – plus they are willing to pay a few Euros for additional spare time." Laughingly, he adds: "If someone else would have had this idea, I would probably be the best customer myself!"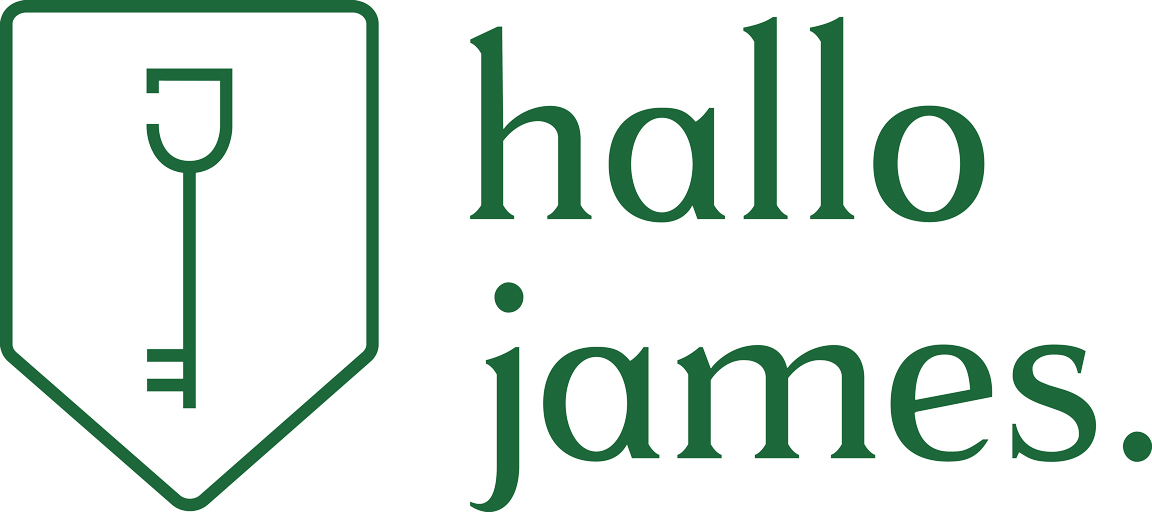 Personal Home Manager
And how exactly does Hallo James work? "First, the customer has to register on the website. Then we will organize a welcome visit where the customer will meet his personal 'James', show him the apartment and discuss the specific tasks with him. Then, 'James' will drop by once or several times a week to look after everything. Of course, the customer can also spontaneously book additional services which will be carried out reliably," explains Constantin the services of Hallo James. "We look after all these tedious tasks that are part of life's daily routines. We do the groceries, bring dirty clothes to the cleaners, and pick up parcels from the mail office. We want the customer to come home, and see that everything has been carried out to his satisfaction so that he or she can enjoy his/ her free time. Hence our motto: 'Come home happy'."
Professional Advice from MBS Lecturers
To learn as much as possible about his own business model and the related processes, Constantin himself has been working as a 'James' in the beginning. "Hallo James is already being very well received as it is. Our medium-term is to establish the services in Munich. Then, I will evaluate the business model and also obtain professional advice regarding the concept from my MBS lecturers. In the ideal case, we want to grow the business organically and expand gradually into other cities and regions of Germany," outlines Constantin his plan. "I already do have some ideas how to expand the scope of the services of Hallo James. But this will take place step by step, because I also want to complete my studies."
For further information on Hallo James, please visit the company's website. Of course, Hallo James also runs a Facebook and an Instagram page.