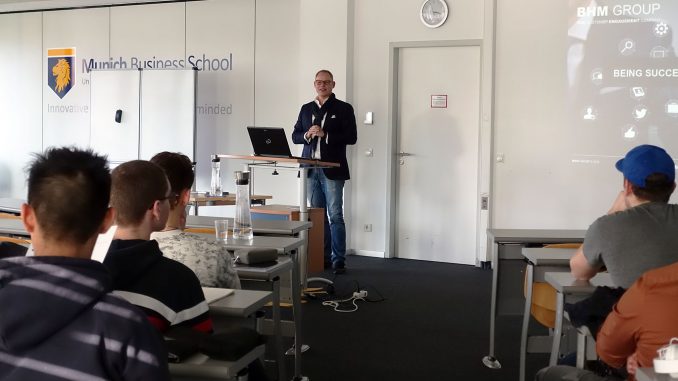 At the invitation of MBS lecturer, Professor Dr. Carsten Rennhak, alumnus Alexander Bauer returned to his alma mater to share his experiences of starting and running an own business with the current Bachelor students. After having worked in consultancy for some years, Alexander co-founded BHM GROUP, parent company to BHM & COMPANY, a consultancy for digital strategies, services, and customer communication, and BHM MEDIA SOLUTIONS, an associated software developer and provider that complements the consulting services.
To start his guest lecture, Alexander provided an overview of his career development, shared his experiences on the challenges of starting an own business, and touched on various aspects from his everyday professional life as Chairman & CEO of BHM GROUP.
Subsequently, Alexander focused on how his company's services and products support businesses to "Being Successful in a Digital World" by improving their customers' satisfaction via solutions such as the iFeedback® platform. The guest lecture was concluded with an extensive Q&A round.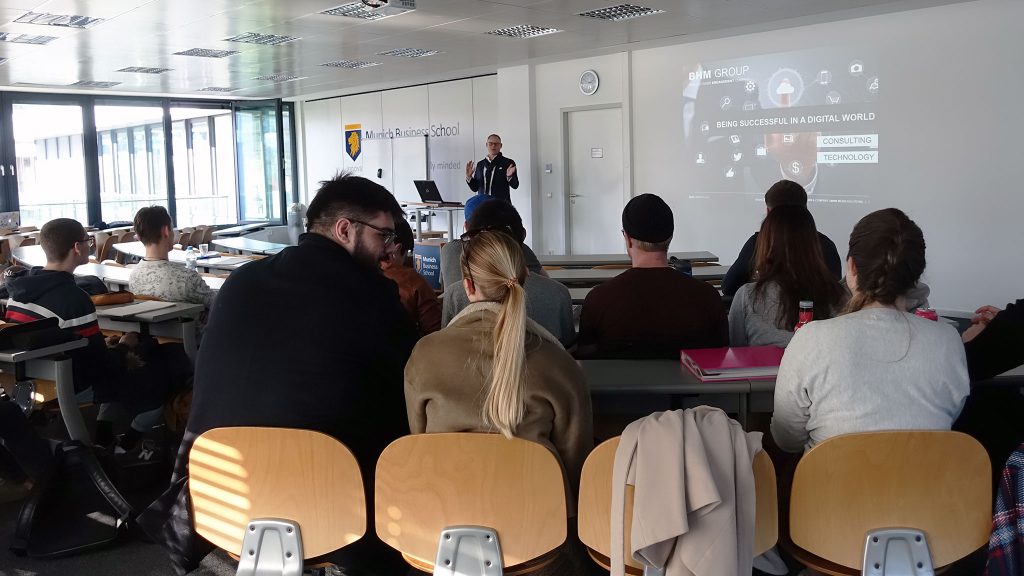 We want to thank Alexander for visiting Munich Business School, and for sharing his expert insights with our Bachelor students.