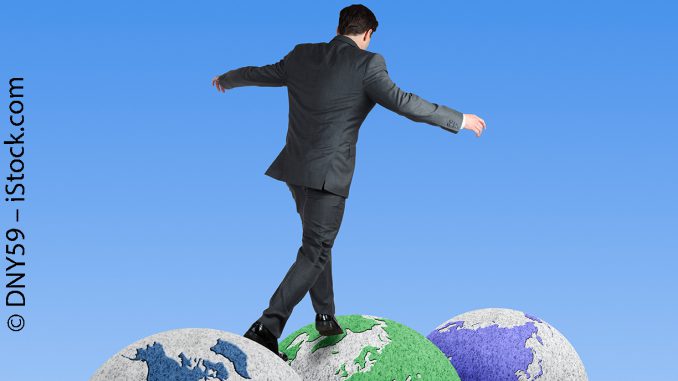 It is no exaggeration to say that today, International Management has become the supreme discipline and ultima ratio of management.
How come the meaning of this discipline has changed so drastically? What is a (or my) company's position in the market – and what are the competitors' positions? What are an organization's critical "internal" factors? What are the important players on the global market, and what are the decisive ones? Why is knowledge of international contexts and global drivers crucial for any success? Why do intercultural leadership and international trade play a primordial role and will become even more important in the future?
International Management from a New Perspective
To do justice to the topic from this new perspective, I am presently writing a book. It will be titled "International Management" and is scheduled to be released in April or May by renowned publisher Berliner Wissenschafts-Verlag.
In this book, I am explaining to the reader the most important components of International Management in clear structure, simultaneously presenting background and context in a simplified manner.
My main objective is to update students who are engaged in International Management and will soon have to meet the challenges of this area; but also to remind young professionals and business professionals of basic principles and analytical methods by applying them to current issues. By means of easily understandable graphics, the reader can read the book within a very short time or alternatively use individual chapters as "update".
Latest Trends and State-of-the-Art Management
It is important to reduce the complexity of International Management without neglecting new trends or adjustments to state-of-the-art International Management. Pictures can be much easier memorized than the written word which is why illustrations are used as primary content and guideline. These illustrations are additionally supported by text boxes explaining important terms in detail, aimed at enabling the reader to look up information while learning.
I deliberately omitted any general case histories or case studies on each and every one of the subitems. First, case histories soon lose their topicality, and secondly, rarely do they mirror the entire truth. Quite often, they are sugarcoated or depicted in an extremely negative manner to be able to process them easily.
From Africa to Generation Z
The book was written from the view of an internationally experienced manager. It also takes into account the latest trends that so far were treated in their own niches: global trends such as international entry strategies onto all continents, Africa as the new target continent, the new interpretation of luxury, international business ethics/corporate social responsibility (CSR), multinational cooperation, international talent development, generation X/Y/Z, leadership of virtual teams, industry 4.0 as well as the application of social media, e-commerce, scrum methodology and many more topics are treated in the international context.
After thorough lecture of this hopefully entertaining book, the reader should have become an insider being able to exert the supreme discipline of International Management successfully.