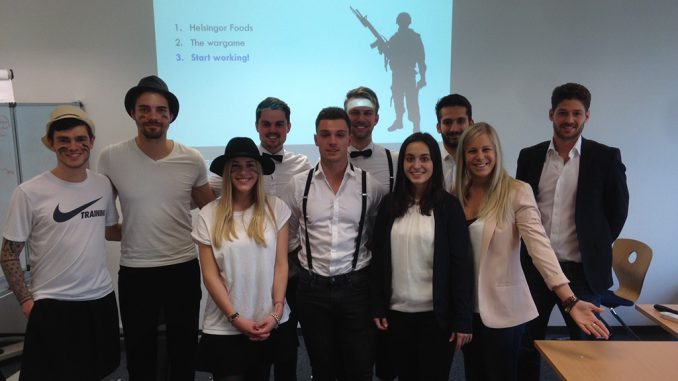 It is a vital part of the studies at MBS to do something extraordinary from time to time – like competing in a Wargame exercise against groups of fellow students, or leaving the classroom to assume the role of "mystery shoppers" and analyze the ticket buying process of sports events.
The Master Sports Business and Communication students did just that: The first semester students, divided into teams, were commissioned the task to develop an international market-expansion strategy for an imaginary food company and defend it against the other groups in a pitch secnario while simultaneously attacking and taking down the opponent teams.
At the same time, the second semester students engaged in a live touchpoint analysis investigating the consumer journey when purchasing tickets for sports events such as the Munich Outdoor Sports Festival and football matches of SpVgg Unterhaching, a third-league team from the outskirts of Munich.