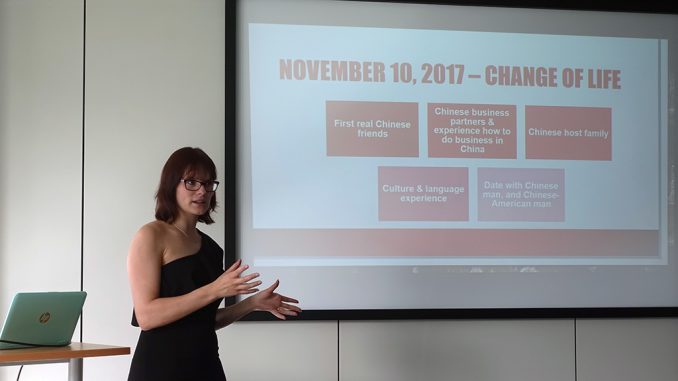 Janine Jakob, Master International Business student at MBS, has just finished her two semesters abroad at SKEMA Business School's campus in Suzhou, China, where she is also doing her Dual Degree. Having fallen in love with the country over the last months, Janine has decided to stay in China after finishing her studies. Last week, she visited MBS to share her experiences on living, studying, and doing business in the "Middle Kingdom".
During her very informative as well as entertaining presentation, Janine described her expectations of the semesters abroad at Suzhou before setting off, the challenges she has faced in China (e.g., speaking Mandarin, getting in touch with locals), and her experiences of founding a Happiness student association, and starting various ventures to prepare her professional future.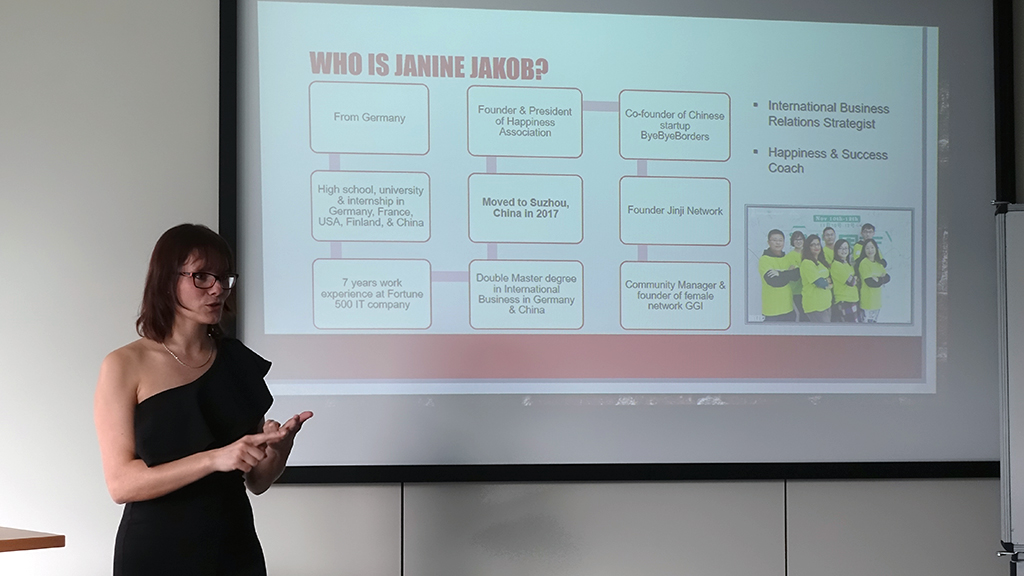 Thanks to Janine for dropping by and sharing her inspiring story!
Some more impressions of Janine and her stay in Suzhou can be found here.