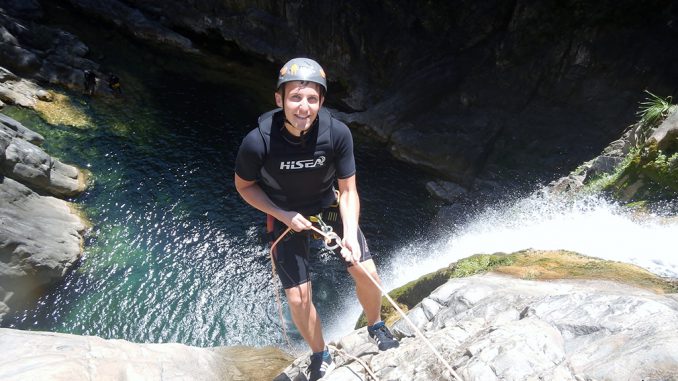 Thomas Bootsveld, Master Sports Business and Communication student at MBS, spent his semester abroad at Instituto Tecnológico de Monterrey (ITESM) in Mexico. Here, he shares his experiences.
Why did you select your host university?
I was always interested in Latin and South America as I have been there several times for traveling. However, I wanted to get to know how it feels like to live and study there for half a year. I wanted to meet people from Mexico and learn more about their culture, which is clearly different to the German one.
Also, the university itself was a reason for me to go to Mexico as it is among the best in all of Latin America with a high focus on practical experience, internationalization, as well as entrepreneurial activities and networks.
Obviously, another reason was to further deepen my language skills. To do so, I took two of my courses in Spanish, which really helped me to improve, especially by writing academic texts and interviewing Mexican students for our projects.
How was the host university similar to MBS? How was it different?
"The Tec" was founded in 1943 and is one of the most known private universities of Latin America, with more than 30 regional campuses. Currently, there are more than 80,000 students enrolled so it is much bigger than MBS.
What I really loved about Tec was its huge campus, which was always alive and full of students. There are a lot of restaurants, shops, and cafes, and a library to study or do group projects. Furthermore, there is gym, an indoor swimming pool, and a big garden to relax on campus. Student dormitories are located next to the campus for those who want to live as close as possible. I also liked that it was very green, and they had sustainable projects such as water dispensers in order to avoid plastic bottles.
Also, the university has a wide offer of sports and several pitches and courts to play football, American football, basketball, or tennis. You can either enroll for an official sport course, which is normally two times a week, or just go to the fields and play with your friends or other people you meet there.
How was the host city similar to Munich? How was it different?
Monterrey is one of the biggest Mexican cities with a population of more than 4 million people in the metropolitan area. It is one of the most industrial cities of Mexico as well and has lots of similarities with North American cities. Like Munich, it is a great place to work and study, and the city has a lot to offer. There are several parks, shopping malls, a lot of restaurants, clubs, and bars, and in the weekends, there are always sport events or concerts taking place. Monterrey also has a colonial city center where you can find typical Mexican handicraft markets, museums, and historic churches and buildings.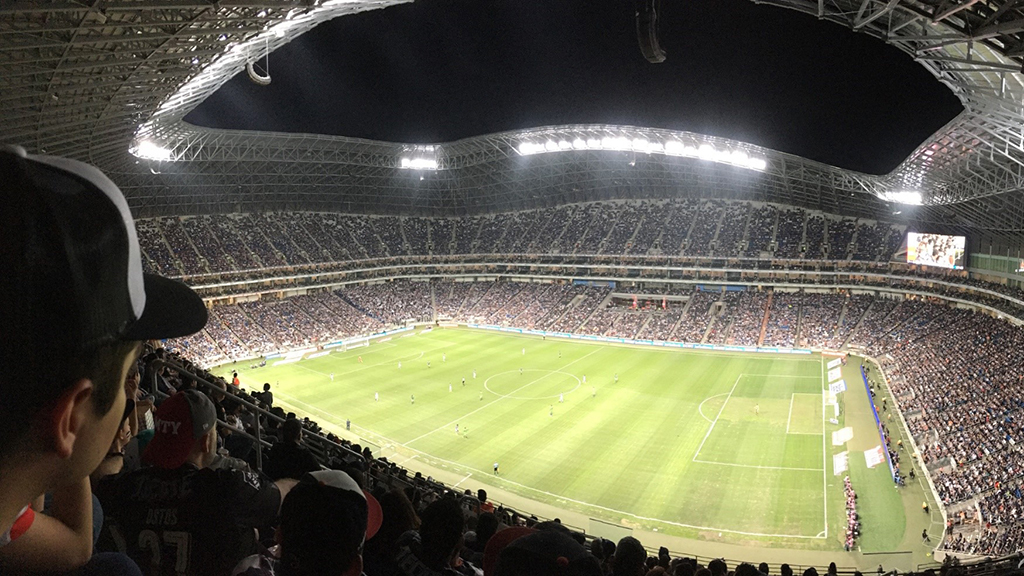 The city is surrounded by mountains and you can do a lot of hiking and climbing. It is possible to go on your own or book tours with some friends, where guides will bring you to places you wouldn't get to normally, and they provide equipment for climbing and swimming for you. The day trip to the Matacanes canyon definitely was one of the best experiences I had during my stay in Mexico.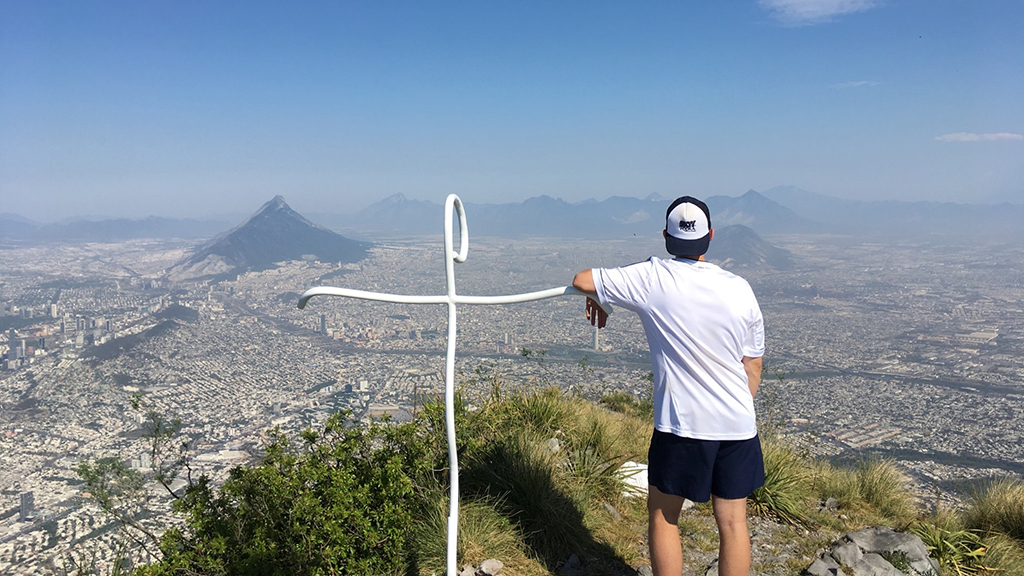 Unlike in Munich, it is not recommendable to use the public transport in Monterrey as it takes a long time and the routes are quite confusing. The easiest way to move to other places is by Uber, which is a very cheap, safe, and fast service.
Monterrey, and Mexico in general, is much cheaper than Munich. What I really liked was that there is a huge number of restaurants who offer food for a small price. In many of them, you can have a meal for only 3 to 5 Euro so I enjoyed going out for eating and trying different places.
Also, living is cheaper. I lived in Garza Sada 1892, which is a building complex with four towers and lots of apartments. I paid a bit more than 400 Euro a month including a swimming pool, a terrace for barbecue, gym, study rooms, lounges, security, and free transportation to the university.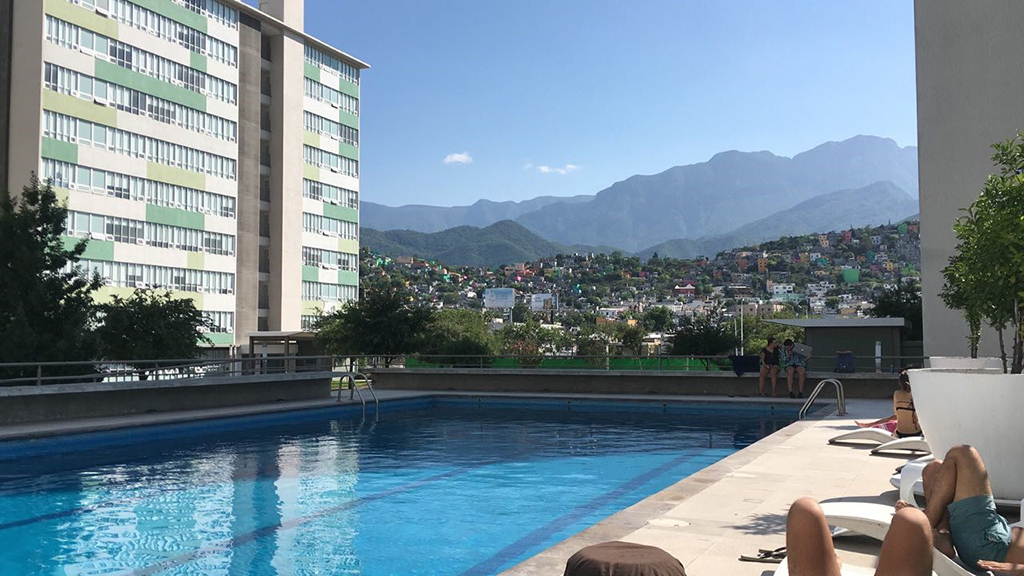 However, in Monterrey as well as in the whole country, the differences and contrasts between rich and poor are notable. There are very modern and high-class areas (like San Pedro), where some of the richest Mexicans live, but there are also districts where poverty can be clearly seen, and it should be avoided to enter them.