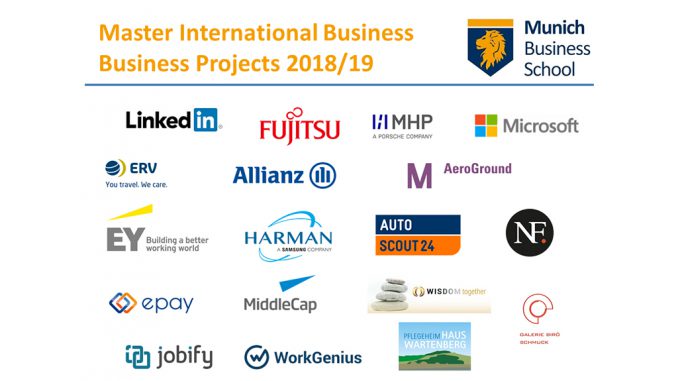 The new students of the Master International Business study program have started to work on their business projects. Commissioned by companies such as LinkedIn, Microsoft, and many more, the business projects represent an integral part of the Master studies, providing the students with a great opportunity to tackle real-life business challenges from various industries and business departments such as marketing, business development, sales etc.
Spanning the first two semesters of their studies, the Master students will – supervised by MBS lecturers and company representatives – elaborate tailor-made solutions and eventually present them to their respective clients.
This year's client list features an impressive selection of companies, as you can see on the picture above. We want to thank all participant companies for commissioning our students with many interesting and as challenging business cases!