Under the direction of MBS Professor Dr. Arnd Albrecht, the 6th semester Bachelor students of the International Human Resources Management and Leadership concentration successfully presented the results of their project work to members of the management and human resource management of Condé Nast – and provided recommendations for action, which they developed throughout the semester within their business project. Not only the content, but also the way the topics were presented were very well received.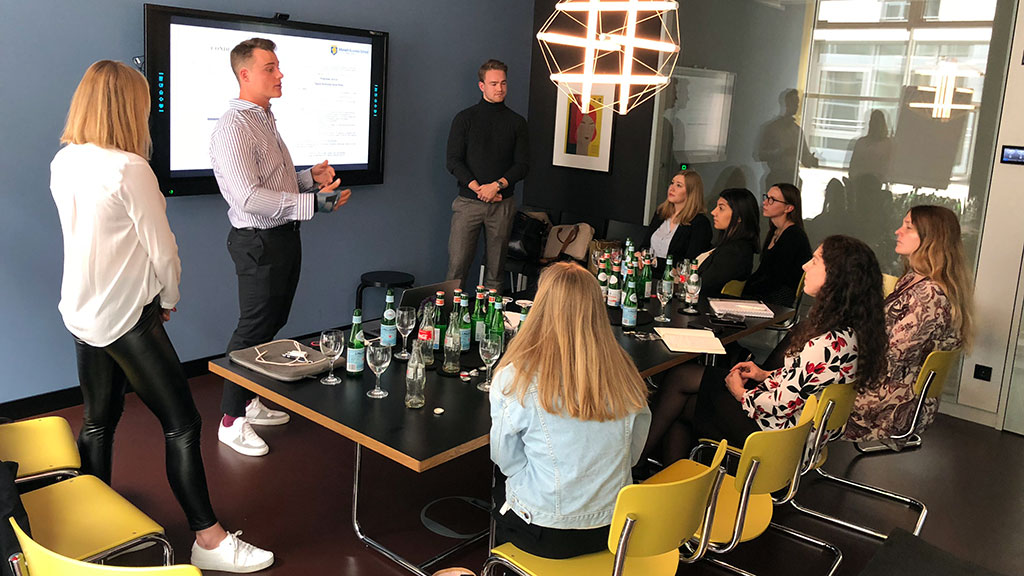 The Condé Nast management was thrilled, and noted down the ideas of the students to implement their recommendations. The HR Director said, "Once again, many thanks from my side for the insightful presentation. The recommendations for action provided by the students are very helpful for us."
In addition to a lively discussion regarding possible implementation, concrete scenarios for future projects were also discussed. Those of the students who would like to do an internship at Condé Nast, or are aiming for an entry-level job, certainly have a good hand after this business project.