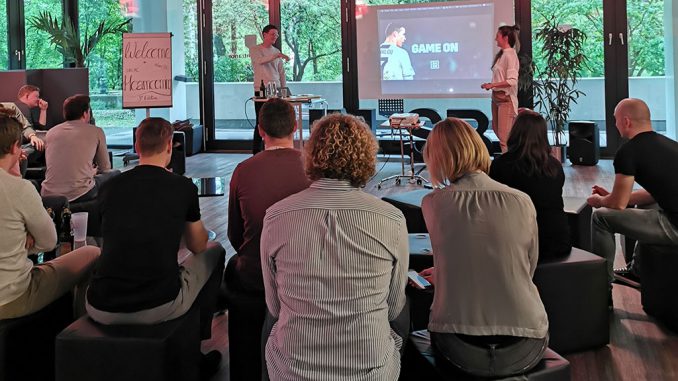 On Saturday, the time had once again come for about 40 current and former Master Sports Business and Communication students to get together at the MBS Lounge for their third "SBC Hoamcoming" (approx. "Coming Home" in Bavarian dialect) networking event. Since its premiere in 2017, the gathering has developed into a popular event, at which SBC students get to see familiar (and new) faces, exchange views on current trends in sports business, listen to exciting lectures – and spend a enjoyable evening together.
After alumnus Philipp Möhring, co-founder of the event, had welcomed the guests, host Lisa Ramuschkat took over the microphone – and presented the first guest speaker of the evening: Felix Krause, Head of Strategy at DAZN. He talked about his role at the video streaming service dedicated to sports broadcasts, and about his career in the sports business.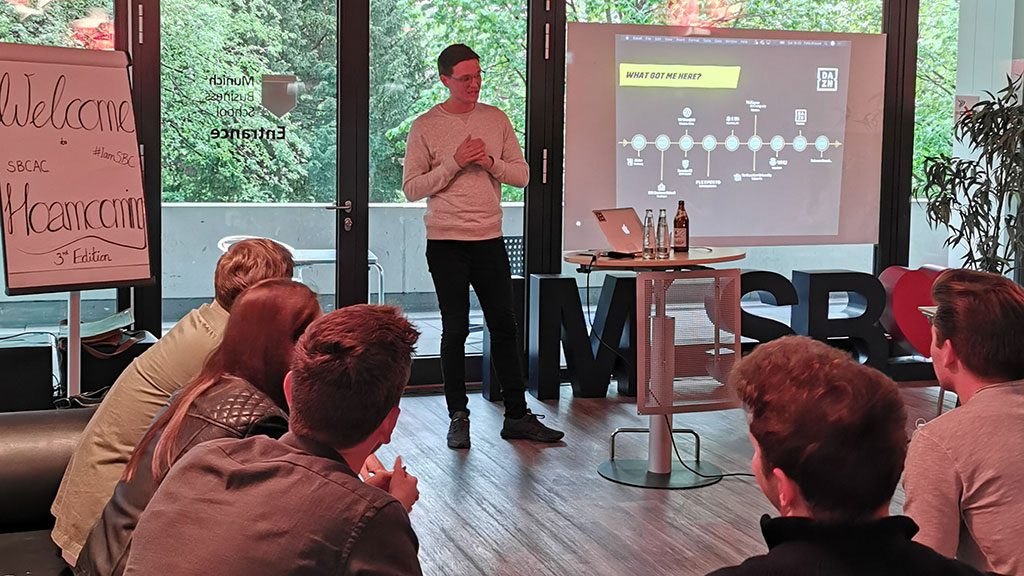 He was followed by SBC alumnus Mariusz Knor, Account Manager at the influencer marketing platform Reachbird. In his presentation, Mariusz gave insights into his professional everyday life and – surprise! – into the cooperation with influencers.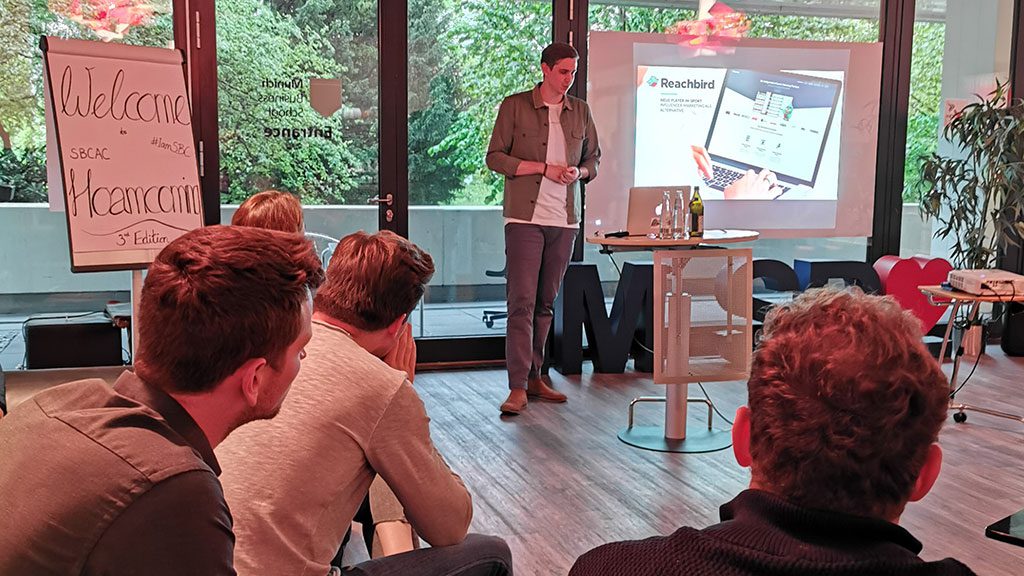 After the two exciting and informative lectures, the SBC students/alumni used the evening (and the early morning hours) to mingle and network in a relaxed atmosphere over a beer or two. That way, the third "SBC Hoamcoming" event was a complete success!
Many thanks to Felix Krause and Mariusz Knor for their interesting lectures. We are looking forward to the 4th edition of the "SBC Hoamcoming" event!