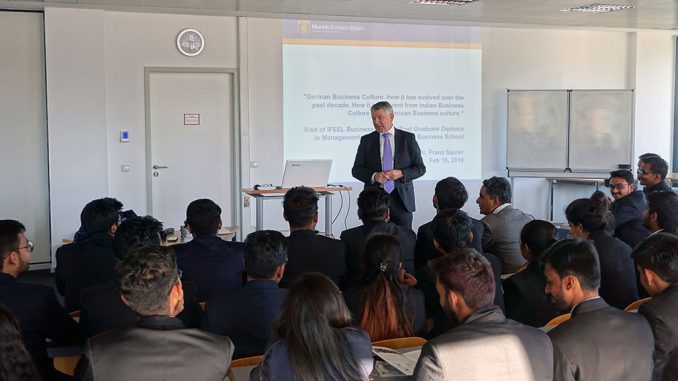 Today, a group of about 100 students from iFEEL – Institute for Future Education, Entrepreneurship and Leadership, located in Lonavala, India, visited Munich Business School.
They enjoyed a seminar held by MBS lecturer Dr. Franz Sauter on "German Business Culture. How it has evolved over the past decade. How it is different from Indian Business Culture and American Business Culture".
Thanks to the iFEEL students for visiting Munich Business School, and have a great time during your stay in Germany!