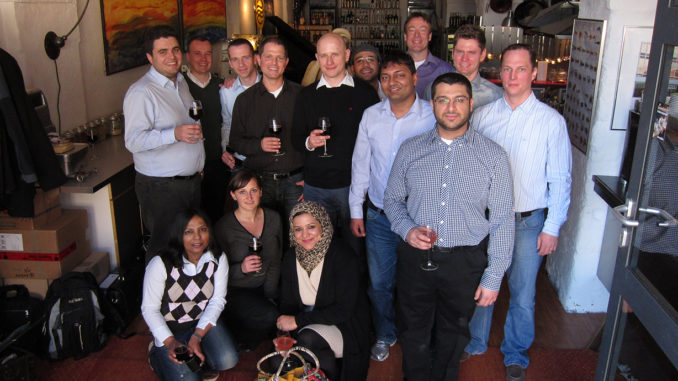 Sachin Bansal completed an MBA General Management at Munich Business School between 2011 and 2013. The MBA alumnus originally comes from India and today, works at BMW AG in Munich. In this interview, Sachin recalls his time at MBS in the context of the university's 30th anniversary and tells us when and how he ended up in Germany.
---
MBS Insights: Dear Sachin, would you please introduce yourself? How and when did you come from India to Munich and how has your career developed since then?
Sachin Bansal: My name is Sachin and I am originally from Agra, India, where I also grew up. I came to Germany in 2004 to pursue my master's in mechatronics at the Technical University of Hamburg. After completing my master's degree, I joined the BMW Group in 2006, where I have worked in various departments and locations for over 14 years. Currently, I am the Quality Management System Expert and Lead System Auditor in the department Technical Planning based in Munich. Between 2011 and 2013, I completed my MBA in General Management at MBS. I have also managed to learn German on the side. I must mention my wife Leena who always supported me.
MBS Insights: Thank you for the brief introduction, Sachin. Please tell us a bit about your time at MBS. What was your cohort like and what do you remember most fondly?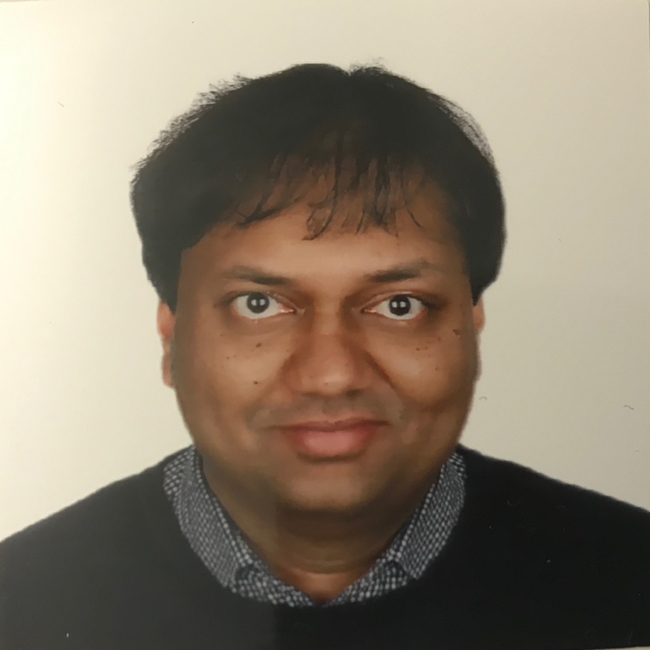 Sachin Bansal: My MBA class was a motley bunch. We all had different backgrounds, varied international experiences and came from a wide mix of industries. MBS was a truly impactful journey overall from a professional and personal development. In addition to the subject knowledge gained in class, I learned stress management and enhanced my negotiation and collaboration skills.
Team building has always been an important part at MBS. The photo above shows my classmates and me during a teambuilding activity on our first day at MBS – a cooking class at Kochschule Eisenherz near Munich. That was fun!
MBS Insights: And what were the highlights on the academic side? Did you have a favorite course?
Sachin Bansal: Phew, it's hard for me to decide. The MBS lecturers are all highly qualified and motivated and the learning atmosphere in all my courses was great. The case study discussions, classwork, assignments and presentations brought the best out of me. Highlights, for sure, were the international weeks within the MBA program at SDA Bocconi and Singapore Management University (SMU). A great mix of meetings and networking events with international students and industry experts as well as industrial visits.
MBS Insights: Which lecturer taught you the most?
Sachin Bansal: I remember Prof. Dr. Michael Rüdiger who taught me the subject "Process and Logistics Management" with his impressive teaching style. He is a good mentor, an active listener, brings in industry experience, and is always willing to answer any query to the best of his knowledge.
He also guided me to complete my master's thesis successfully in collaboration with my employer, BMW AG. I still remember the day when he visited me in my company, and I took the opportunity to give him a short, guided tour of the BMW factory in Munich.
MBS Insights: Are you still in contact with fellow students and are there any that you would particularly like to see again?
Sachin Bansal: We have a WhatsApp group where we occasionally exchange updates and have meaningful conversations. I am still in touch with Charu, Krisztián and Nina, just to name a few. As diverse as we were back then, we are now spread in different cities and countries, which is why I look forward to meeting all my fellow students at an MBA reunion in the near future and hearing more about the career and life paths they decisions they undertook. Particularly, I would like to meet my classmates from Middle East – Thuraya, Khalid and Al Shamsi – with whom I had some good discussions and intercultural exchanges.
---


Have you secured your degree, gainded professional experience and are now looking to take a leap forward in your career, refine your leadership skills and expand your professional network?
The MBA in General Management at Munich Business School is the the perfect opportunity to do just that! See your yourself: MBA in General Management I Full-time