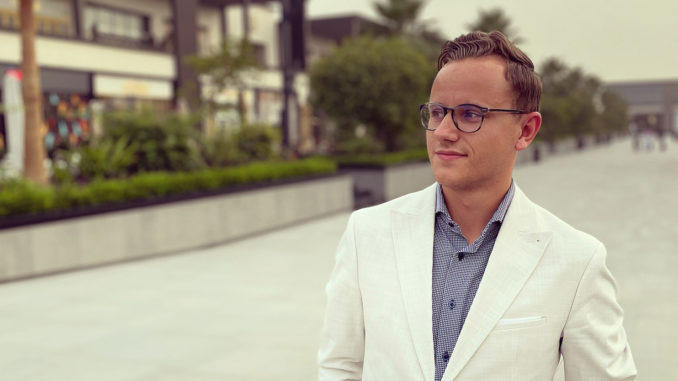 Elias Scholz, graduate of the Bachelor's program in International Business at Munich Business School (MBS), went to the United Arab Emirates, more precisely to Dubai, for his semester abroad in fall 2021. In the blog article, he reports on his experiences at the American University of the Emirates and provides insights into life in Dubai.
---
Why an semester abroad in Dubai?
Like for many students, the COVID-19 pandemic also had an impact on my studies at Munich Business School. Due to entry restrictions, I was not able to apply for the MBS partner university University of California, Los Angeles (UCLA) in the USA at the beginning of 2021 as originally planned, but had the choice between universities in Canada, Spain and Dubai. Since I had already been to Canada and Spain several times during my high school years, I decided to go to Dubai, one of the most up-and-coming places in the world right now.
Studying at American University in the Emirates
I had already heard that Dubai is a very international city and that about 90% of the inhabitants originate from other parts of the world. Many residents come from India, Pakistan, England, but also Germany. Upon arrival, this impression was confirmed and I assumed that there would also be many international students at the university. To my big surprise, this was not the case. During my semester abroad, I was the only student from Europe. This was of course great to find out how the locals work, think and behave.
The courses offered at the American University in the Emirates (AUE) are not limited to business subjects, but also include courses in healthcare, design and law. I chose the courses Small Business Management, Special Topics in Marketing, Leadership and Organizational Creativity and Entrepreneurial Management. Unfortunately, five days before the semester started, I was told that the semester would be held online and only the exams would be written on site. Since I had traveled to Dubai alone for my semester abroad, didn't know anyone on site, and also lived alone, meeting students on campus would actually have been the best way to make friends, so of course my excitement was dampened a bit. However, I tried to make the most of the situation and used group assignments to get to know the other students better. Over time, I even developed a friendship with a student from Syria. Osama and I also met after university to work on projects together or smoke a shisha.
The AUE campus is huge compared to MBS in Munich. There are restaurants, cafés and even a medical center.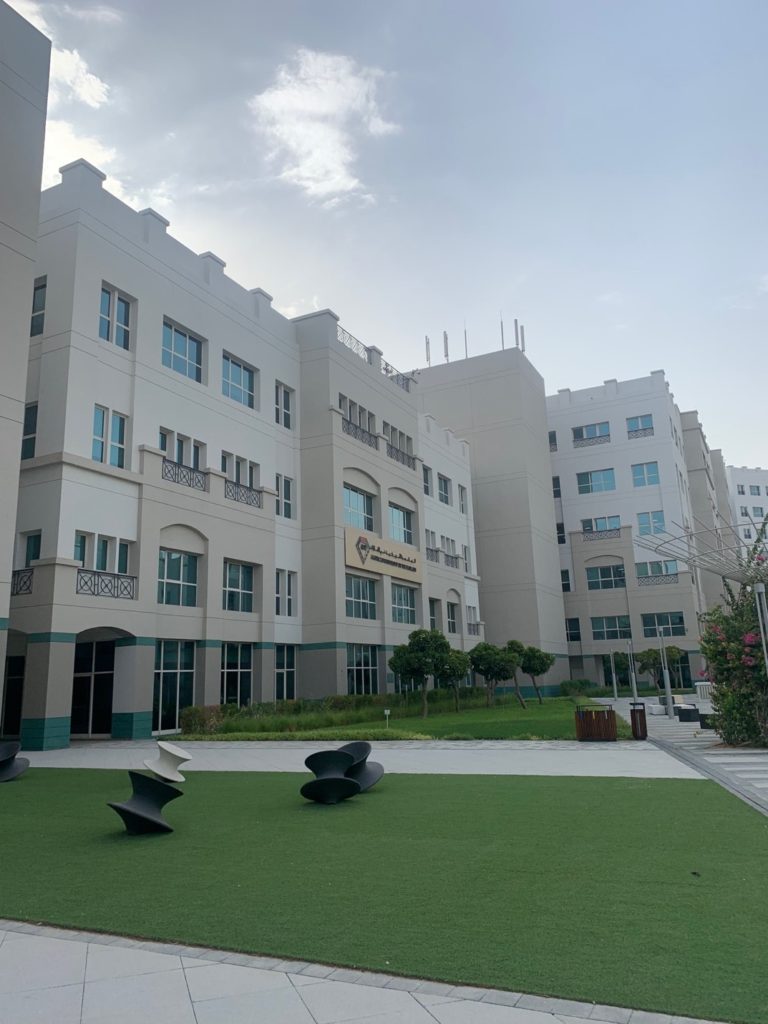 The level in the individual subjects varied greatly and depended mainly on professors. Due to the online classes, most of the lecturers decided to do projects instead of written exams. We analyzed marketing campaigns or created our own business plans. The group dynamic was very interesting, as a few locals didn't see the need to do their projects themselves, preferring to hire ghostwriters instead. Thus, I mostly completed the projects alone or with my buddy Osama from Syria.
The students showed great interest in me and Germany. For example, I was often asked to explain in the lectures how certain aspects differ between the Middle East and Central Europe. At the end of the semester, the final exams took place on campus, in which one was only allowed to participate with a max. 48 hours old PCR test.
Living in Dubai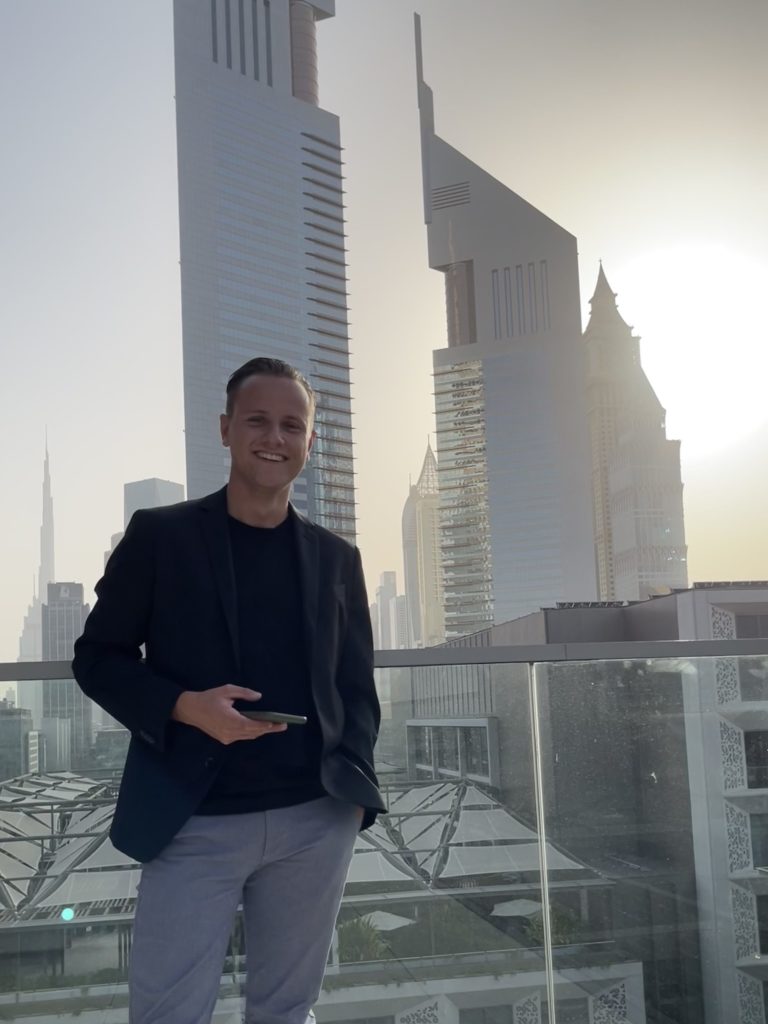 You have to get used to living in Dubai. The city has an incredible number of things to offer and you have to find a balance between work and leisure. Locals rarely visit the typical tourist attractions, preferring quieter places instead. Since I lived very central, I had many of the typical sights right around me and was able to visit new highlights every weekend. It was also nice that the residential buildings have their own gym and pool, which allowed me to organize my day well.
After four months that flew by, the semester abroad was already over. It was a very valuable experience to understand the Arab culture and get to know Dubai. How it went on and why I stayed in Dubai anyway, you will find out in one of the next articles!
Are you considering spending a semester abroad in Dubai? Feel free to contact me via email if you have any questions. I'm more than happy to give you some advice! 
The author is responsible for the content and form of the article.
---


You are interested in business, want to pursue an international career and get to know the world?
The Bachelor's program in International Business at Munich Business School is the perfect preparation for this challenge! The program offers you practice-oriented teaching, an integrated semester abroad, as well as different concentrations that can be freely selected according to your interests. See for yourself: Bachelor International Business