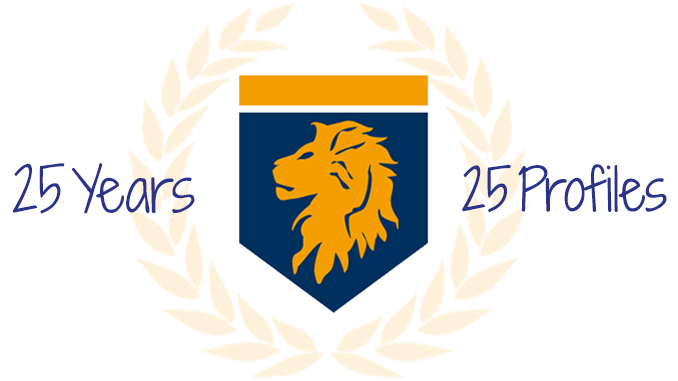 The academic year of 2016/17 is a truly special one for Munich Business School: MBS celebrates its 25th anniversary. To mark the jubilee, we would like to present you 25 people from the "MBS cosmos" and their stories from 25 years of Munich Business School – in our blog series "25 Years – 25 Profiles". 
Personality through Education
Silvia Semidei, Pierre Semidei, Dr. h.c. Rudolf Gröger
by Silvia Semidei, Chairwoman of the Executive Board of ESO Education Group, Executive Board of Munich Business School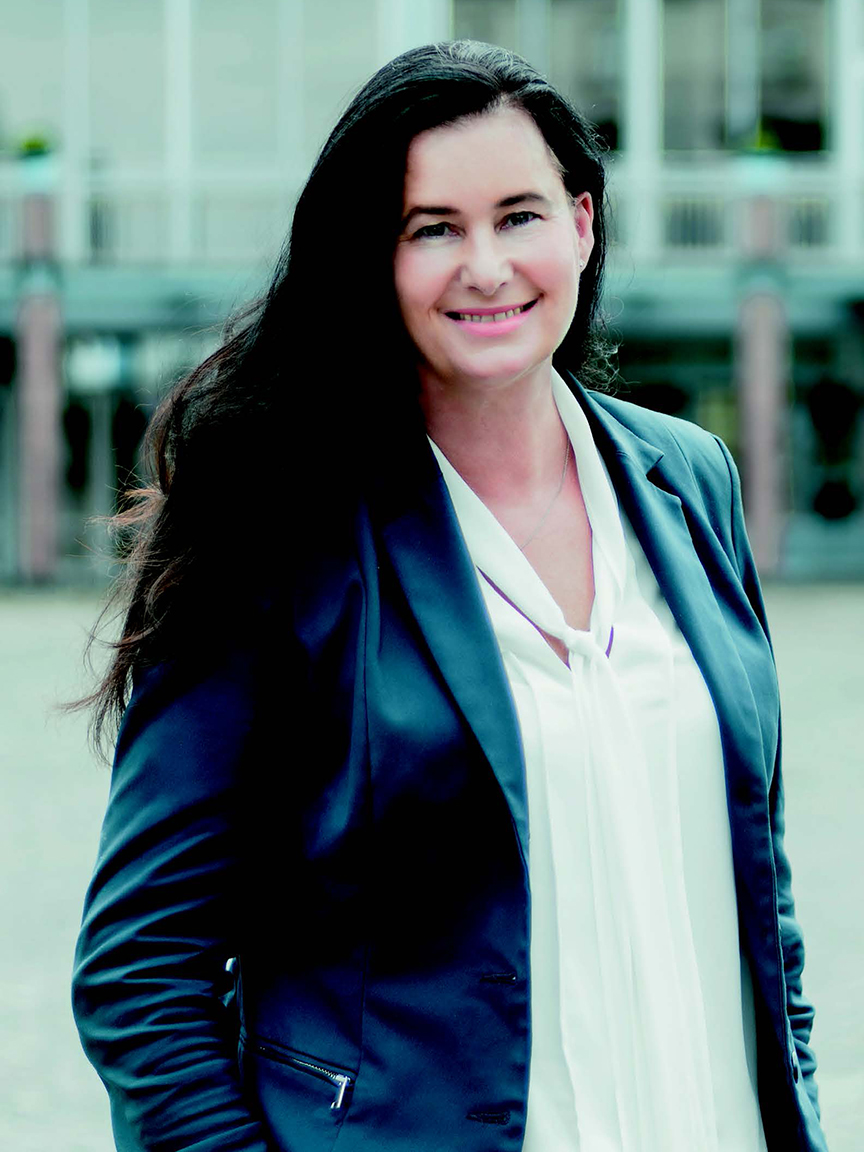 Since 2009, as Chairwoman of the Executive Board, I have been representing ESO Education Group, one of the largest associations of private educational institutions in Germany. Munich Business School (MBS) is one of the more than 120 member organizations of ESO Education Group – and a model example for ESO's credo "Personality through education".
This is not only because personality development is one of the most important fundamental values of the studies at MBS. Furthermore, like few other colleges, and even though it has been a part of ESO only since 1998, MBS represents this educational concept, for which the founder of ESO, my husband Pierre Semidei, laid the foundations 50 years ago. Unfortunately, he passed away much too early in 2009 at the age of 69 years. In this article, I would like to outline his understanding of education and in this context, the history of Munich Business School.
"It is Personalities, not Principles that Move the Age" – Oscar Wilde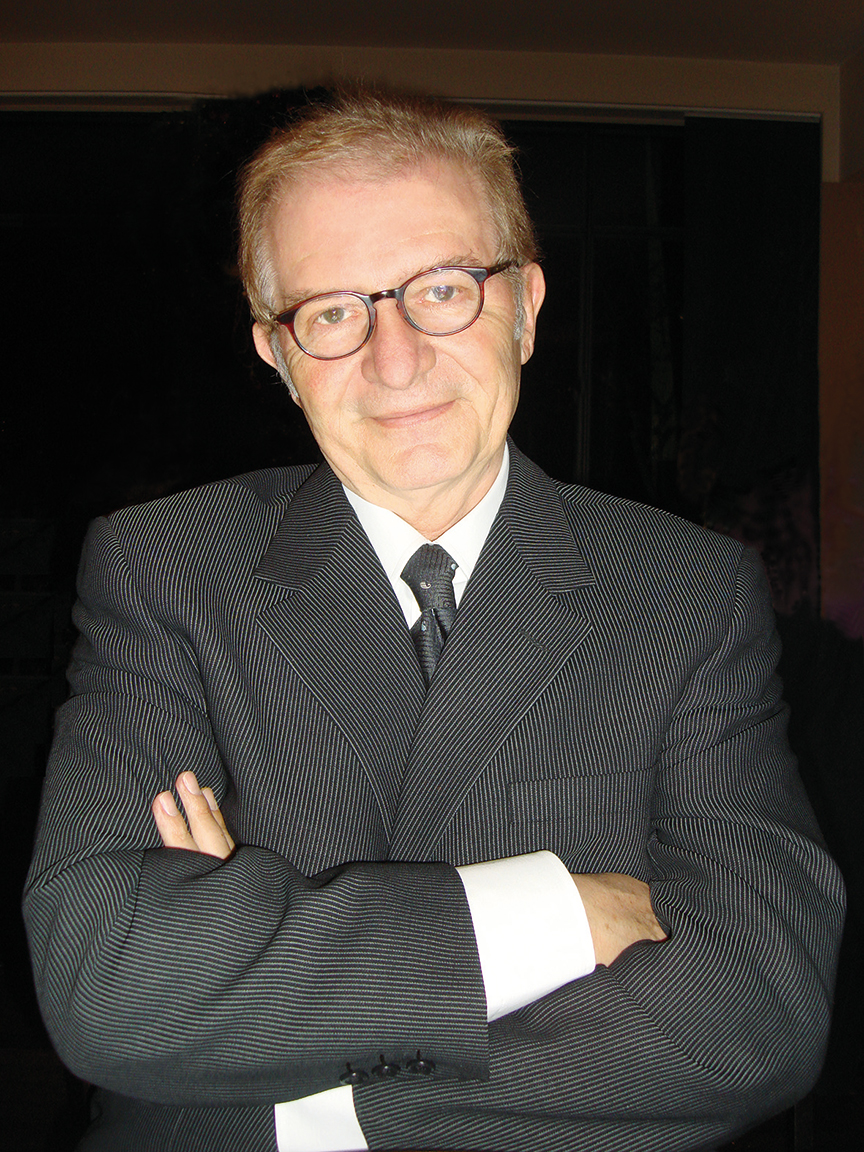 Since his earliest childhood, Pierre Semidei was confronted with education. His father, a district administrator, died when he was seven months old. His single mother was a school director and so he was "sent to school" already at the age of three. After elementary school, he went to high school in Bastia on his home island of Corsica. There he was left completely on his own and only saw his mother during school holidays. At the age of 16, he had to leave the school prematurely because of poor performance and improper behaviour.
The library of the college was his place of retreat and the great French writers were his pastime, which he found to be more entertaining than the regular subject matter. He was especially attracted by famous novelists such as Stendhal, Flaubert and Balzac or great poets such as Baudelaire, Verlaine and Rimbaud – unconventional thinkers like himself. He himself even called it "a miracle" that he was later able to graduate from high school in Marseille.
After his studies in literature and philology, he came to Germany, worked as a translator on the NATO base in Mannheim and finally as a language teacher at the Berlitz school in Frankfurt: "I am shocked by the discrepancy between a name so widely known and the mediocrity of the teaching" he once wrote in a retrospect. In 1966, driven by the desire for a qualitative and personality-orientated education, he founded his first educational institution, the "Euro Sprachschule" (Euro Language School) in Aschaffenburg – the later ESO Education Group was born.
"The Most Dangerous Phrase in the Language is, 'We've always Done it this Way'." – Grace Hopper

His concept of education was new, successful and much demanded. Very quickly new language schools were added, partly by acquisitions and partly by start-ups. Furthermore, he continuously contributed to the German education system in many different ways:
He was involved in the development of curricula for apprenticed trade courses in the language field like, for example, for foreign-language assistants and/ or correspondents. In the 1970s and 1980s, he established commercial-technical training workshops as well as educational and training programs for the medical and social sector to integrate workers from abroad and ethnic German repatriates. There, language was taught in combination with professional education and training as well as social integration. Both intercultural and humanistic aspects played an important role.
In the following decade, he promoted the internationalization of education through international exchange and cooperation programs. Through his involvement in the educational network ESA (European Schools for Higher Education in Administration and Management) he took an active part in the development of future-oriented educational concepts in the professional and academic sector.
At the beginning of the 1990s, he expanded the management training for executives with a focus on management as a new business field at ESO and combined the curricula of existing management courses with the Bachelor programs existing in the Netherlands and the UK, long before the Bologna reform. These newly created offerings were far ahead of the times. Business schools – and subsequently universities of applied sciences – became the new expertise of ESO, and the purchase of Munich Business School (at that time, the Europäische Betriebswirtschafts-Akademie; roughly: European Business Administration Academy) also fell into this period. In 1999, MBS became the first private university in Bavaria.
He saw the fall of the Berlin Wall as a challenge, but also as a harbinger of European unity and increasingly important intercultural understanding. With language and education as crucial driving forces, he opened 21 locations in the new German Federal States within twelve months. Unlike others, he relied on the high level of expertise, the commitment and the tremendous dedication of the citizens of the new states. He filled the administration positions of the schools founded there, exclusively with them. New locations were also established in the Czech Republic and Slovakia.
"Education is the Kindling of a Flame, not the Filling of a Vessel" – Aristophanes

I myself am a trained industrial clerk, and after this qualification, I studied economics and philosophy. I got to know my husband in 1994 during the anniversary celebration of a Euro School where I worked as a free-lance lecturer parallel to my doctorate. From the very first moment, it was the interest in education that united us and has always stimulated us over the years. My enthusiasm for future-oriented education concepts continued to grow so I gave up my dissertation project and focused instead on developing comprehensive quality management for ESO – all the way to the important ISO 9001 certification which we received in 1996 as the first organization in the education sector.
After the painful passing of my husband in March 2009, I took over the leadership of ESO and faced new challenges, both private and professional. Together with the management, I defined the mission statement for ESO Education Group, based on the vision and values of my husband – above all the quality, individuality and internationality of education.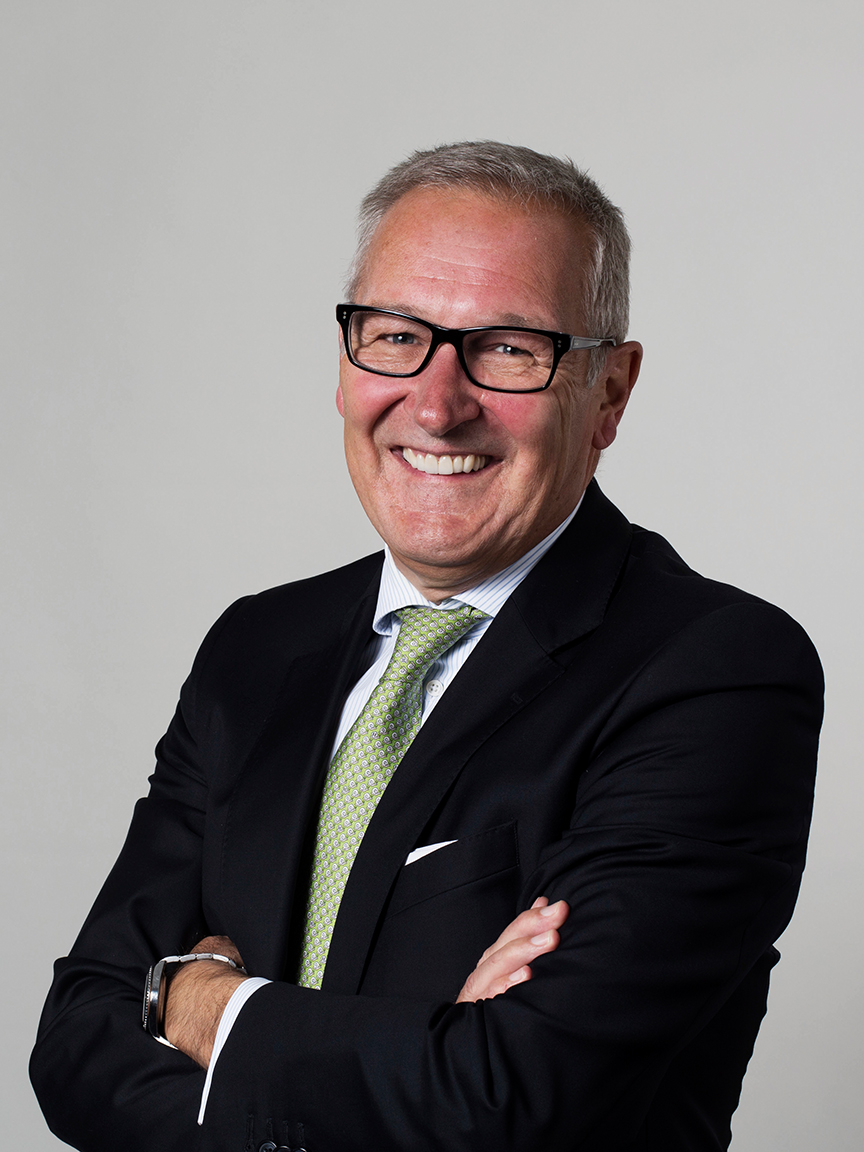 It was a great stroke of luck that while I was looking for a president for Munich Business School I encountered Dr. h.c. Rudolf Gröger, a top manager and the former CEO of O2. With great pleasure, he accepted my offer to become the first president of MBS. He was the perfect cast for this position, not only because of his experience in international business and brand development.
Dr. Gröger embodied the combination of management and education in an ideal way. In his views, in his way of thinking, I saw many parallels with my husband's ideas. Both of them were self-made, they had the same willpower, this unquestionable demand for quality, but always with their feet on the ground. The greatest and most important thing they held in common, however, was their enthusiasm for working with young people. Their passion and greatest motivation was to support them individually, to develop them further and share their experiences with them.
"I am more Interested in the Future than in the Past, because the Future is where I Intend to Live" – Albert Einstein

A very trusting collaboration developed. Thus, I was also able to access the highly professional advice of Dr. Gröger regarding the future orientation of MBS as well as ESO. Dr. Gröger not only advised me, but he also pro-actively and enthusiastically participated in the design process of the brand architecture of ESO. In this way the name and the construct "ESO Education Group" were created.
Dr. Gröger passed away unexpectedly in October last year, unfortunately much too early, at just 60 years of age. Previously, he had decisively contributed to what MBS stands for today: The aforementioned model of a modern, international university, which, alongside the professional training in theory and practice, promotes the personality development of its students towards responsible managers and entrepreneurs of tomorrow at its center. My husband would be proud of what MBS today embodies. And so am I.
With Prof. Dr. Stefan Baldi as the long-term Dean, Nathalie von Seyfried as Chancellor and the entire highly committed team of professors and lecturers, service, marketing, consulting and administrative staff, MBS is very well positioned for the future. All of these people are responsible for the credo "Personality through Education" every day, responsibly, creatively and sustainably. They also advocate the professional success of our students, who make remarkable careers and are successful worldwide. There is no greater compliment, nor can there be a better qualification for international understanding and peace than education.