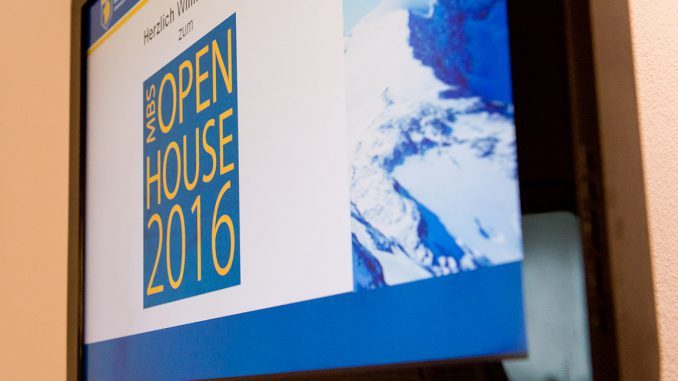 More than 100 guests visit the Open House 2016
On Saturday, April 9, Munich Business School (MBS) opened its doors for the Open House 2016 event. Under the motto "Experience the Spirit of MBS", over 100 guests were welcomed, amongst them prospective students, parents and current students. They had seized the opportunity to get a closer look the various study and executive education programs offered and what studying at MBS is like.
Welcome to MBS!
In a gesture of internationality, MBS students and staff welcomed the visitors in various languages. In his opening speech, MBS dean Prof. Dr. Stefan Baldi, introduced Munich Business School to give the guests a first impression.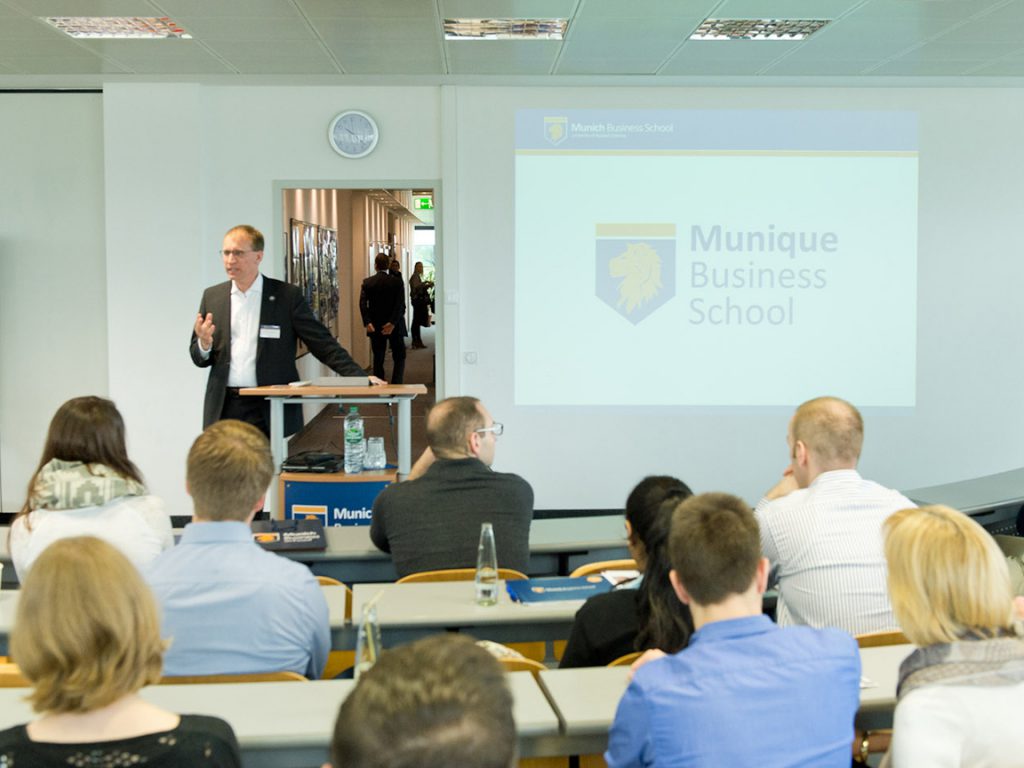 In addition, the visitors could obtain advice on aspects such as the MBS career network and other services MBS offers to its students. On top of that, the guests were provided with the opportunity to attend a series of teaching events for them to get a personal feel of studying at MBS. The events held by MBS lecturers focused on topics such as "The Future of Mittelstand – German Family Business in the Global Context" and "Business in Germany", amongst others.
In the Study Center, the MBS International Center had lined up to present the international university network of MBS as well as the Dual Degree option and provided advice on the various questions on the semester abroad.
Tango @ MBS Lounge
In the MBS Lounge, the guests could relax and enjoy a selection of delicious Bavarian dishes while talking to MBS lecturers and staff to get an even closer look into the MBS cosmos. In addition, current MBS students answered the questions of the guests and provided their personal insights from a student's perspective.
The MBS lounge also was the venue for a very special part of the MBS Open House 2016: Thaer Tafesh, Master International Business student, did a Tango performance together with his dance group – showing that studying at MBS has many facets.
The next starting date for MBS' study programs is in September 2016. For further information, please see here.