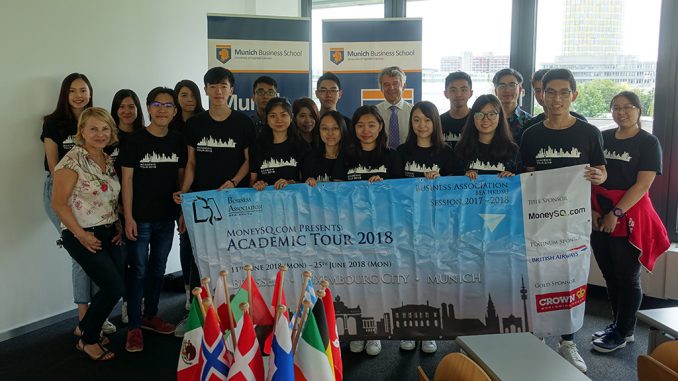 Today, about 20 students from the Business Association of University of Hong Kong, one of the top universities in all of Asia, stopped by at Munich Business School during their Academic Tour that will take them to various European countries.
The international guests were warmly welcomed by Elivra Stephenson-Soetewey, Head of the MBS International Center, who gave a brief introduction on Munich Business School and Germany. She was followed by MBS lecturer Dr. Franz Sauter, who held a presentation on "Doing Business in Germany".
Thanks to our international guests for dropping by, it's been a pleasure to host you, and have fun during the remainder of your tour across Europe!