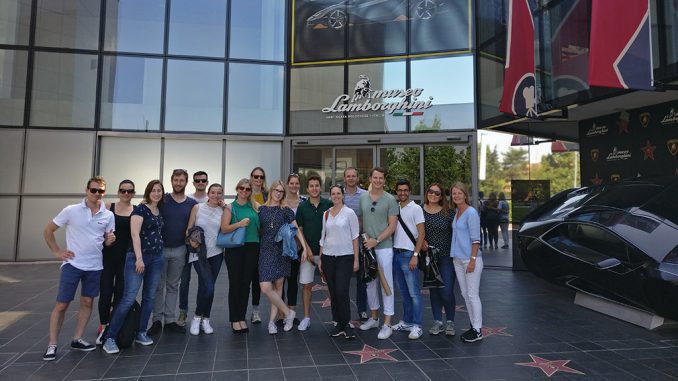 While the MBA International Management class of MBS traveled eastward to spend their International Week at Corvinus Scho0l of Management in Budapest, Hungary, Italy was the destination for the MBA General Management students participating in their International Week at SDA Bocconi School of Management, the graduate business school of Bocconi University in Milan.
International Strategic Management was the theme of the one-week trip with lectures focusing on the challenges and opportunities of implementing successful internationalization strategies, and a special emphasis was on design-based and luxury industries. The presentations by the Bocconi lecturers were accompanied by company visits to a manufacturer of Parmigiano Reggiano (Parmesan cheese), renowned sports car manufacturer Lamborghini, and Boffi,  a premium kitchen and bathroom manufacturer.
During all company visits, discussions were centering around the optimization of businesses versus "passion for business", providing a very interesting broadening of perspective compared to the usual focus on profit maximization.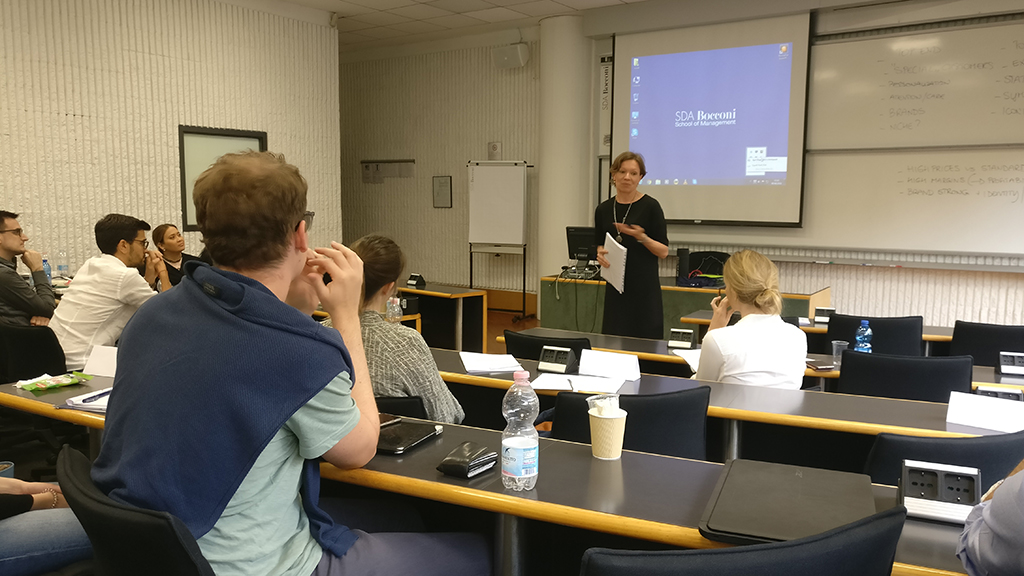 Culturally, the visit included a tour of Milano with a very enthusiastic guide, and a nice dinner on a roof-top restaurant overlooking the amazing Duomo in the center of Milan.