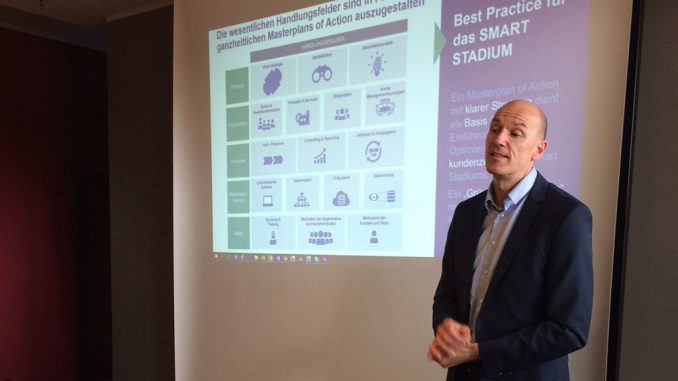 In the forefront of the football match between Mainz 05 and RB Leipzig past Friday, representatives of all German Bundesliga clubs gathered in the Mayence stadium to discuss the opportunities of digitalization to enhance the fan experience during football matches.
One of the experts to share their knowledge on the topic was MBS Professor and Senior Manager of UNITY, Dr. Heiko Seif, who gave a presentation on how the digital change impacts football (and other sports), how to utilize wi-fi in the stadium to turn football matches into an even more fascinating experience, and, ultimately, how to drive fan engagement via additional digital services.
Speaking of digitization and sports, MBS Professor Dr. Patricia Kraft and Master Sports Business and Communication alumna Isabell Kroiß once wrote a blog article that highlights the opportunities of Virtual Reality to enhance the fan experience (and how to utilize them for digital marketing) during sports events. It's worth a read!