Heike Haas, who runs the Atelier Haas for art & communication, was the third guest to join the students. In a one-and-a-half hour workshop, she introduced the bachelor's students to the basics of sketchnoting, gave a live demonstration of various techniques, inspired the students to think creatively, and helped them to craft a range of images and elements they could use to good effect in their work. The students then left to spend the rest of the day working in their groups, well equipped with new ideas and methods.
The second day of the workshop was dedicated to the pitches. The student teams had one minute to put forward each proposal. In fact, some students revealed true artistic talent during the presentations. The proposals for using the B Corp certification in communications with end customers and for increasing awareness of the certification were wide-ranging, from social media campaigns, attending and hosting events, and partnerships with influencers, to flyers in packages and referral programs. Finally, Florian Kiener and Mathieu Mohorcic – who joined proceedings again via videolink – selected one or two winning teams for each task.
Here is an overview of some of the developed sketchnotes and ideas: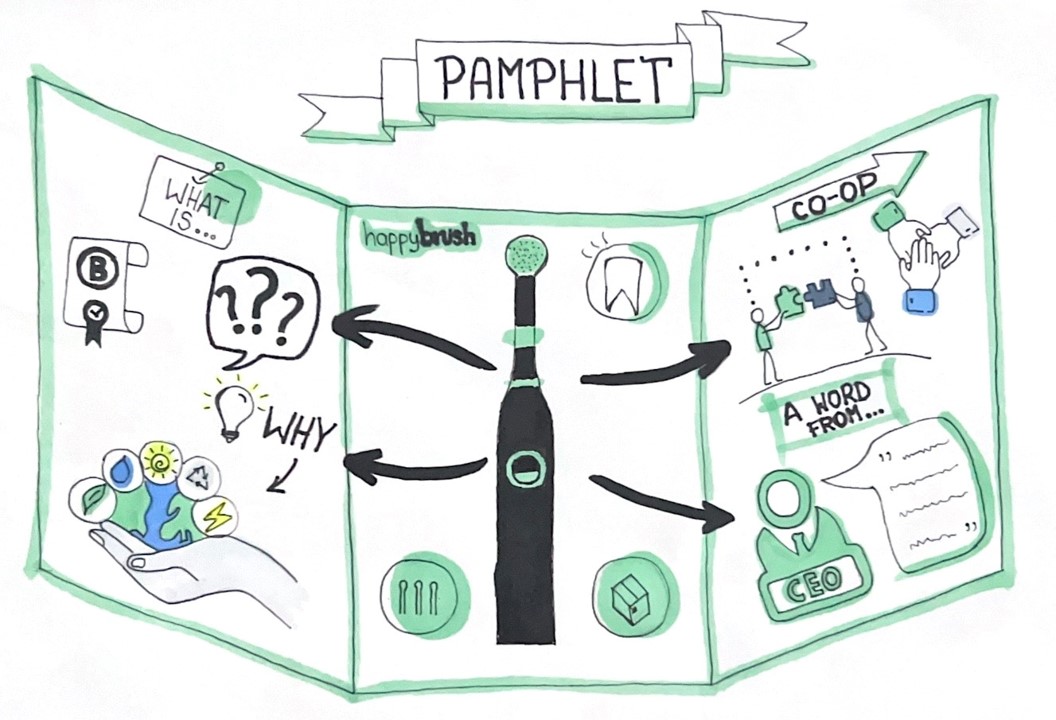 Thank you to everyone who participated and helped to make MBS Explorer Days: Creativity & Expression 2022 such a success!