MBS Alumni Career Day - Rock Your Profile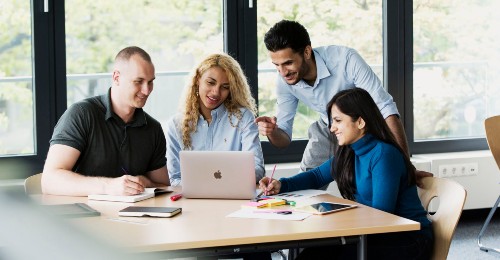 MBS Alumni Career Day! Get to know Stefan Feichtinger, LinkedIn at our Online Talk "Rock Your Profile" on August 18 from 5 to 6:30 pm.
The MBS Alumni Career Day takes place on August 18! An exciting online session within the event series is the online talk "Rock Your Profile" with Stefan Feichtinger, Partner Business Development Lead at LinkedIn. Stefan is an MBS Master's graduate and started his career at LinkedIn after his studies. In the Online Talk, he explains how you can make the most of LinkedIn and how to optimize your profile. He'll share with us best practice examples and will give many insights.
He talks to you about the following topics:
How to optimize your Linkedin Profile
How to make the most of using Linkedin
Best Practice Examples
The online event ist held in English.
Date and Time: August 18, 5 – 6:30 pm
Tuesday, 18.08.2020
iCalendar