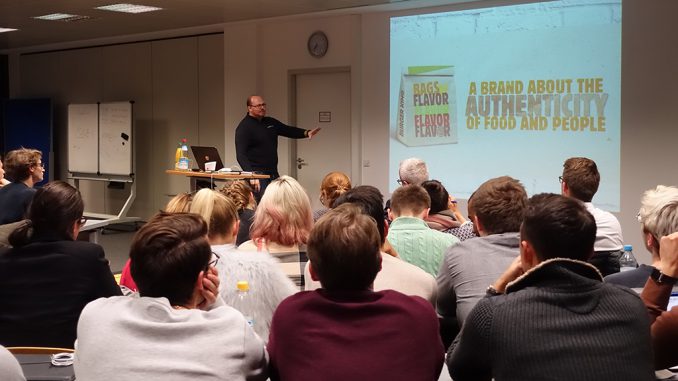 On Monday evening, Richard Suwelack, MBA General Management alumnus of MBS and today's Senior Manager Franchise Performance at Burger King Germany, returned to his alma mater to provide MBS students with insights into the Burger King brand.
On invitation of MBS Professor Dr. Andrea Bookhagen, more than 100 students were eagerly awaiting Richard's presentation on how the world-famous fast food company had managed to transform its formerly product-focused brand into a "brand of authenticity of food and people," as Richard called it.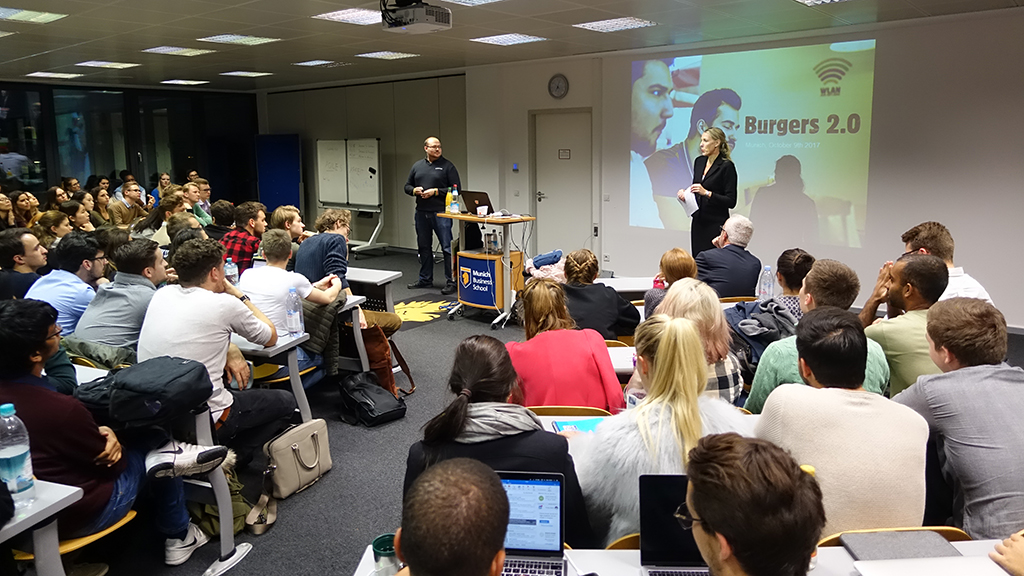 Richard started his presentation by outlining the – highly fragmented and competitive – international fast food market, and describing the challenges of a global business such as Burger King in this environment.
He then turned to the Burger King brand providing insights into how the company tackled the challenge to turn a once "not so unique" brand into a meaningful one with a personality, based on the "triangle of purpose, product and human truth". Subsequently, Richard gave an overview of the brand values, which constitute Burger King as an honest, authentic, unpretentious, but confident and bold brand as well; a brand of welcoming, big-hearted extroverts and passionate makers, who don't take life too seriously ("It's only burgers," as Richard pointedly summarized it).
Proud Whopper, McWhopper and Grilled Dogs
Richard also brought along some cases in the form of marketing campaigns, which pinpoint the Burger King brand identity in a compelling manner. Have a look at the clips below! They speak for themselves, and are definitely fun to watch:
After the following Q&A session, a great evening full of interesting insights into an international company's brand management came to a close. Thanks to Richard for coming to MBS and sharing his experiences with our students!