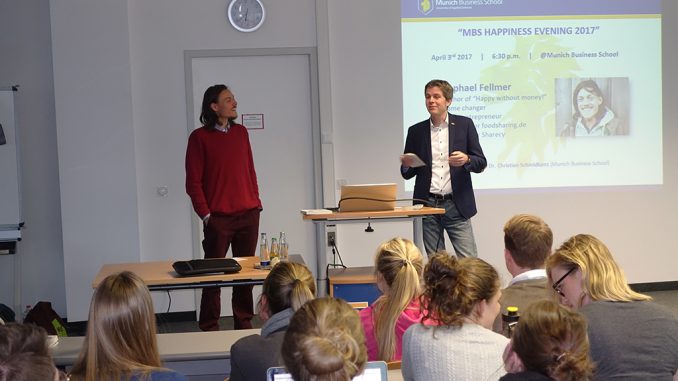 Do you remember Raphael Fellmer, the special guest of the 4th MBS Happiness Evening, which took place in April 2017?
Back then, Raphael (left on the picture above; with MBS Professor Dr. Christian Schmidkonz) shared his inspiring experiences of his five-year money strike aimed at raising awareness for global issues such as hunger and environmental destruction.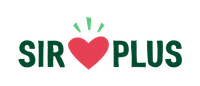 He also introduced his then newly founded social business start-up SirPlus, which facilitates the connection between the different actors of the food value chain (from producers to end customers) to get involved in surplus food saving, and sharing it via dedicated marketplaces.
Now, about 15 months later, SirPlus has been evolving into a well-sorted online store featuring an extensive selection of surplus food, beverages, cosmetics, and many more products that Raphael and his team are saving from the bins. (He even opened two brick-and-mortar SirPlus "savior stores" in Berlin!)
The latest addition to the product range are the so-called "Retterboxen" (approx. "savior boxes"), which come in four different types and include alternating selections of surplus goods, and can also be ordered subscription-based.
As you know, it's never too late to make this world a better place! Why not just start by checking out SirPlus?!
Logo © SirPlus UG