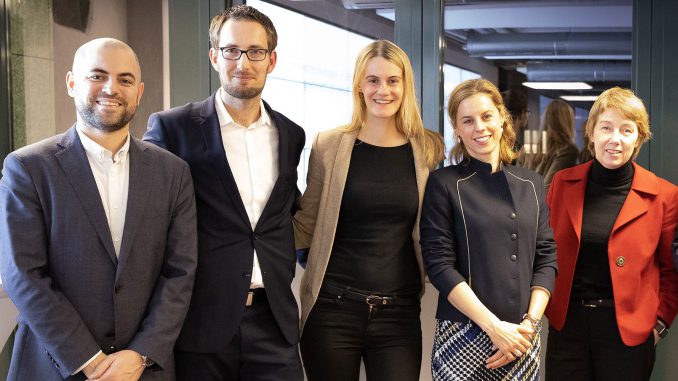 MBS Professor Dr. Barbara Scheck gave a keynote speech on the topic of social innovations at the 29th Baden-Württemberg regional meeting of the business initiative Baden-Badener Unternehmergespräche e. V. (Baden-Baden Entrepreneurs' Talks, BBUG). The event was hosted by Martina Merz, Chairwoman of the Supervisory Board of thyssenkrupp AG.
The main part of the event, which took place at the premises of the CODE_n Innovation Campus in Stuttgart, was a panel discussion. The thematic framework was defined by speeches from various experts, who emphasized the potential of social innovations and presented perspectives for future developments.
Social innovations and impact investment
The evening began with an introduction by Martina Merz into the topics of "Social Innovations" and "Impact Investment". These megatrends are entrepreneurial initiatives that address social challenges, and find new ways to solve them. The main focus is on cooperation between social enterprises and established companies, including the financing of social entrepreneurs.
Afterwards, MBS Professor Dr. Barbara Scheck spoke about the importance of social innovations in order to fulfill a company's purpose, to recruit new talent, and to gain market access in the face of changing ethical customer behaviour.
The expert panel also included Matthias Scheffelmeier of Ashoka, a leading global NGO promoting and supporting social enterprises, Dr. Markus Freiburg, founder and CEO of FASE, a financing agency for social entrepreneurship, and Zarah Bruhn, co-founder and CEO of Social Bee, an integration and HR service provider.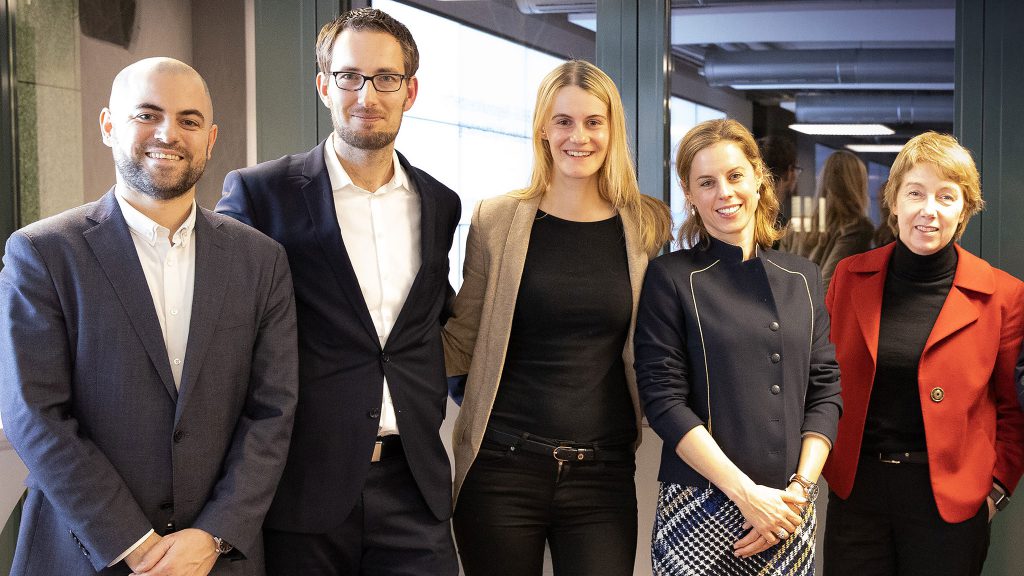 MBS Professor Dr. Barbara Scheck (2nd to right) with Matthias Scheffelmeier, Dr. Markus Freiburg, Zarah Bruhn, and Martina Merz (f. l. t. r.). © BBUG
After the inspiring speeches, Martina Merz moderated the lively discussion with the participants. Among other things, they addressed topics such as the meaning of social innovations, the differentiation of social enterprises from established companies, the governance and organisational structure of social enterprises, as well as means to measure the impact of social businesses.
If you are interested in further information on the topics of Social Innovation and Impact Investing, we recommend you to have a look at the following articles:
© Image courtesy of Baden-Badener Unternehmergespräche e. V.