Experience an MBA case study class at Munich Business School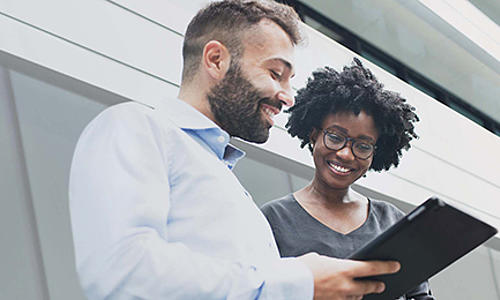 Get a glimpse into teaching at Munich Business School on June 30, 2022 from 5:30 pm to 8 pm by participating in an exciting Lego case study!
Want to find out what your MBA studies at Munich Business School would be like? Then our 2.5-hour workshop on June 30 is the right opportunity for you:
Together with program director Prof. Dr. Michael Rüdiger and other MBA enthusiasts, you will work on a case study on the topic of "Purchasing Optimization at Lego" and learn how academic findings are put into a practically relevant context.
In preparation for the workshop, you will receive a case study in English (approx. 20 pages) for reading. This case study describes both the challenges and the steps to optimize the purchasing function at Lego. In the actual workshop on June 30, you will then discuss various questions from the case study in groups and develop your own findings and solution approaches. Finally, in plenary, you will discuss your approaches and compare them to the actual solutions implemented at Lego.
By the end of the workshop, students who have had no previous insight into the field of purchasing, logistics and supply chain management will have developed a completely new approach to business problems and coordination challenges. So it's worth taking part!
The workshop will be held in English.
Date and Time: June 30, 2022, 5:30–8:00 pm CEST
The number of places for the workshop is limited. Please upload your CV to qualify for participation:
Begin:
June 30. 2022
05:30 PM
End:
June 30. 2022
08:00 PM