MBS Online Explorer Week: Master International Business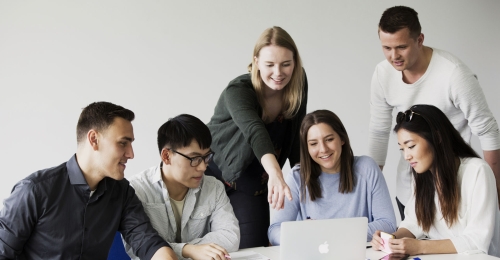 "Higher Purpose - How Companies Create Value Through Values" & Meet the Prof: Meet the academic director of the International Business master's program on February 22 at 1 pm and get an insight into the curriculum by discussing higher purpose.
In this session, you will get an insight into master's program International Business and get to know academic director and MBS professor Christian Schmidkonz. In the trial lecture "Higher Purpose: How Companies Create Value Through Values", you will get to know companies that are not only effective in business, but at the same very successfully make a positive impact in the world. We will also take the time to answer your individual questions about the master's program and studying at MBS.
The Online Event is held in English.
Date and time: Monday, February 22, 2021, 1 to 2 pm
Monday, 22.02.2021

Time Begin: 13:00
Time End: 14:00
iCalendar