Bachelor International Business - Meet the Prof online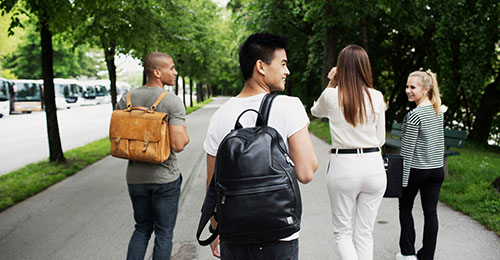 Hello Bachelor! Meet the Prof online - on October 6 from 5 to 6 pm.
Visit our online lecture on "(De-) Globalization: Recent Trends and Implications for Companies" by Prof. Dr. Thomas Röhm. The lecture in English language for prospective Bachelor students and their parents gives an insight into topics of the Bachelor IB program at MBS.
Over the last decades, global integration has contributed to economic development and prosperity in many countries of the world. However, recent developments, including the Covid 19 pandemic, indicate that the world may enter a phase of de-globalization. Key issues and scenarios will be explained and discussed during the session.
Lecturer: Prof. Dr. Thomas Röhm, Professor for International Business and General Management at Munich Business School.
Date and time: October 6, 2020, 5:00 - 6:00 pm
Tuesday, 06.10.2020

Time Begin: 17:00
Time End: 18:00
iCalendar