MBS Online Explorer Week: Executive Education Online Info Session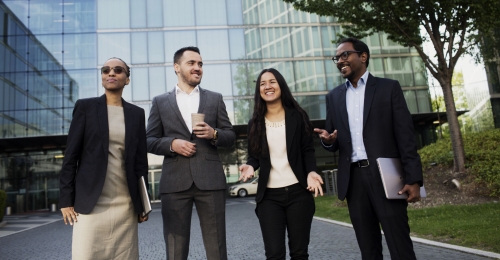 Meet us online on February 20 at 11 am and get to know our Executive Education Program!
Our working methods and the way we work together are changing rapidly and sustainably due to various transformation processes. In order to be able to deal with these new challenges, lifelong learning is becoming increasingly important. What can the future of learning look like? How can we integrate lifelong learning into the work context and enable each employee to have an individual learning experience that is tailored to their own needs? Which skills are important?
In this info session, Executive Education Academic Director Prof. Dr. Ellen Schmid will share insights into the topics of New Work, Digitalization and Future Work Skills.
The Online Info Session is held in German.
Date and time: Saturday, February 20, 2021, 11 am to 12 pm
Saturday, 20.02.2021

Time Begin: 11:00
Time End: 12:00
iCalendar