MBS Talent Camp - Simulated Job Interviews (English)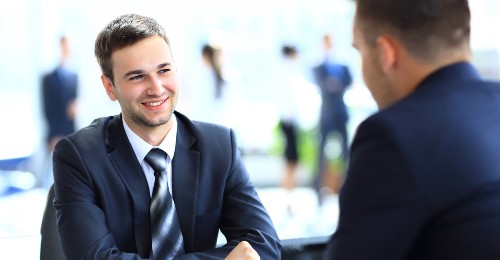 MBS Talent Camp! Simulated Job Interviews (English) - Train with us for your next job interview, on August 5 from 5:00 - 6:30 pm.
Job interviews are usually unavoidable when starting a job. At the same time they make many applicants nervous due to their unpredictability. In our simulation training we offer you the opportunity to practice the interview situation in a protected environment. Simply send us a job advertisement and your application documents in advance, then carry out the simulated interview with us and receive valuable feedback afterwards, so that the next real job interview is much easier for you!
The simulation is held in English.
Date and Time: August 5, 2020, 5:00 - 6:30 pm
Trainer: Nathalie von Seyfried, Cancellor, Stephanie Raschen, Head of Career Center
Wednesday, 05.08.2020
iCalendar